How to Go Offline in Spotify on Desktop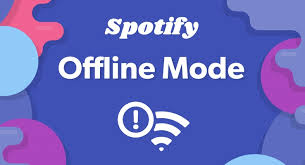 Do you love listening to music but sometimes don't have an internet connection? Or maybe you're on a data plan and don't want to use up your precious MBs streaming music? Spotify has a solution for you- How to Go Offline on Spotify on Desktop! In this article, we will show you how easy it is to save your favorite songs offline so you can listen to them anytime, anywhere. Let's get started!
Read Also: How to Disconnect Spotify From Discord
How to Go Offline in Spotify on Desktop
If you enjoy listening to music on your computer, then there is a good probability that you are connected to the internet most of the time. However, there are instances when you may need to disconnect from the internet in order to travel or simply because there is a widespread internet outage. If you want to be ready for anything, you may always have some playlists downloaded on your computer, which will allow you to listen to music even if you do not have an internet connection.
1. Find a playlist that you wish to download in the first step. You have the option of creating your own or discovering one that was made by someone else.
2. The next step is to find the arrow pointing downwards that is located next to the heart near the top of the playlist.

3. Simply download the playlist by clicking on the arrow. Before you even have a chance to download the playlist, Spotify will instantly add it to your collection.
Enable Offline Mode on the Desktop
When you have finished downloading the playlist, you will be able to play it whenever you like. You also have the option to manually take Spotify offline from the menu if for any reason you find it necessary to do so.
1. Find the three dots in the upper left-hand corner of the desktop app for Spotify.
2. After clicking the dots, select File from the drop-down menu.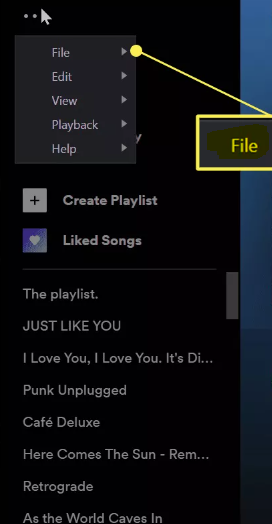 3. Simply selecting the Offline Mode button will make Spotify available offline.
FAQs
How can I listen to music offline on my laptop?
When using the Google Play Music web player on a desktop or laptop computer, select Menu, then Music Library, and then choose either Albums or Songs from the drop-down menu. To download, click the More button first. To download an album, playlist, or radio station onto a mobile device, navigate to the appropriate page and hit the button.
Why can't I play Spotify offline?
It was explained to me that in order to use Spotify's offline mode, one must first log out of their Spotify account, then open the app on the device on which it was installed, check to see that all of the offline mode tabs for each playlist are green, and finally select File, drop down to offline mode, and a checkmark should appear next to it. Sign back in and continue playing as normal.
How do I make a Spotify playlist available offline?
Launch Spotify and navigate to the album or playlist on the service that you wish to download for offline listening. You will always be able to see a toggle that says Download so long as you are a Premium Subscriber. Simply tapping it will cause the album or playlist to be downloaded to your device.
Why can't I download songs on Spotify?
Make sure that you are currently enrolled to Spotify Premium and that your subscription has not expired. You are unable to download songs from Spotify if you are not currently subscribed to the service. Verify that you are connected to the internet. Be sure that your internet connection is operational before attempting to download any files from the web.
Can you listen to Spotify offline without downloading?
If your device is currently set to "offline," you can modify this setting by going to the "Settings" (gear icon) menu and selecting "Playback." You will need to have access to WiFi or cellular data in order to use this feature, as it will allow you to stream music rather than download it.