How to Hide Online Status on WhatsApp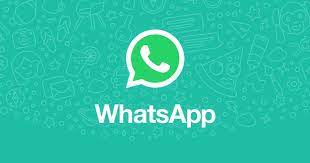 If you use WhatsApp on a consistent basis, there is a good probability that you have seen the login status shown next to the name of some of your contacts. You are able to simply adjust this setting, despite the fact that WhatsApp makes your online status available to everyone by default.
Read Also: How To Delete A Group In WhatsApp
WhatsApp Online Status
Users of WhatsApp are able to view the most recent time their connections were active on the platform as well as determine whether or not their friends are currently using the application.
When someone is "online," it does not necessarily mean that they have received your message; rather, it just indicates that they are currently utilizing the app in question. It's important to note that just because someone has "Last seen" on their profile doesn't guarantee they've read your most recent message. Instead, it indicates when the individual last used WhatsApp. The blue checkmarks that appear next to the message are the only indication that your communication has been read by the recipient.
You can quickly conceal your status from everyone or make it viewable to only your contacts by going into the settings of the WhatsApp app. This is useful if you do not want your friends to know when you were "last seen" or whether or not you are now online.
How to Hide Online Status on WhatsApp
This article will show you how to prevent your WhatsApp contacts from seeing that you are currently online in WhatsApp.
1. Open WhatsApp on your Apple iPhone or smartphone running the Google Android operating system.
2. To make your pick, go to the very bottom of the screen and click on the menu item labelled "Settings."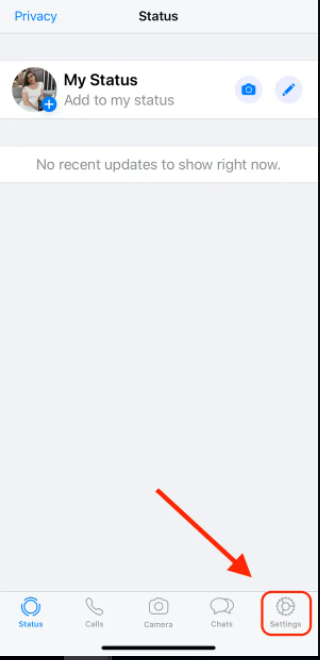 3. Navigate to the Settings menu in order to access your account.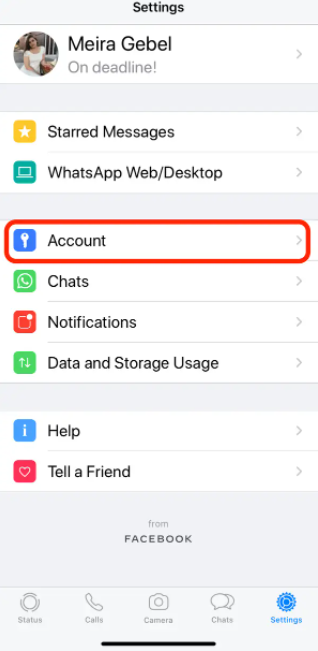 4. Find the option labelled "Privacy" on the Account page, then click on it to activate it.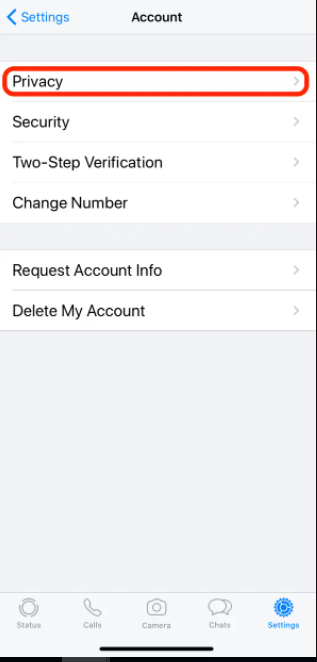 5. Make changes to your online presence by clicking the "Last Seen" button.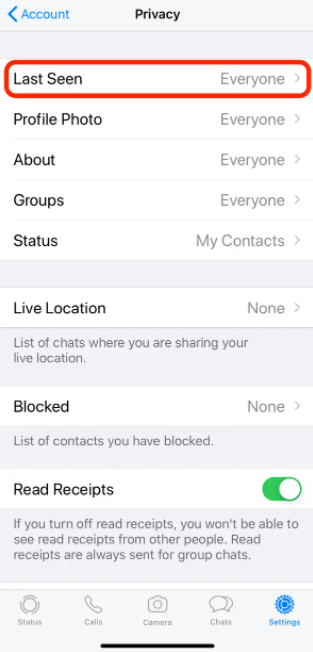 6. You have the option of hiding your online or "Last Seen" status so that only "My Contacts" can see it, or you may make it so that "Nobody" can see it at all. Either way, it will not be visible to other users. You have the ability to choose either of these two paths.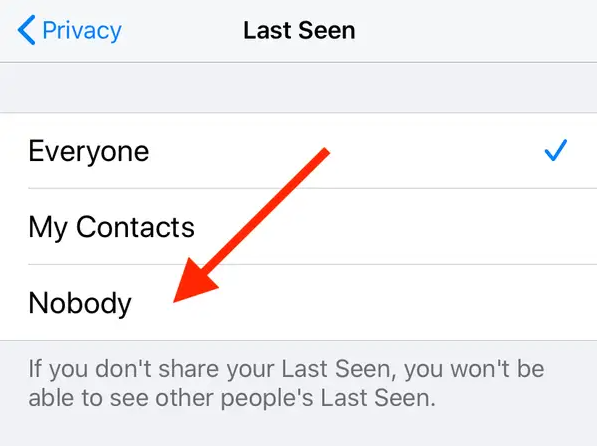 7. If you have already chosen one of these two options, the next selection you make will determine whether or not your "Last Seen" or online status will be visible to anybody other than your contacts, or if it will be shown to no one at all.
Video
FAQs
Why is he online on WhatsApp?
When a contact is considered to be online, it indicates that they are making use of the WhatsApp app because it is currently active in the foreground on their device and they are connected to the Internet. However, just because a person is online does not mean that they have seen or read your message.
Does WhatsApp Web show online?
The response is a negative. When you switch to a different tab in your browser, the status of your online status in WhatsApp web will be hidden. It operates in the same manner as the case of our Smartphone. When you minimize WhatsApp or go to another app while using it, the status indicator will no longer display that you are online.