How to Hide Your Linkedin Profile on Desktop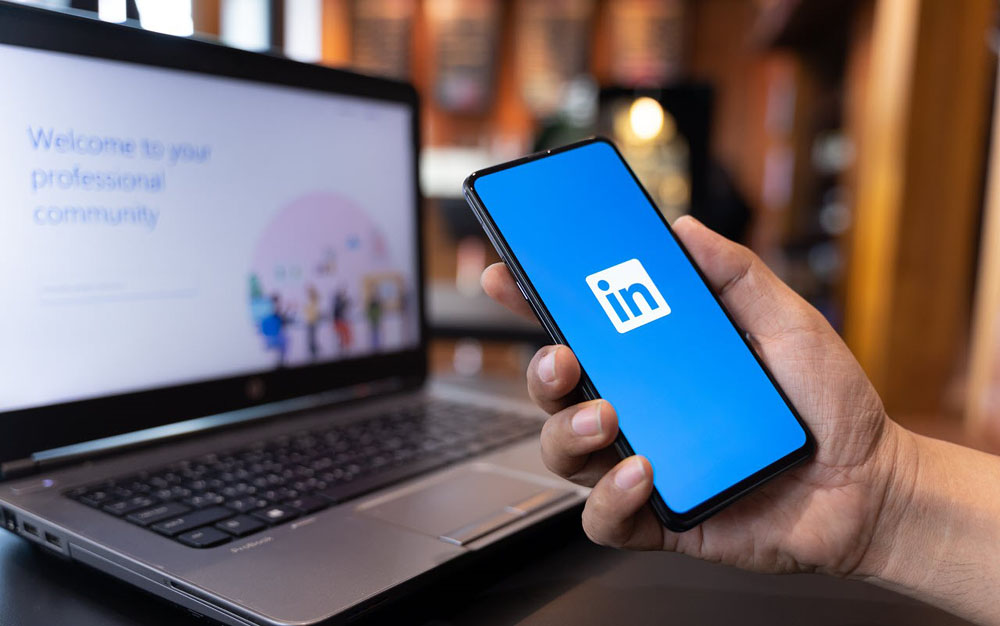 The majority of people who use LinkedIn do so because of the professional connections and job chances it offers. In addition to being able to interact with your colleagues and possible employers, you can also fill out your profile with a summary of your professional successes and the talents that you possess. However, if you don't want your information to be picked up by search engines and you want to hide it from everyone, you should know how to hide your complete LinkedIn profile. In this case, your information won't be visible to anyone. You will be relieved to know that you may conceal your LinkedIn profile on desktop.
Read Also: How to Delete Linkedin Messages on Desktop
How to Hide Your Linkedin Profile on Desktop
1. To log in to LinkedIn, navigate to https://www.linkedin.com/ and enter your user name and password.
2. In the menu bar that is located along the top of your screen, choose the "Me" option that is located directly below a shrunken version of your profile photo, and then click the "View Profile" button.
3. Navigate to the right-hand side of your page and select the option labelled "Edit public profile & URL."

4. Hiding your profile from those who are not members of LinkedIn and search engines can be accomplished by toggling the switch that is located next to the phrase "Your profile's public visibility" to the "off" position in the "Edit Visibility" menu on the left side of the screen. After that, a notification will appear on your screen verifying that the adjustment has been performed, and the lever's label will change to read "Off."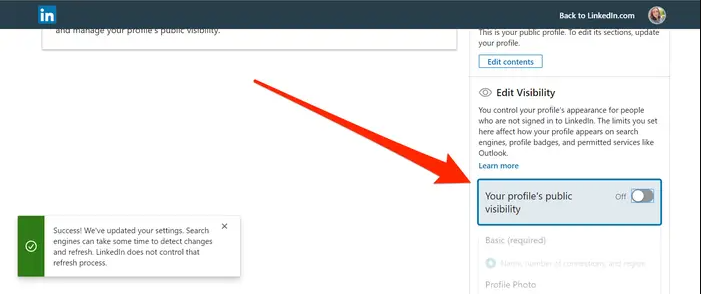 FAQs
Who can see my Open to Work status?
The Open to Work feature on LinkedIn makes it simpler for recruiters to locate candidates who are interested in a position. On the other hand, your status updates are automatically shared with all other members of LinkedIn. Following the steps outlined above to change your profile visibility so that only recruiters can see it will ensure that your job-hunting status is kept confidential.
Even if you are just sharing your status with recruiters, LinkedIn will make every effort to conceal it from recruiters associated with the organisation where you are now employed. To make use of this function, check your profile and make sure that your workplace is marked with the phrase "I am now working here."
Why did my Open to Work status disappear?
It is possible that the Open to Work status will be removed from your profile if you cease responding to InMails sent by potential employers. LinkedIn will send you an email in which they will ask you to verify that your business is still operational. If for some reason you did not receive this email, LinkedIn may have already withdrawn the status from your profile; nevertheless, you are free to enable it again at any time.