How to Invite Friends on Fall Guys – Nintendo Switch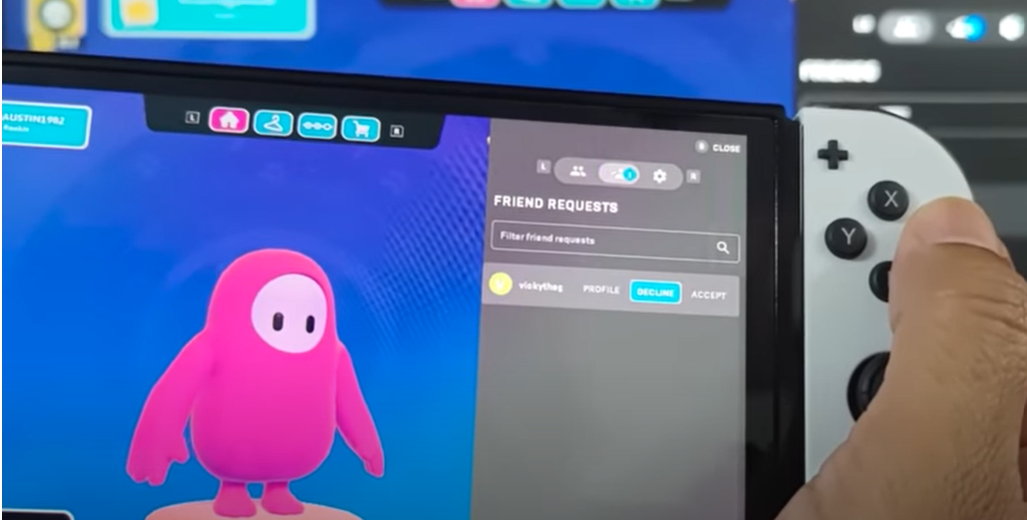 If you're looking to play Fall Guys with your friends on Nintendo Switch. Adding them as friends and inviting them to your party is a simple process.
Now we will guide you through the steps to add friends and invite them to your party in Fall Guys.
How to Add Friends on Fall Guys for Nintendo Switch
To add your friends on Fall Guys, you need to first load up the game and enter your Friends List by pressing the minus button on your Switch controller.
Then Select the Epic Games tab and search for your friend's Nintendo Switch username. Once you've found them, send them a friend request by pressing the Add Epic Friend button.
Your friend will then need to accept your request, which they can do by going to their requests menu and selecting your name. After they accept your request, you will now be able to invite them to your party and play together.
How to Invite Friends to Your Party in Fall Guys for Nintendo Switch
To invite your friends to your party in Fall Guys, press in on the right analog stick on your Nintendo Switch controller. From there, select the Invite option and find your friend on the Epic Games tab. Press the Invite button and your friend will receive an invitation to join your party.
If you're having trouble joining your friend's party after accepting an invite, there may be a bug or issue with the game. Try resetting the game or ensuring that both you and your friend have enabled crossplay in the options settings if you're playing with friends on other consoles.
Conclusion
Adding friends and inviting them to your party in Fall Guys on Nintendo Switch is a straightforward process that will allow you to enjoy the game with your closest friends.
So, grab your Joy-Con and get ready to show off your skills in this fun and addictive multiplayer game.