Almost ten million fewer mother boards were shipped in 2022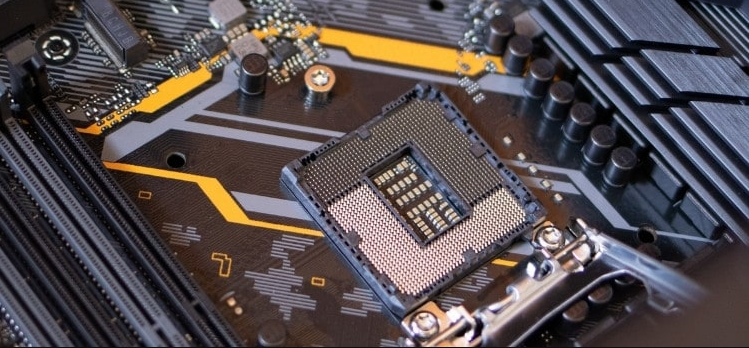 According to a research conducted by DigiTimes, the rate at which consumers are acquiring new motherboards is decreasing, which is having a higher impact on AMD than it is having on Intel. The CPU socket was altered when the company switched to AM5, although Intel's Alder Lake motherboards have the potential to be upgraded so that they are compatible with Raptor Lake. In addition, consumers are hesitant to update their systems because of the rising prices of various components, such as DDR5 memory.
AMD has introduced their 600 series motherboards, which are a significant boost from their earlier generations of motherboards. Intel has published its 700 series motherboards, which use the LGA1700 socket set, which is a cornerstone for the firm at the moment. Customers were taken aback by this news because an upgrade to the most recent generation of AMD systems would require a number of different components. This pricey demand from AMD drove many users to look at the competition (Intel) because to the lowering cost of components and upgrades. Intel was able to attract these customers by offering lower prices.
The most substantial decrease was seen in ASRock's shipments, which went from a projected six million units supplied in 2018 to 2.7 million units shipped in 2022. At the conclusion of the previous year, the number of units sold by MSI dropped from 9.5 million to 5.5 million, placing it in the second worst position. ASUS and Gigabyte experienced a less severe decline (in terms of percentages) in 2022, with ASUS seeing a drop from 18 million units shipped to 13.6 million and Gigabyte seeing a drop from 11 million to nearly 9.5 million units overall. In 2022, the total number of units sold was approximately 9.5 million.
Other industry insiders and manufacturers are anticipating an increase in unit sales around the middle of this year as a result of newly announced personal computer components over the course of the past few months and the slight decrease in pricing on specific components, such as graphics cards and processors. It is not known whether or not both AMD and Intel will experience an increase in the number of shipments and sales by the middle of the year 2023. As a result of the current state of the economy, which began in 2023, it is possible that we will see a more dramatic fall towards the end of the year, and this decline will not be limited to motherboards.