How to Link Twitch and Warframe Accounts

Warframe is a first-person shooter that is completely free to play and is supported by a sizable community. The game also has Twitch Drops, which offer the community excellent prizes for linking accounts. The Digital Extremes team hosts streaming once every two weeks and once every month. The team discusses new content during these streams and plays games with the public. If you watch these streams using a Twitch account linked to your account, you will always be eligible for significant rewards. This post will walk you through linking your Warframe and Twitch accounts. So let's get started:
Read Also: How to View Your Followers on Twitch (Android or iPhone)
How to Link Twitch and Warframe Accounts
Your Warframe account can be linked to Twitch on whichever platform you use. It doesn't matter where you play Warframe because the game supports full cross-play across all major platforms, so this is a terrific chance to gain some strong rewards and ultra-rare Riven mods. You will need to go to the Warframe link page for Twitch to begin the process of linking your Warframe and Twitch accounts.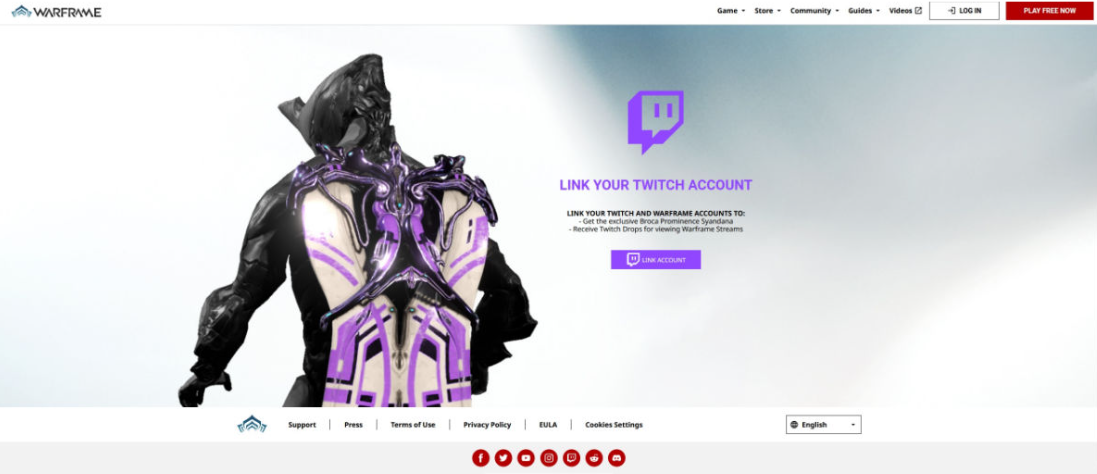 When you reach the page above, click the "Log In" button in the upper right corner to access your Warframe account. After successfully logging in, select Account Management by clicking on your name in the upper right corner of the screen. On the screen titled "Account Management," check the box that is labeled "Twitch Link." After that, it will send you to Twitch, where you will need to sign in with the account you already have with Twitch. The Account Management screen will refresh to reflect the change as soon as both accounts are linked successfully.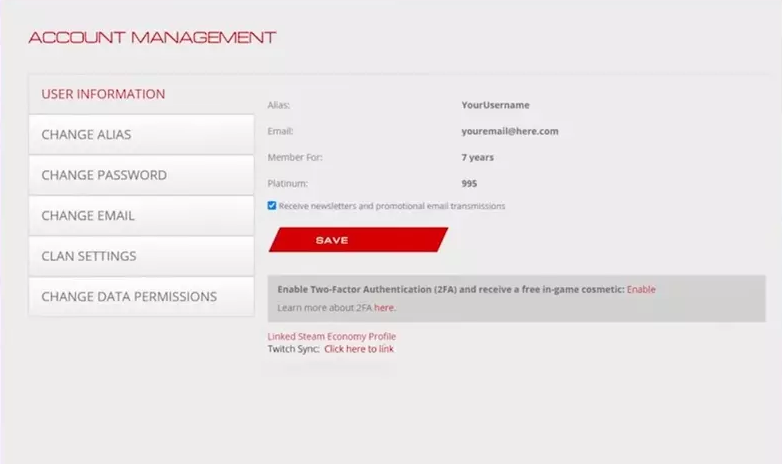 Your Warframe account and your Twitch account are going to be permanently linked from this point forward. If you want to disconnect the account, you can do so from the same screen where you are viewing it now. Once you have linked your accounts, all you need to do to start earning drops is watch official Warframe streams. This will allow you to begin earning things immediately. These items will be added to your inventory without delay, and the next time you log in to Warframe, you will find a notification in your inbox providing additional information about the new items you have received.
FAQs
How to receive Twitch Drops for viewing Warframe streams?
Once you have satisfied the requirements for receiving a Twitch Drop (such as having a watch time of at least 30 minutes, among other things), a popup will appear in the chat window, prompting you to claim your Drop manually. For the Twitch Drop to be delivered to you, you will need to claim it personally. After claiming it, the Twitch Drop might not be sent to your associated Warframe account for another five to ten minutes.
How do I claim Twitch drops in Warframe?
All that is required of you to obtain the item is to tune into the official Summer Games Fest stream that will be hosted on this page during the event on June 8 and watch it continuously for half an hour. After watching the stream for half an hour, you will receive a notification on Twitch informing you that the drop is now available for you to claim.
Can I Link my Steam account to Warframe?
If there is a choice, select "Warframe," and you should see a tileset displaying the items you purchased using the Steam economy. If you have at least one item displayed there, you can link your Steam account to your Warframe account. You cannot connect the accounts if you do not have any items displayed there.
What are the Twitch Warframe rewards?
Simply following the instructions we'll go through in a moment will earn you a free entire Warframe, a helmet, a skin, and even a sniper weapon for your character. In addition to this, becoming a member of Amazon Prime or Twitch Prime grants you access to additional benefits, such as cost-free access to online gaming, free streaming of movies and television shows, and other perks.
Does Warframe cost money?
Warframe is an action role-playing third-person shooter multiplayer online game developed and distributed by Digital Extremes. The game is free-to-play and may be played by multiple players simultaneously.