How to Listen Apple Music on your Sonos Speaker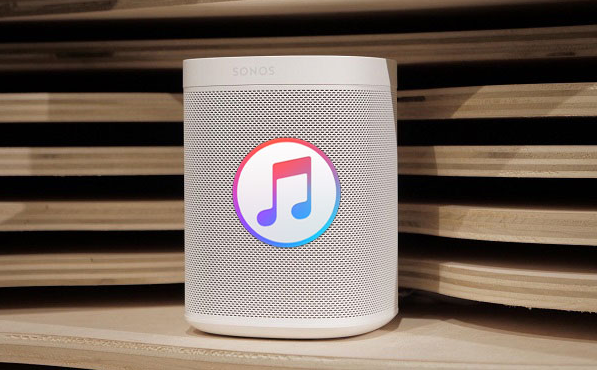 Before you are able to play Apple Music through your Sonos speakers, the Apple Music service will first need to be added to your speaker, and then you will need to sign in to the service through the Sonos app. After you have completed those steps, you will always be able to play songs from Apple Music on your speaker anytime you choose to do so. When you search for a song on Sonos, the results will now also contain songs that are delivered by Apple Music. You can play Apple Music on any Sonos speaker by following the instructions in this guide, which will walk you through each step. So let's get started:
Read Also: How to Turn Off Any Sonos Speaker
How to Listen Apple Music on your Sonos Speaker
1. Launch the Sonos app on the mobile device you are using.
2. Select the "Settings" tab from the menu.
3. From the list, select the "Services & Voice" option.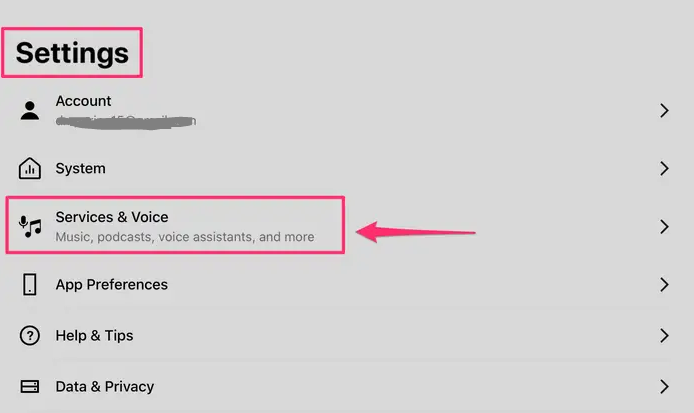 4. You will find a list of any music services that you have added up to this point on the following page. Tap the "Add a Service" option that is located at the bottom of the page under the "Music & Content" title next to the plus (+) sign. This will allow you to add Apple Music.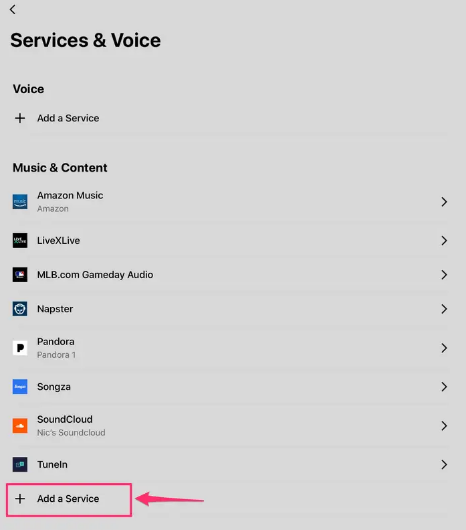 5. Doing so will bring up a pop-up window. Although you can use the search field to narrow your results if necessary, one of the first alternatives that should appear is Apple Music because apps are presented in the app store in both alphabetical and popular order. Select "Apple Music" from the menu that appears next to the symbol.
6. Clicking on this will take you to the page that contains the description. Select "Add to Sonos" from the menu that appears.
7. Doing so will trigger the appearance of a second, more compact pop-up. If you do not already have an Apple Music account, you can create one by selecting the "Start Trial" option. Click the "I'm already a member" button if you already have an account with us.
8. Enter your username and password to sign in to the site. To get on with the process, tap the "OK" button. It is possible that your information will be automatically populated if you have already stored your Apple ID. After you have finished entering your login information, select the option to "Continue."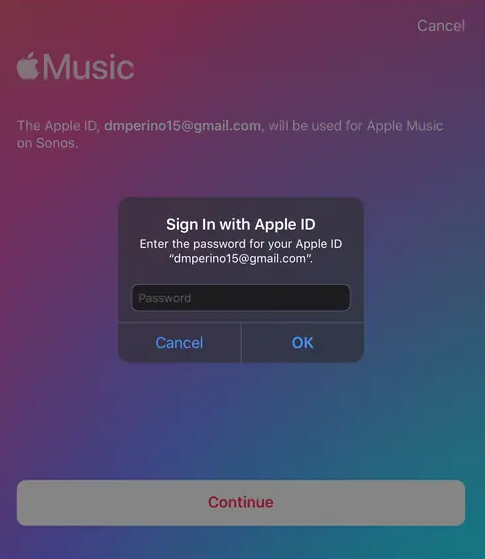 9. Clicking this will take you to an additional window that pops up. At this time, you have the ability to rename your account. For instance, Sonos will often use an automated name such as the initial portion of your email address as the name for your account, but you have the option to change this to your first name if you'd like.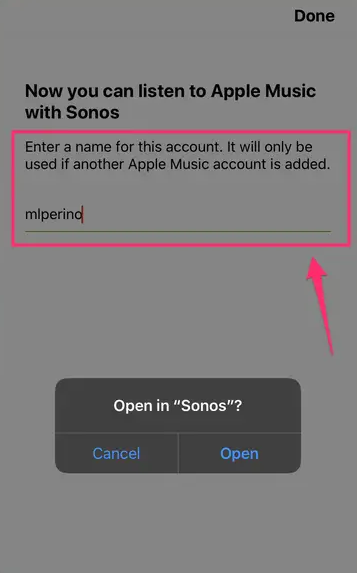 10. To finish the process, tap the "Done" button. It is now expected that Apple Music will be displayed in the "Browse" area of your Sonos app.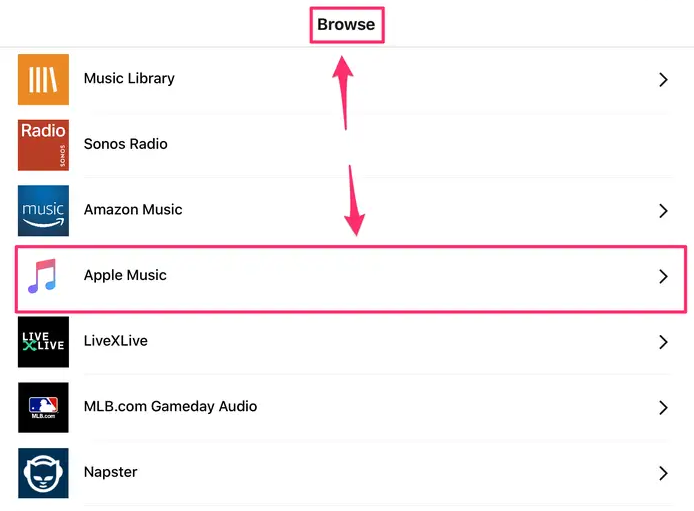 To see more information about it, tap on it. Within the Sonos app, you will find a replica of the Apple Music app for your device. You have the option of searching for music based on artists, albums, songs, or playlists. When you go away from the "Browse" tab and use the "Search" option instead, Apple Music will be included in the list of results.
FAQs
Why can't I browse Apple Music on Sonos?
To begin, remove all of your Sonos from their power sources. As they are being unplugged, you should reboot your router and give it five minutes to 'recover.' After that, plug your Sonos devices back in and give them a test. If it does not work, you should call Sonos Support to explain the issue and submit a system diagnostic within ten minutes of recreating the problem.
Can I play my Apple Music without service?
If you have a connection to the internet, your iPhone will allow you to stream any music that you have added to it. It is necessary to first download the music before being able to play it when you are not connected to the internet. Note: The Apple Music Voice Plan does not allow for the uploading or downloading of music.
Does Apple Music use Wifi or data?
If the songs you are playing are not saved on your phone and you are not connected to a WiFi network, it will consume data to play them. If the songs are already downloaded into the iPhone or if you are linked to Wifi, then it will not consume any of your data.
How long can you use Apple Music without paying?
Although Apple only provides a free trial of Apple Music for a period of one month, there are other methods to obtain Apple Music without paying for it, including lengthier trials available with certain purchases.
How does Apple Music work?
Streaming is the primary focus of Apple Music. Although you pay a one-time charge to gain access to the complete Apple Music catalogue, you do not technically own the music that you listen to through the service. The songs you are listening to are not stored locally on any of your devices; rather, you are just listening to tunes that are kept at a remote location and belong to Apple.
Can I download songs on Apple Music?
If you install the Apple Music app on your Android device, you will have the ability to download all of your Apple Music tunes. The "Library" part of the programme is where you will find all of the songs, albums, and playlists that are available. Simply select what it is you wish to download, and then hit the "Download" button when it appears.