How to Listen to Spotify with Friends
To share and find new music, you can add friends on Spotify. The business has included a Group Session function that lets you listen to music or podcasts simultaneously. You can use the capability to SMS or use a social media app to share a link. After accepting the invitation, the invited party can manage playback, select a new song, or include one in the playlist. You may learn how to listen to Spotify with friends in this article. Consequently, let's begin:
Read Also: How to Make an Artist Account for Spotify
How to Listen to Spotify with Friends
The same playback options will be available once a Group Session becomes online. Anyone can play, pause, skip, or add tracks to the queue. Since Group Session is still technically in beta, there isn't a method for a host to lock these settings, but Spotify will probably add this functionality in the future. If you have a Spotify premium subscription, you can create a Group Session and invite up to seven others to listen.
Use these steps to launch a group session on Spotify:
1. Open the Spotify app on your iPhone, iPad, or Android device.
2. Once music (or podcast) has started playing, hit the Connect button at the bottom.
3. Tap the Start a remote group session option when the Other Devices screen displays.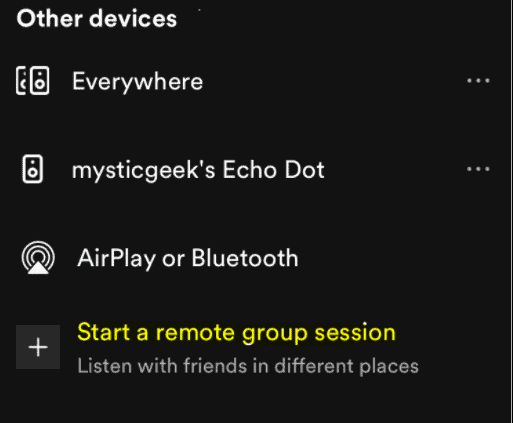 4. Tap the Invite Friends button after that.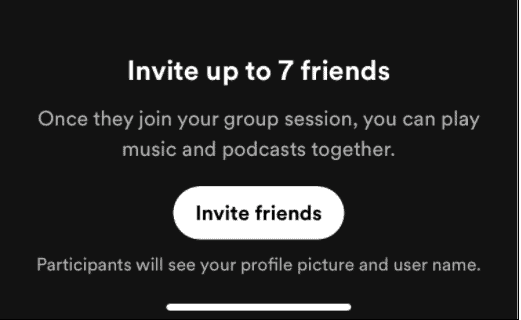 5. Now send the invitation to your friends or family via SMS, or copy the URL and share in another way, such as via email or a Twitter direct message.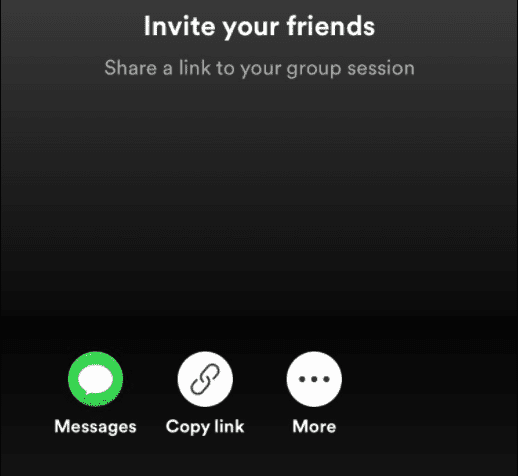 6. Your friend can participate by hitting the Join Session button when they open the invitation.
7. You can see a group session that is currently active and the participant icons when you access the Connect menu. Remember that you can add up to seven users in the remote group session.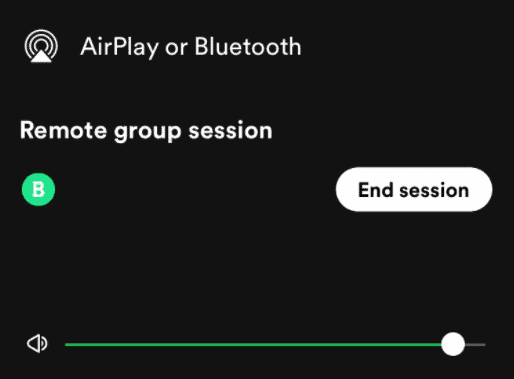 8. Touch the End session button and then touch Confirm to confirm that you wish to end the group session.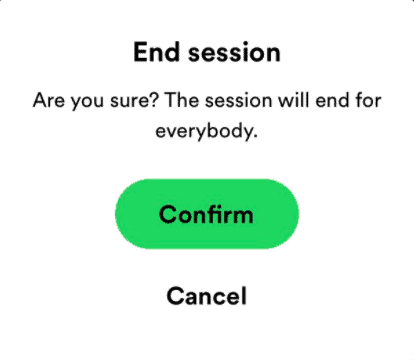 You should include trusted friends or family members because anyone with a link to your session can listen in and control playback. Of course, the person you invite always has the option to decline.
FAQs
Do you need Spotify Premium to join a group session?
You and your friends must all have a Spotify Premium subscription in order to use the Spotify Group Session function.
Can you listen to what your friends are listening to on Spotify?
What your friends are playing is displayed in Friend Activity. Click your profile picture at the top and select Settings to reveal or hide Friend Activity. Switch to Display under View the games your friends play online or offline.
Can you see who views your Spotify?
The answer to this question is No, you cannot see who has viewed your Spotify profile or playlist since Spotify does not give its users access to information about who has viewed or followed them on the platform.
What is a private session on Spotify?
Your followers cannot see what you are listening to in a private session on Spotify. Nothing you do while playing in a private session will appear in "Friend Activity" on the desktop app's right-hand side.
How much is Spotify Premium?
The first option is the $9.99/month Spotify Premium Individual subscription. By doing so, all Premium features are accessible, including the ability to listen to music on demand and without interruption and to download songs for offline listening.