How to Logout and Login to Apex Legends Mobile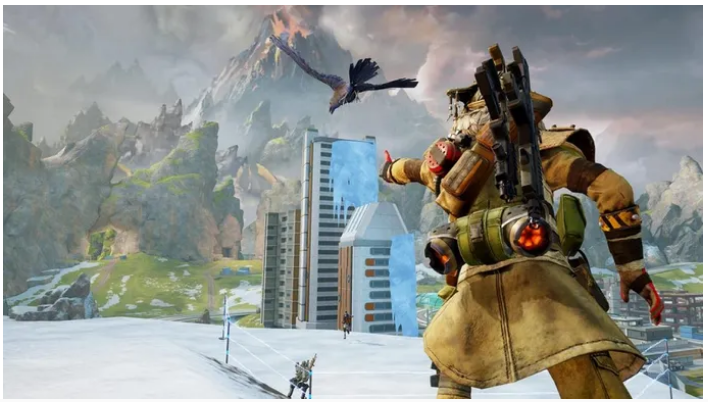 Apex Legends Mobile is among the best mobile Battle Royale games. If you're an Apex lover, you can now enjoy the full PC/console experience on your Android or iOS device with your favourite Legends and battle it out with hundreds of other players. The game is available for fans to download from the Play Store (Android) or the App Store (iOS). You may access your own Apex Legends Mobile account whenever you like. All of your in-game accomplishments and purchases will be saved to this account. To start a new account, you must log out of your current one and then in using an email address that is not linked to your current account. If you're playing Apex Legends on mobile and need to log out and back in, this guide will show you how to do so. Well, let's get this party started:
Read Also: How to Activate Login Verification in Apex Legends
How to Logout and Login to Apex Legends Mobile
You have to be familiar with the location of the logout button in Apex Legends Mobile before you will be able to log out of the game. The button to log out of the account is, lamentably, tucked away in the settings menu, and cannot be accessed through the main menu. Even still, the button to log out is quite small, and it is easy to overlook it if one does not look carefully enough.
1. Apex Legends Mobile should then be launched, and the settings menu should be tapped: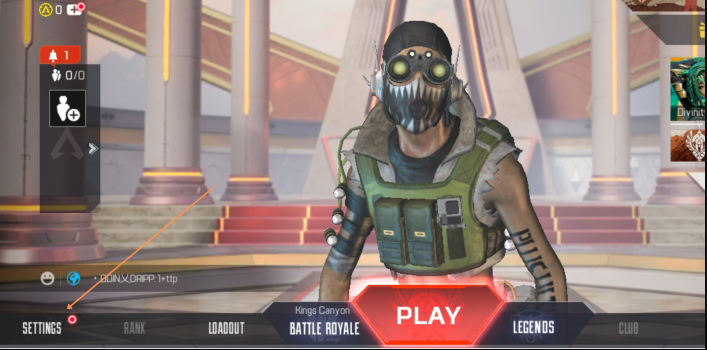 2. When you're in the settings menu, the first row of options should be your focus. If you have presents that have not yet been claimed, the logout button will appear smaller than it does right now.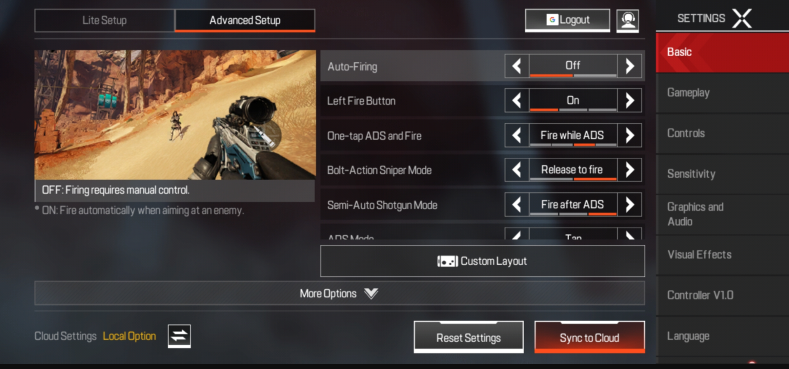 3. Click the button labelled "Logout":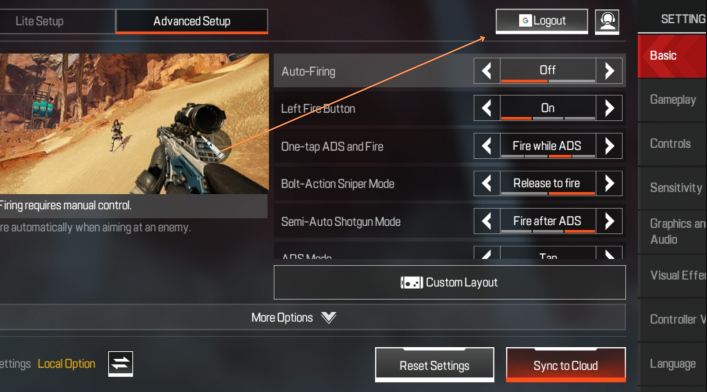 4. Confirm by selecting "OK" from the menu: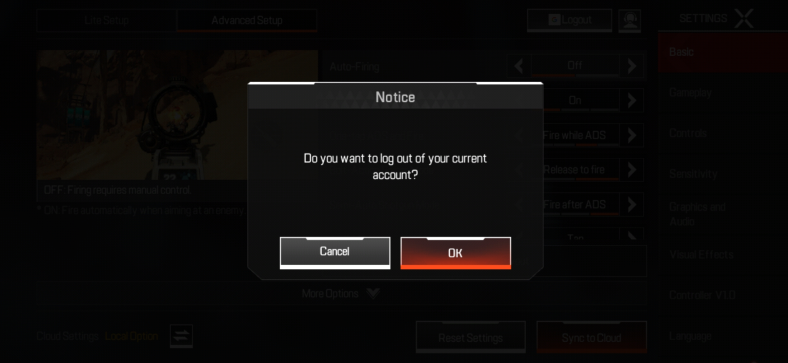 5. Your current activity will be logged out once you play this game. You have the option to sign in using either Facebook or Google Login when you reach the splash screen for Apex Legends Mobile.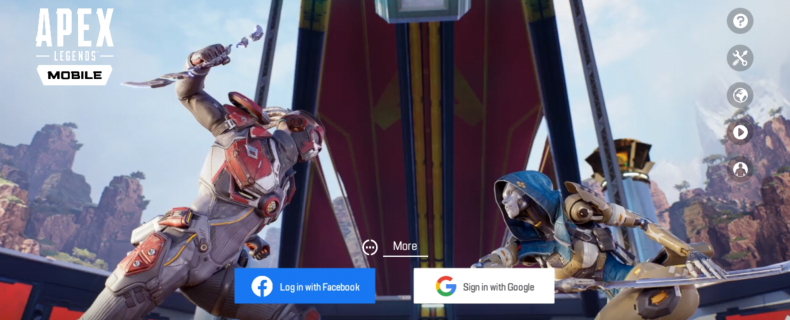 6. To access other sign-in choices, select the "More" option.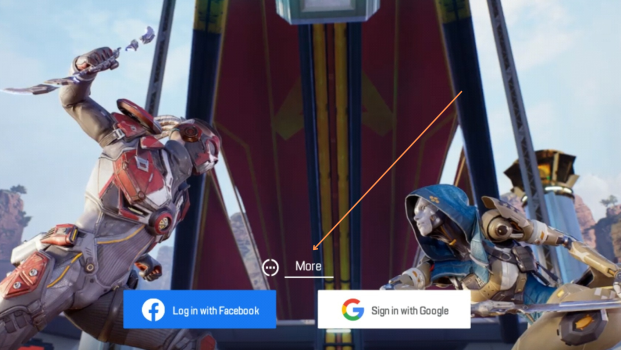 7. Simply re-entering your login information will allow you to continue playing Apex Legends. If you use a different account, you are required to go through the quick tutorial once more. If, on the other hand, you are signing in to an old personal account or the account of one of your friends, you will be taken to the home screen as you would normally expect.
FAQs
Can you have 2 accounts on Apex Legends?
You certainly can, but first you'll need to set up two separate Playstation Plus accounts and login in to your console with each of those accounts before you'll be able to utilize both of them. Once you power on you ps4 it would ask you your user you want to use just sign in and enjoy playing the game.
Do you need an account for Apex Mobile?
If you don't link your account, you'll be playing on a Guest account. Data and progress for Guest accounts are only saved locally to the device on which the game is being played. If you use a Guest account during the Limited Regional Launch, it will not be possible for you to purchase Syndicate Gold.
Why can't I log into my apex account?
You will need to change the password for your EA account in order to resolve this issue. After you have logged in to the Electronic Arts website, navigate to the screen where you can reset your password and click "load." You will be need to wait a little while before you are able to re-enter your login information after your password has been updated. It should only take between five and ten minutes to accomplish what has to be done.
Is Apex only 3 players?
The battle royale game Apex Legends is famous for limiting teams to just three members each. It is also possible for players to drop into Apex games as part of a solo or duo squad; however, a team of more than three players cannot drop into a game together.
What is a smurf account apex?
Due to the fact that Apex Legends is such a competitive game, some players opt to purchase a smurf account so that they can gain experience with different characters than the ones they typically use. It is a method that prevents one from tampering with the statistics and kill-to-death ratio of one's primary account. This enables one to play without having to worry too much about winning or losing.