How to Logout Of Roblox On Android IOS And PC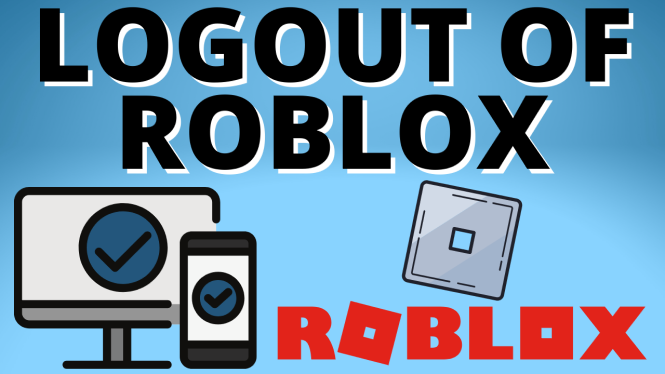 When was the last time you used someone else's phone or computer to log into Roblox? Did you remember to sign out of your account again afterward? If you fail to do so, your buddy or whomever else will be able to gain access to your account. In order to keep your account safe and to prevent others from accessing it, you should log yourself out of any device that you will not be using for a time.
Here's a quick and easy guide on how to log out of your Roblox account on the web and on the mobile app!
How can I log out of Roblox on my Android, iPhone, or other device? To learn how to log out of your Roblox account, follow along with this instruction. This implies that you may sign out of Roblox and the Roblox Mobile app with relative ease. Please let me know if you have any questions when you are logging out of Roblox in the comments section.
Read Also: Reaper 2 Roblox Codes
Follow the steps below to log out of Roblox Mobile on iPhone or Android:
1.On your iPhone or Android phone, launch the Roblox application.
2.Roblox's menu may be accessed by clicking on the circle with three dots in the bottom right corner of the screen.
3.Scroll all the way down to the bottom of the menu and pick Logout.
4.You must confirm that you wish to logout of Roblox Mobile in order to proceed.
How to log out of Roblox Account
Open your account using a web browser on your computer or a mobile app on your smartphone.
Top right corner has a gear icon, which may be used to change settings. On a mobile device, the three dots (•••) are located at the bottom right corner.
On a computer, click on the gear icon, and on a mobile device, tap on the ••• icon.
A drop-down menu will appear on your PC. A plethora of possibilities will become available on mobile devices.
On a PC, select Logout from the drop-down option that appears. On mobile devices, the log-out button may be found at the bottom of the screen.
As soon as you click on the Logout button, you will be taken out of your Roblox account.
As you can see, the step-by-step tutorial provided above will be followed by a more extensive explanation that will assist you in understanding the material more simply.
1. Open Roblox Website/ App
In order to begin, you must first log into your Roblox account using your computer's web browser. Alternatively, you may sign up for a Roblox account by visiting Roblox.com.
If you're using a mobile device, simply use the Roblox mobile application.
2. Go to Settings
After you've created your account, you'll see that there are several options available on the top menu bar. The gear icon may be found in the top right corner of the screen. By just clicking on it, you may access the drop-down menu.
When using the mobile app, on the other hand, tap on the three dots (•••) in the bottom right corner to open the settings menu.
3. Click on Logout
When you click on the gear symbol, a new menu will appear on your screen. There are several options available on this menu, including "Settings," "Quick login," "Help," and "Logout." To log out of your account, simply click on the logout option on the login page.
When you are on the Roblox mobile application's menu screen, which contains a plethora of options, you should pay attention. In order to log out, you must scroll down until you do not see the logout button. When you reach the finish of the game, you will notice a logout button; simply press on it to log out of your Roblox account. You should now be able to successfully log out of your Android, iOS, and PC devices.
Video
FAQs
How do you switch accounts on Roblox?
1.Roblox Studio should be launched.
2.Log into the account associated with the location you intend to relocate to.
3.Select File > Save As from the menu bar…
4.Please log out of your account.
5.Log into the account that you wish to use to store the location.
6.Select File > Open from the menu bar.
Can you merge 2 Roblox accounts?
Go to the "Account Links" area at the bottom of your Profile and choose Consolidate Accounts from the drop-down menu. Throughout your Sub-Accounts, you will see a "Merge Option" drop down option that correlates to each individual user as you navigate through them.