How to Make Folders on Spotify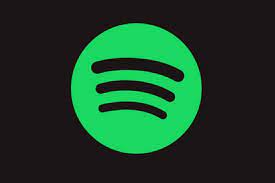 Spotify is a music streaming service that allows you to listen to your favorite songs and artists. You can create playlists, share music with your friends, and discover new artists. One of the great things about Spotify is that you can organize your music into folders. This can be helpful if you have a large library of songs or if you want to separate your music into different genres or categories. In this article, we will show you how to make folders on Spotify!
Read Also: How to View Your Spotify Queue on Desktop
How to Make Folders on Spotify
1. Launch Spotify Desktop or Web and right-click a playlist from the list of playlists located in the sidebar on the left. Select "Create Folder" from the drop-down menu of available options that just appeared.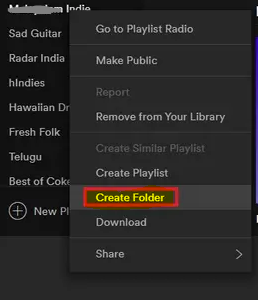 2. At this time, a brand-new folder will be produced. You now have the ability to assign a folder name that is pertinent to the playlists that you intend to add in order to facilitate easy access.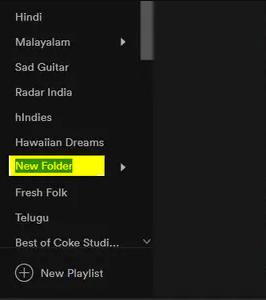 3. It is time to begin adding playlists to the folder now that you have successfully created the folder. To accomplish this, simply drag and drop your existing playlists into the designated folder. There is no other action required. When you drag and drop items into the folder, you will receive feedback in the form of visual indicators.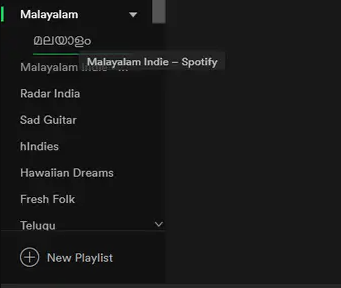 4. When you have finished adding playlists to a folder, you can access those playlists quickly and easily by clicking on the name of the folder. To expand or collapse the playlist folder from the view, use the arrow key that is located next to the name of the folder. You can even create a folder within a folder by right-clicking on a folder and selecting the "Create Folder" option from the context menu that appears.

5. If you end up changing your mind, you can always drag the playlists you want out of the folder and then delete the folder itself. Be aware, however, that erasing the folder will also irretrievably remove any and all playlists that were contained within it. Make sure that all of your essential playlists have been moved outside of any Spotify folders you plan to delete before you do so.
FAQs
Why can't I make folders on Spotify?
The desktop or web client for Spotify is required in order to create folders on the service. To put it another way, you won't be able to make folders on Spotify if you utilise the mobile app.
Can you make sub folders in Spotify?
Create playlist folders on Spotify to better organise your music collection.
On Spotify, you can create subfolders and subfolders within those subfolders for even further organising. To do this, right-click a playlist folder, and then select the Create Folder option from the context menu.
Can you make folders for albums in Spotify?
To make a new folder, select "Create Folder" from the context menu that appears after you right-click on your Playlist collection on the left-hand menu. You can organise your playlists according to their genre, mood, era, or purpose by using folders. An example of this might be a folder labelled "Work Music," which may contain everything from traditional music to background noise.
How do I organize my Spotify playlists on my iPhone?
When you scroll to the top of the playlist and drag it till you reach the Filter box with the small icon that looks like three lines next to it, click that icon, and a "Sort By" menu will emerge. You can then sort the songs in the playlist based on the criteria you choose. The Custome Title, Artist, and Recently Added options are the only ones available on an iPhone.
Why can't I rearrange my playlist in Spotify?
Check the column headers at the top of the playlist, which should read "Song," "Artist," "Album," and "Title," to ensure that the playlist has not been sorted by any of the columns. If there is a green arrow pointing either up or down next to one of them, clicking it twice should cause the playlist to restore to its original sequence.