How to Make Gamepass in Roblox Pls Donate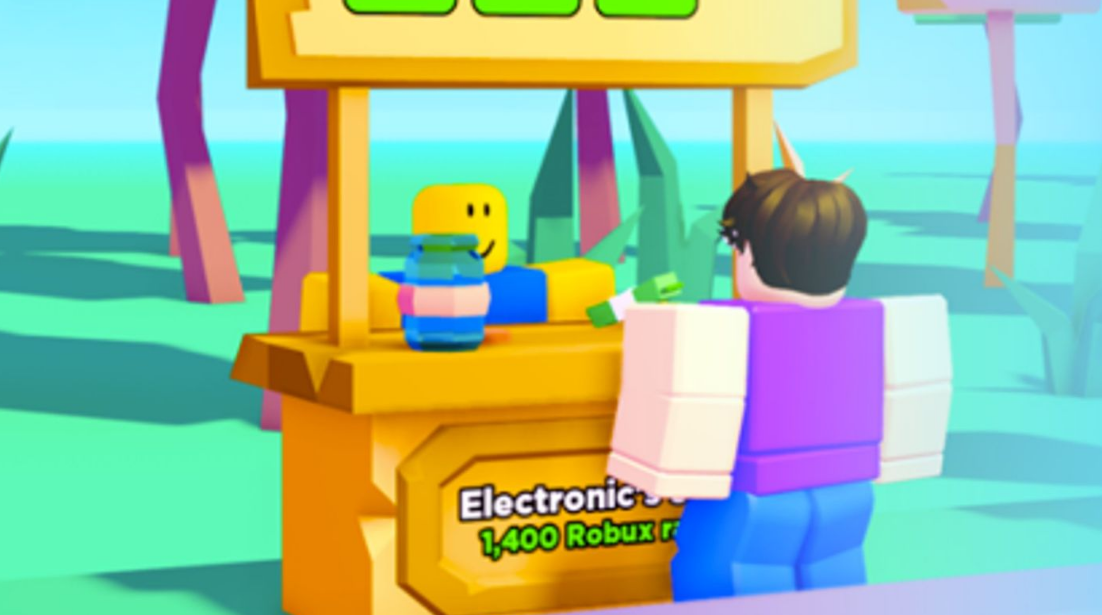 The ability to receive donations in Roblox Pls Donate is granted to those who have a gaming pass for the platform. This indicates that it will not be difficult for you to add a contribution button to the Roblox Pls Donate website. Are you interested in learning how to create a Gamepass for Roblox and would want to donate? You will find that this guide is helpful. If you accomplish this, the game will give you the ability to receive donations, but in order to get them, you will need to establish a price and make sure that you can "sell" it. These are the only stages left for you to complete in this process. So let's get started:
Read Also: How to Download and Install Roblox on Your Windows
How to Make Gamepass in Roblox Pls Donate
Here's how to create a gamepass on your personal computer:
1. Launch Roblox.
2. Simply select "Create" from the menu that's located at the very top.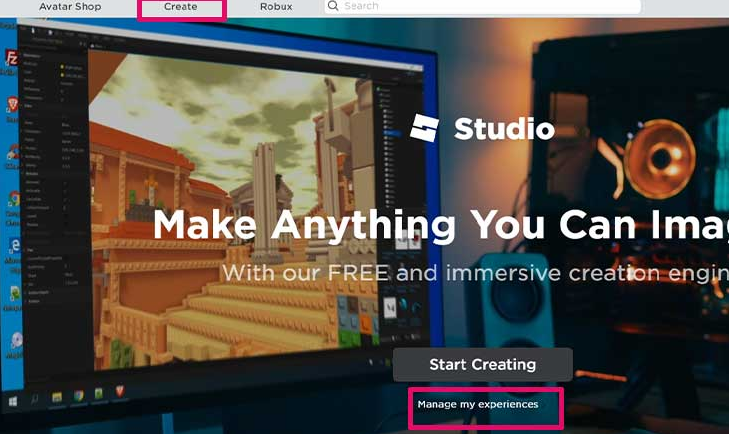 3. Simply select Manage my experiences, which may be found directly beneath the icon labelled Start Creating.
4. You should now see the creation that Roblox studio has provided for you under My Creations. If there is nothing there, you can make one by clicking the "Create New Experience" button. But if there is already one, you need to go to the next step in the process.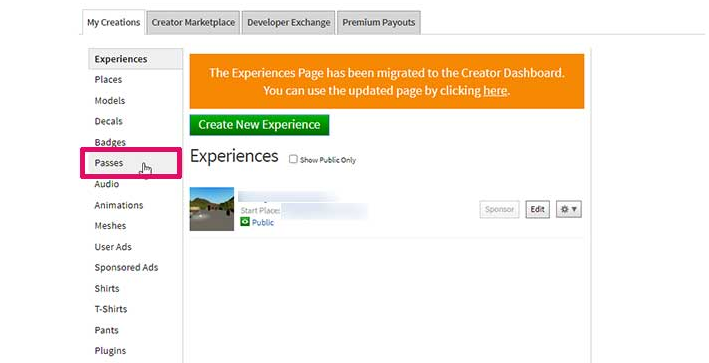 5. To obtain a pass, use the menu on the left and select Passes.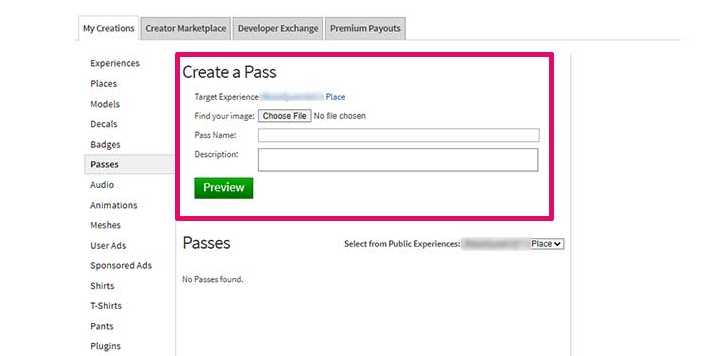 6. To upload a picture, go to the section labelled Create a Pass and click on the Browse button. It might be any image that you have on your computer. Don't forget to give the pass a name and an explanation!
7. To preview and confirm your upload, click the button. You need to look for a message that says "Pass Successfully Created."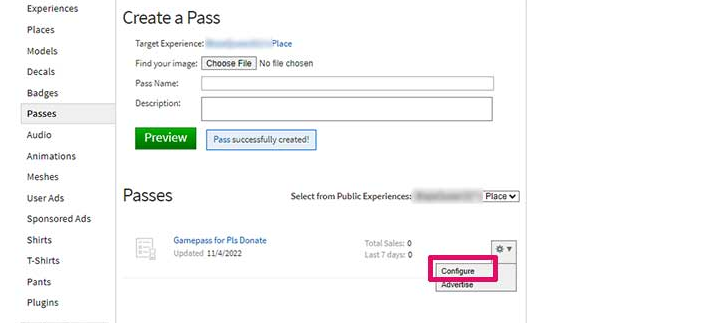 8. To configure the settings, go to the bottom right of the screen and click on the gear symbol.

9. Sale can be accessed by clicking on Configure Pass. To offer an item for sale, turn on the corresponding button, enter a price, and then click the Save button.
FAQs
Does the game Pls donate give you Robux?
One of these games is called Pls Donate, and several users on Roblox thought it was a fraud because, when played properly, it awards free Robux to those that participate. It turns out that it's a legitimate manner of obtaining the premium money, but there is a catch. The catch is that it's not free.
How to get Robux for free?
Unfortuitously, in contrast to a large number of free-to-play games, there are no codes that can be redeemed for free Robux that you can use. In a game such as Roblox, codes are not actually used, and the primary focus of the game is more on encouraging you to purchase Robux as opposed to simply handing them out for free. After all, they need to find some method to turn a profit in order to keep the game going.
What does nuke in Pls donate do?
A nuclear weapon is detonated upon impact with the ground, and this occurs at the same time as the server is momentarily switched to night mode and fireworks go off in the atmosphere. When 1 million Robux are donated, the impact of donating 1 million smite is activated, and it will appear across all servers.
What is the star code for Robux?
A participant in the Roblox Video Stars Program is the only person who can provide you with the Roblox Star Code, which is a unique code. If you make a Robux purchase on the Roblox website while using a Star Code to support a Video Star, then that Star will instantly earn 5% of the Robux that you spend.
How much is a 100000 Robux?
$350 USD
How much real-world currency is required to purchase 100,000 Robux? At this time, 100,000 Robux can be exchanged for 350 USD. To be eligible to withdraw money from Roblox, you must also satisfy the following requirements: Have a subscription to the Roblox Premium service.
What does Roblox premium do?
Access to our trading feature and a supplemental supply of Robux are two of the additional benefits that come with purchasing a Premium membership. In addition to the additional advantages that the player receives, subscribers also have the opportunity to take pleasure in the knowledge that they are directly contributing to the expansion and improvement of Roblox in the years to come.