How to Merge Overwatch 2 Accounts on PC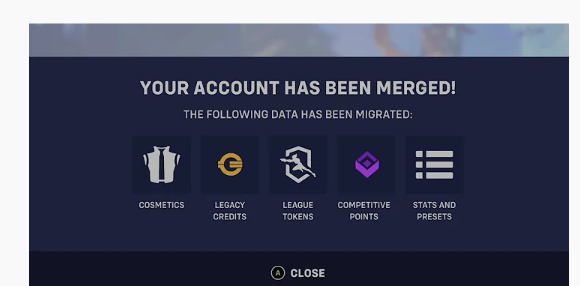 Overwatch 2 has just released on October 4, 2022 and now it is time to merge your accounts. In this guide we will share tips with you on how you can merge overwatch 2 accounts on PC and other devices. If you have more than one Overwatch 2, you can merge them into a single account. Once accounts are merged, all future purchases will be charged to the primary account.
You can play Overwatch 2 with all your old stuff from Overwatch 1 if you connect your accounts. But a lot of people are having trouble because it looks like their progress has been deleted. Blizzard says that no one has actually lost anything and that things should go back to normal soon, but in the meantime there are a few things you should be aware of. Most importantly, you need a Battle.net account to do this, even if you don't play on PC.
Overwatch 2 is using a new cross-play system
Overwatch 2 is using a new cross-progression system. This means that your progress will follow you no matter which console you play on. In order for this to work, you will need to merge your account. You will need a Battle.net account to play Overwatch 2.
The primary account will also receive any rewards that were earned by the other account.
Overwatch 2 is a team-based first-person shooter developed by Blizzard Entertainment. The game features a variety of different game modes, each with its own unique objectives and rules.
There are two teams in Overwatch 2, each with six player-controlled heroes. The objective of the game is to complete the given objective as a team. Depending on the game mode, this could be anything from escorting a payload to capture points, or simply eliminating the other team.
There are currently 30 different heroes in Overwatch 2, each with their own unique abilities and playstyles. Because of this, it's important to choose a hero that fits your own personal playstyle.
To merge your Overwatch 2 accounts follow these steps
1. Log in to your main Overwatch account and go to your account management page.
2. Under the "Security" section, click on the "Linked accounts" tab.
3. Enter the email address and password for the secondary Overwatch 2 account that you want to merge into your primary account.
4. Click on the "Merge Accounts" button.
5. Follow the instructions on the screen to complete the process.
Once your accounts are merged, you will have access to all of the games and features associated with your primary Overwatch 2 account. You can unlink your accounts at any time by going to the "Linked Accounts" tab in your account management page and clicking on the "Unlink Accounts" button.
Overwatch 2 merge accounts not working?
If you're having trouble merging your accounts, it may be due to one of the following reasons:
There is a bug and you should try again later as it will be resolved soon.
You don't have an Overwatch license linked to your Blizzard account
The email address associated with your Blizzard account doesn't match the one associated with your Overwatch account
You recently created your Blizzard account and haven't played Overwatch yet
If you're sure that you meet all of the requirements for account merging and are still having trouble, please contact Blizzard customer support for further assistance.
In this guide we have shared details on how to merge overwatch 2 accounts on pc. Account merging is available for everyone right now. This means you can put all your stuff together in one place, double-check the details, and go through the process. This way you will be ready for when Overwatch 2 comes out later this year. When it comes out, it will likely be one of the best Xbox games available given the lighter release slate that has been 2022.