How to Play LEGO 2k Drive Multiplayer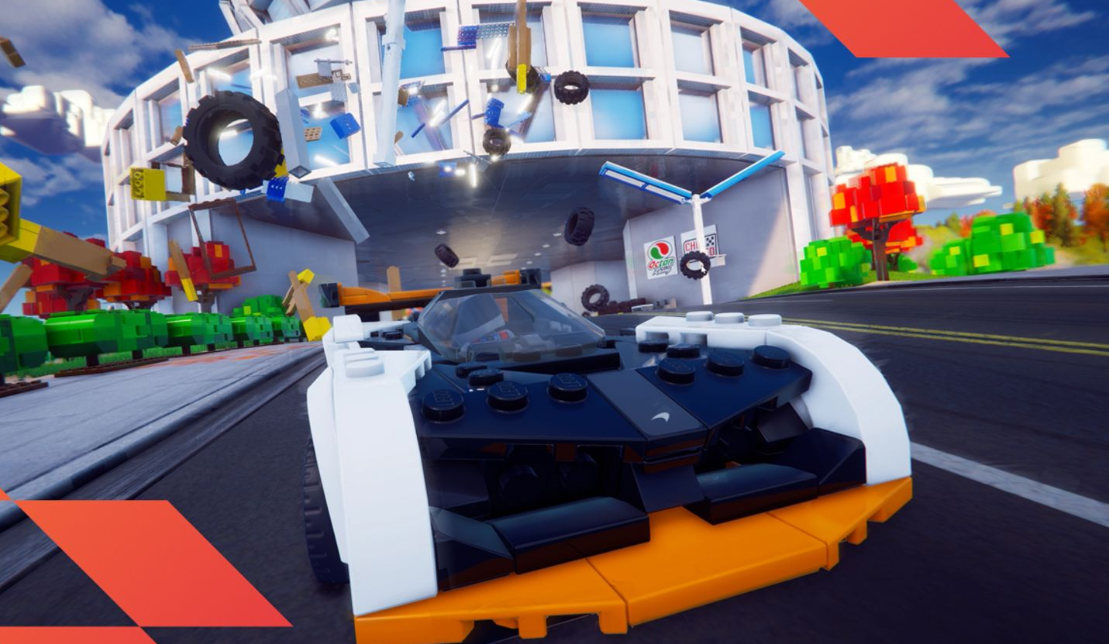 Lego 2K Drive is a state-of-the-art vehicle and racing simulator built from Lego bricks. Even though Lego 2K Drive allows players to explore the world and unlock achievements independently, I think it's more fun to bring others along for the ride, and you can do just that. Even while the process is straightforward in most cases, it is still useful to know the specifics, especially if you need to sign up quickly. Learn the ropes of online multiplayer Lego 2K Drive with this guide.
Read Also: LEGO 2k Drive: Trophy and Achievement Guide
What is LEGO 2K Drive Crossplay?
With cross-play multiplayer, users from different games can compete against one another in races or just goof off together in Bricklandia. The PlayStation 5 version, for instance, enables users to compete with those using the Xbox One, PC, and PS4 versions.
However, the Nintendo Switch edition does not allow cross-play between players on LEGO 2K Drive. This is unfortunately typical of Switch ports. Both players in a two-player race on Nintendo's hybrid platform, the Switch, must have their very own copy of the game.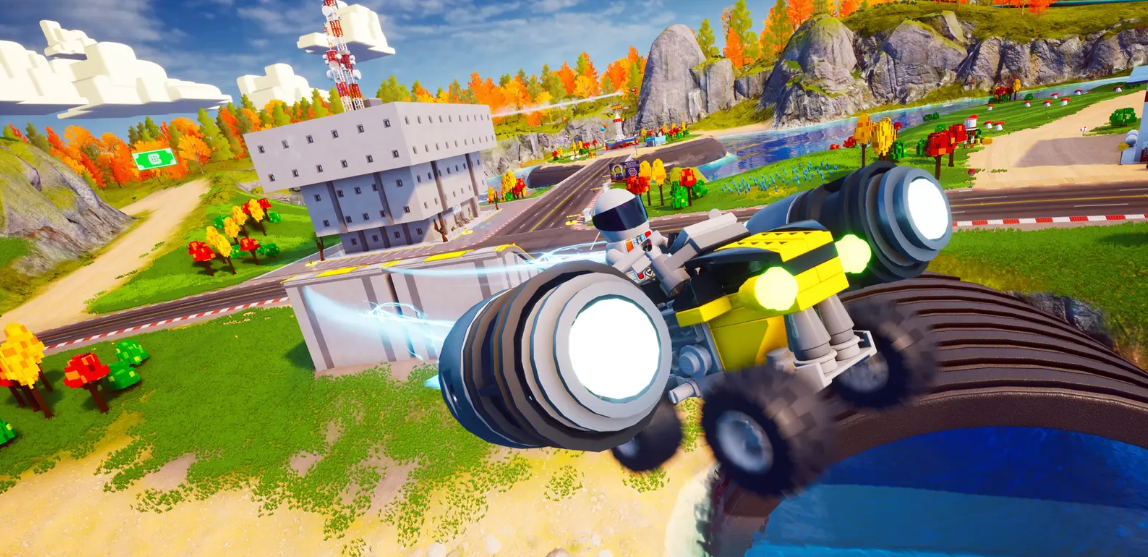 You must first activate LEGO 2K Drive crossplay in order to compete against players on other platforms. Thankfully, it doesn't take much effort to initiate.
How to Play LEGO 2k Drive Multiplayer
You won't have to hit the road solo because Lego 2K Drive supports a wide variety of multiplayer modes. You'll have the following options after you enter the experience:
Split-screen
Splitscreen mode in Lego 2K Drive lets you play locally with a friend on the same console. Local Play synchronization is also available on Nintendo Switch. You and a single other friend are limited to a 2-player experience when using the split-screen mode. Even if your buddies don't have a copy of the game, this is a fantastic way to get them involved.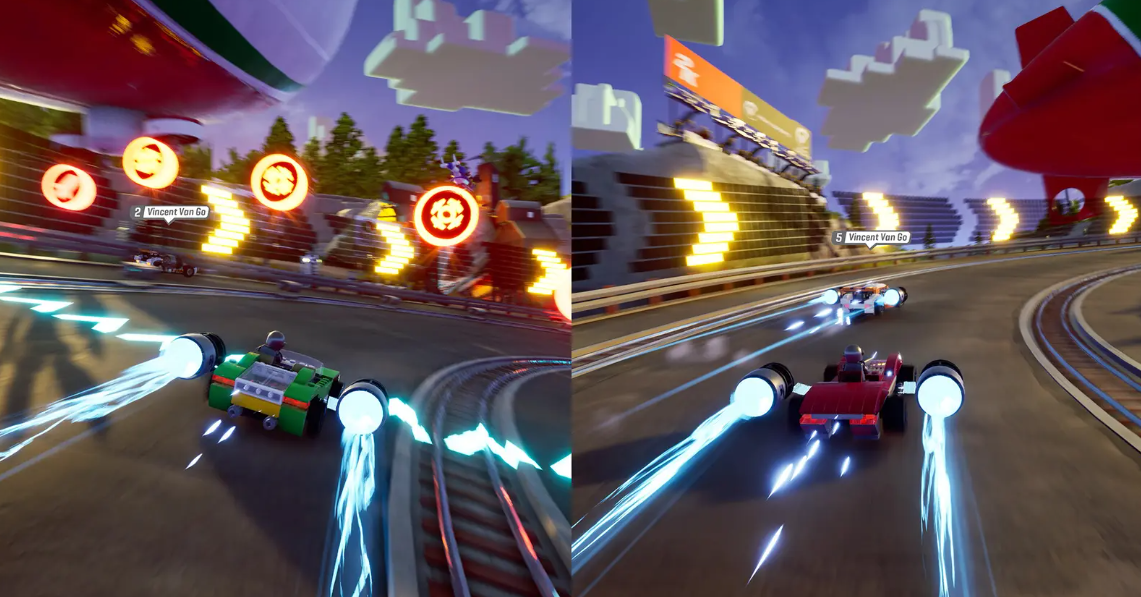 Online Multiplayer – Play with Friends
A game's online multiplayer mode allows players on different systems to connect and play together. Playable online with up to six players, this contains a variety of racing and minigame modes as well as the main multiplayer option, Shared World. Together, players can experience the game's open environment, take part in races and challenges, and uncover the game's secrets. And with Lego 2K Drive's crossplay function, you can play with friends regardless of their console.
Online Multiplayer – Play with Everyone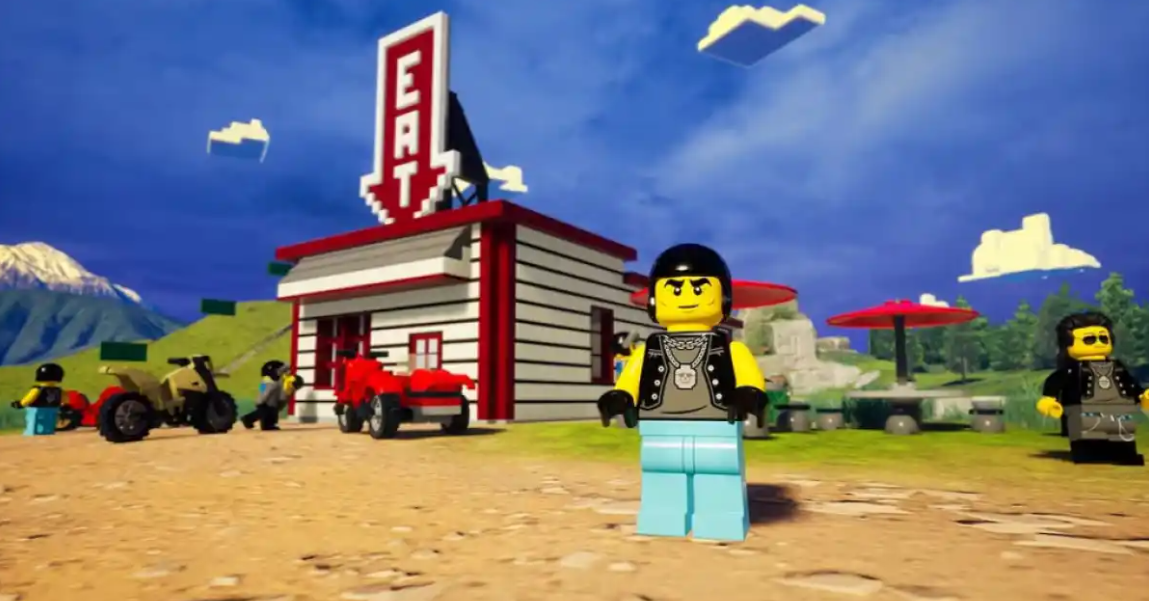 You can find other online players of a comparable skill level to compete with in Cup Series or Race events in the Play With Everyone Online Multiplayer mode. Like Nintendo's Play with Friends, this one also supports crossplay, so gamers from different platforms can team up. Up to two of your friends can join the pairing process with you. However, there is no way for players to talk to each other in-game during these online races, making it impossible to guarantee that everyone has a pleasant experience.
You can now begin forming alliances with your pals in various races and using your Share World to discover the vast expanse of Bricklandia. Together, you can accomplish anything.
FAQs
Will LEGO 2K Drive be multiplayer?
The good news for fans of multiplayer kart racing is that LEGO 2K Drive supports split-screen multiplayer on all platforms. LEGO 2K Drive supports split-screen multiplayer, but only between two players on the same platform.
Are Lego games online multiplayer?
While the LEGO games don't include online multiplayer, with Parsec you may play any game online with your friends by simply sending them a link to join your session. This is compatible with any game that features multiplayer and any LEGO game.
Is LEGO 2K Drive worth it?
Putting the license to good use while also creating a rich and enjoyable to explore world for players of varying ages, LEGO 2K Drive is a fantastic way to pass the time before the next Mario Kart arrives.
Can you get out of your car in LEGO 2K Drive?
It doesn't appear that you'll be able to get out of the car and roam around the open environment, at least not from what I've seen so far. "Open world" is a bit of a stretch, but it's funny. Don't even think about trying to play the skeleton game in split screen on the switch. It's unusable due to its frame rate of around 5 fps.