How to Play Music on Your Apple Watch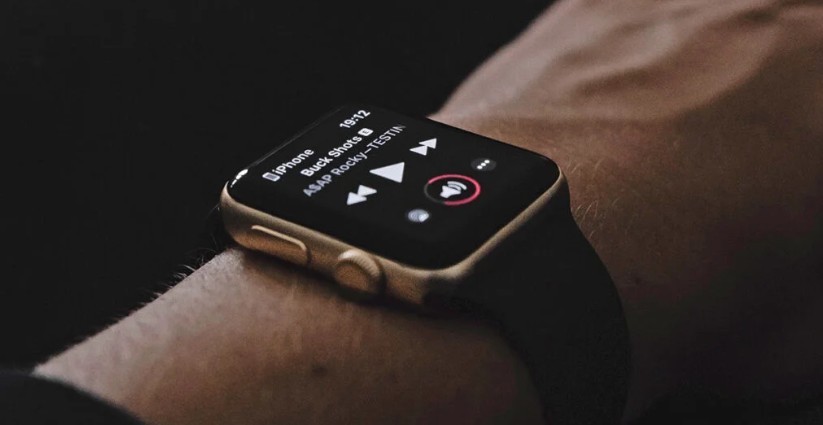 Regardless of whether or not your iPhone is within reach, you always have the option of listening to music from your Apple Watch. But the model and operating system version of your watch will determine how you can listen to your favorite songs on it. You will be able to listen to albums and playlists that you have produced on your iPhone if your Apple Watch is running watchOS 4.1 or a later version. You can also listen to music using music-streaming applications such as Pandora, Spotify, and iHeartRadio, in addition to Apple Music (provided that you have a subscription to Apple Music). This article will walk you through the steps necessary to play music from your Apple Watch. So let's get started:
Read Also: How to Reset Apple Watch Fitness Calibration Data on iPhone
How to Play Music on Your Apple Watch
Because of the poor quality of the watch's internal speaker, it is not possible to play music on one of these timepieces. If you want to listen to music on your Apple Watch, you will need to connect a Bluetooth speaker or headphones that are compatible with Bluetooth. After you have successfully paired the watch to an external speaker, proceed with the steps below to play music on the speaker.
1. Start up the "Music App" that's already been installed on your Apple Watch.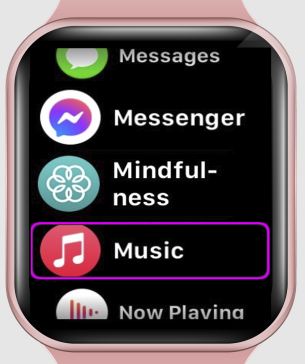 2. You can play music that you have previously downloaded to your Apple Watch by going to the "Library" app and  then selecting the "Downloaded" option.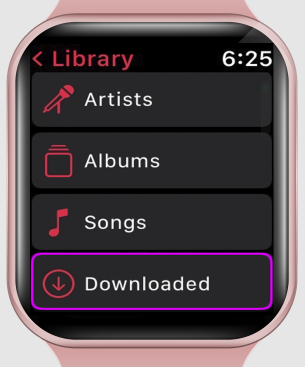 3. From within your downloaded music library, you have the ability to navigate to different playlists, artists, albums, and individual songs.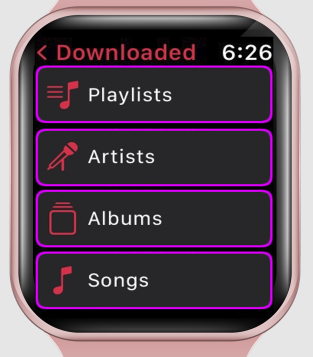 FAQs
Can you use an Apple Watch without a phone?
Your Apple Watch is able to send and receive data using a Wi-Fi network even when your iPhone is turned off or when it is not in range. If you have a watch that supports cellular connectivity, you can also connect it to a cellular network. In addition, if you have already configured an Apple Watch for a member of your family, they will be able to use either a cellular or Wi-Fi connection with their watch.
Can I connect headphones to Apple Watch?
Combine two Bluetooth devices, such as headphones or speakers.
Once the Bluetooth device is prepared, proceed with the following steps: Launch the Settings app on your Apple Watch, then select Bluetooth from the list of available options. Once the device has appeared, tap on it.
Which Apple Watch doesn t need a phone?
Apple Watch, equipped with GPS and cellular
If you have an active service plan for an Apple Watch Series 8, Apple Watch SE, or Apple Watch Ultra with cellular capabilities, you are able to make and receive calls, send and receive texts, and do much more without the need for your iPhone.
What is an Apple Watch good for?
Even if your elderly loved ones don't have an iPhone, you might consider getting them an Apple Watch because of its advanced safety features. These include Fall Detection, Emergency SOS, and notifications for high and low heart rates. Staying in touch with the family is made simple through communication methods such as calling, texting, and sharing one's whereabouts.
How long does Apple Watch battery last?
The Apple Watch is packed with so many features that you'll want to keep it on your wrist at all times. Because of this, we made sure that it also has a battery that can last throughout the day. When we take into account activities such as checking the clock, receiving alerts, utilizing applications, and engaging in a workout that lasts for an hour, our target for the battery life is 18 hours after an overnight charge.