How to Play Split-Screen In Fortnite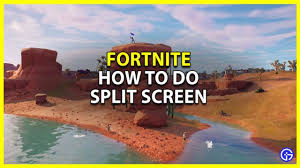 One of the most welcome features to Fortnite in recent years has been the opportunity to play the game in split-screen mode with a friend or two. This convenient feature enables two players to experience the battle royale game on the same screen without the need for a second gaming machine to be purchased. A few restrictions apply, but overall it's a fantastic way to introduce friends and family to one of the most popular free games available on the market today. This guide will show you how to play Fortnite in split-screen mode.
Read Also: 4 Fun Ideas for Fortnite Characters
Play on a Compatible System
In contrast to the fact that Fortnite is accessible on virtually every machine under the sun, split-screen mode is only available on Xbox and PlayStation consoles. The functionality was implemented in 2019, and Epic Games wants to make it available to PC and Nintendo Switch players in a future update. Unfortunately, we have received no indication as to when this update will be made available to the public. Until then, the mode may only be accessed when playing Fortnite on Xbox One and PlayStation 4. Frame rates of up to 60 frames per second are possible if you're playing it on a Series X, Series S, or PS5 computer or console.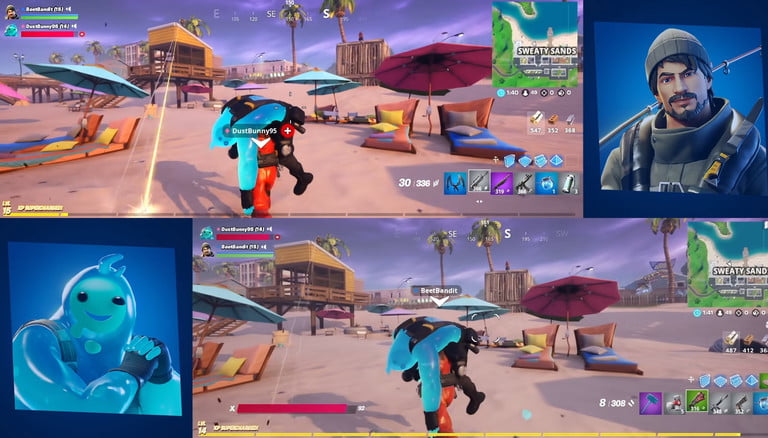 How to Start Split-Screen Mode
Getting a buddy to join in on the fun is a simple process that can be completed on any compatible console by following the same instructions. Make sure, though, that you have a second account and controller ready for your buddy to use before you begin. To get split-screen mode up and running, simply follow these simple steps:
Step 1: Select the Main Menu option from the drop-down menu.
Step 2: Check to see that the second controller is properly attached to your console and that it is operational.
Step 3: Once the two players have joined, the second player should be prompted to choose their own account.
Step 4: After logging in, the second player will now appear in the Fortnite lobby, and the process will repeat itself.
Step 5: That's are all that are required of you. With this update, you will be able to join other players in games and battle for a Victory Royale. There are, however, a few crucial constraints that you should be aware of.
Tips for Playing in Split-Screen
Despite the fact that it's entertaining to participate in some couch co-op, you won't want to ignore the possible drawbacks. The most significant — and most visible — disadvantage is that it will reduce the size of your screen by half. Because you'll be relying largely on your partner to inform you of what they're seeing, collaboration and communication are essential in this situation. The split-screen option will only display feeds in horizontal orientations, and you will not be able to convert back to vertical mode after you have selected it. There's nothing wrong with this, but if you like to operate your co-op vertically, you may have to make some adjustments. Split-screen mode can be a lot of fun as long as you keep these disadvantages in mind. It's also a terrific way to introduce your friends to the Fortnite craze.
Video
FAQs
Can you play Fortnite split-screen as a guest?
In order to play with two controllers, you'll need two distinct Fortnite accounts, neither of which can be guest accounts, as explained below. Split Screen will not allow you to use guest accounts. If one of you does not already have an Epic Games account, create one right away.
How do you split the screen on Xbox one?
Check to see that the second controller is properly attached to the console and that it is operational. Once the connection has been established, the first player will need to invite the second player to choose their account from the list. Once they have logged into their account, the second player will appear in the lobby, and split-screen will be activated immediately when you begin a game with them.