How to Play Valorant With a Controller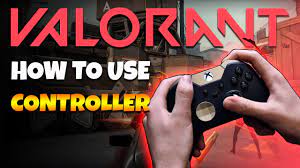 The PC version of Valorant is one of the games that has seen the highest number of downloads over the past few years. The game's distinct character-based powers and tactical shooter features contributed to its meteoric rise in popularity among fans of first-person shooters. There has been no word about whether or not a console version of the game would be made available in the near future, however the PC version of the game is still getting a lot of attention and support. In light of this, if you play video games on a console and would like to enjoy Valorant on a personal computer, you can utilize controller mapping software that is currently available to overlap the buttons on a standard keyboard.
As promised, here is a comprehensive walkthrough for using a controller while playing Valorant.
Read Also: How to Change Your Name in Valorant
How to Play Valorant With a Controller
Downloading Third-Party Application For Valorant Controller Support
You have the option to download and use whichever third-party controller mapping application best suits your needs. On the other hand, we will be use the REWASD programme throughout this instruction. Therefore, if you want to follow along with us, we suggest that you download and install the software.
Mapping Controls Using Rewasd
Following the completion of the software installation, you will be able to map the necessary action buttons onto your controller. To accomplish this, please follow the instructions that are listed below.
Launch the REWASD software, and look for the gamepad or controller that you have attached to your computer.
If the programme does not display your controller, select it by clicking on the three horizontal stripes that are located on the right side of the screen.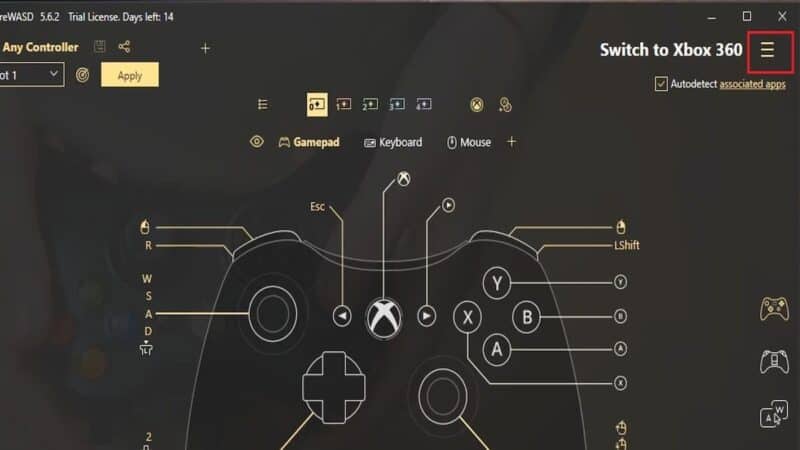 Return to the main menu after making your selection from the drop-down list of available controllers.
Now, begin assigning functions to the buttons in accordance with your preferences.
Best Controller Settings For Valorant
All the prescribed bindings are made in reference to the XBOX Controllers.
Plant Spike: Y
Crouch: B
Reload: X
ADS: Right Analog Stick
Primary Ability: D-Pad Up
Secondary Ability: D-Pad Right
Tertiary Ability: D-Pad Down
Ultimate Ability: D-Pad Left
Character Movement: Left Analog Stick
Shoot: Right Trigger
Walk: Left Trigger
Only the buttons that are required to play the game are enabled by the settings that have been presented above. Other buttons, such as those used to display the map, communicate with teammates, and so on, can be mapped to suit your preferences. After you've finished mapping, all that's left to do is launch Valorant and begin using your controller.
Is It Legal To Use A Controller In Valorant?
Riot Games has not yet published any specific information regarding the use of a controller in Valorant, so this section of the article is left blank. Therefore, it totally depends on the strategy that will work best for you in terms of ease of use and aesthetic appeal. On the other hand, you shouldn't use any controller mapping application that you can't rely on 100 percent; you should stay away from those.
Video