How to Put an Apple Music Song on Repeat on Your iPhone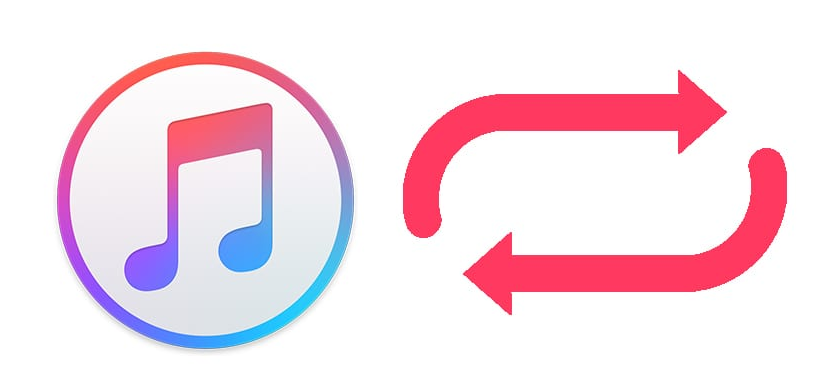 Apple Music is a music streaming service that gives users access to millions of songs through the Internet. It's available on Apple devices. Although though listening to music on an iPhone is a very popular pastime, the ability to replay a song in Apple Music can be difficult to locate. When playing a single song, you have to make sure the repeat button is turned on (the repeat button has two modes). In its normal mode, it will play through the full queue; however, when it shows a "1," it will just play through the currently selected song. This article will teach you how to set a song from your Apple Music library to play continuously on your iPhone. So let's get started:
Read Also: How to Create your Profile on Apple Music
How to Put an Apple Music Song on Repeat on Your iPhone
1. Begin by launching the Music app on your device, and from the library, select a song to play.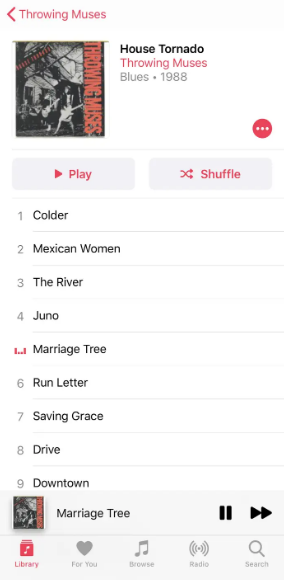 2. Choose a song by touching the song bar at the bottom of the screen to make your selection. This should bring up the Now Playing screen, which shows the music that is now being played as well as the songs that are next up in the queue.
3. Press and hold the Repeat button until a one appears in the space above it and the button lights up. Unless you explicitly stop the song from playing, it will continue to play in a loop that never ends.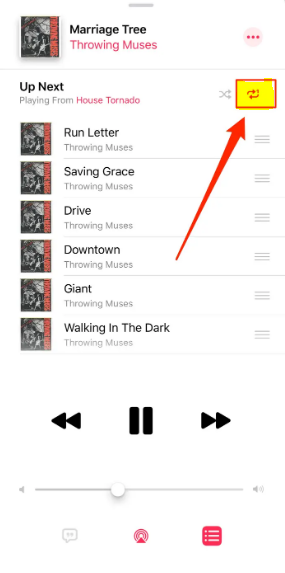 FAQs
Which button is repeat on Apple Music?
Double-clicking the repeat button, which is located to the right of the play and stop buttons, will cause the currently playing music to be played again. Users of Apple Music can replay a select song or their whole queue on iOS, Android, macOS, and the web.
Why isn't my Apple Music replay working?
If you are still having trouble finding Replay, check to see if the option to Utilize Listening History is enabled across all of your devices: If you're using an iPhone or an iPad: Go to the Settings menu, select Music, and then toggle the Use Listening History switch. On your Mac: To use your listening history, open the Settings menu in the Apple Music app, navigate to the General page, and then select Use Listening History.
What does infinity symbol mean Apple Music?
The button for autoplay
This is the button that allows you to toggle the Autoplay feature on or off. Check out the "Let Autoplay pick what plays next" section in the following article for further information: Add music to your queue so it will automatically play the next time you use your iPhone, iPad, or iPod touch – Apple Help.
How often does Apple Music replay?
Nevertheless, if Apple Music is to be believed, the Replay feature only gets updated once a week, so you shouldn't expect your results to be displayed immediately after each stream.
Is Spotify better than Apple Music?
Apple Music Does Not Compare to the Offerings Made Available by Spotify.
If you want to listen to music in Dolby Atmos or Lossless audio quality, or if you have a lot of local files in your library, Apple Music is still the better option for you. Spotify wins in most categories, but if you want to listen to music in Dolby Atmos or Lossless audio quality, Apple Music wins.
Is Apple Music now free?
There are certain "free" options that are only available for a limited time and a free trial period to check out Apple Music, but if you continue to use the service for an extended period of time, you will be required to pay for it. Everyone who registers up for the service will be required to pay a recurring monthly fee in order to make use of it.