How To Record Netflix Using obs Studio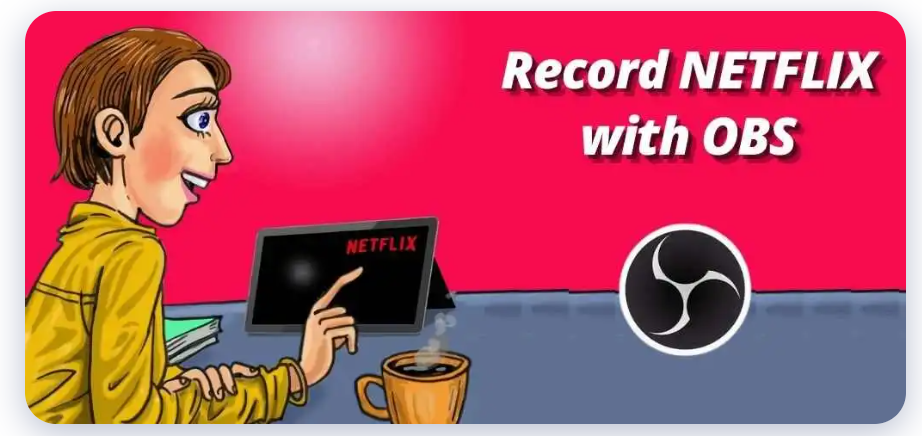 Netflix is widely regarded as one of the most reliable and high-quality suppliers of streaming services for watching television shows and movies. On the other hand, it does not offer any tools that allow users to download movies to view offline later or to share with others. In this tutorial, I'll show you how to record Netflix shows and movies using OBS on a Windows or Mac computer.
Now, you could be thinking about a lot of things, such as how to record Netflix without getting a black screen while using OBS and whether or not it's against the law to screen record Netflix.
OBS Studio enables you to effortlessly capture and record any streaming service, including Netflix, Amazon Prime Instant Video, and any other service. I will explain how to do this below.
What's the reason to Record on Netflix?
These days, more and more people are getting their entertainment through streaming services like Netflix.
You can now watch all of the movies and television episodes that you want to watch on Netflix without having to pay for cable or satellite television since all you need to do is sign up for a Netflix subscription.
We often like downloading our favourite movies and television series onto our computers so that we can view them at a later time, even when we are not connected to the internet, or we can even cast them onto our televisions.
Because Netflix does not let you to download or transfer video streams to your computer, you are here because you want to know how to record Netflix so that you may store the video on your computer. The issue is that Netflix does not enable you to do any of those things.
How to Record Netflix using OBS
These days, the vast majority of Netflix video recording is done using web browsers like Google Chrome and Microsoft Edge. Once the recording is complete, customers discover a blank screen with just the audio from the movie.
Both the Chrome browser, which is owned by Google, and the Edge browser, which is owned by Microsoft, comply with the restrictions of Netflix and do not let you to record Netflix films using OBS.
Read Also: How To See Who Doesn't Follow You Back on Instagram
In this section, we will demonstrate how to record videos from Netflix using the Mozilla Firefox browser.
You may get OBS studio by downloading it and installing it on your computer.
Launch the OBS programme, then choose Display capture by clicking on the plus sign in the box of sources located in the lower left corner of the screen.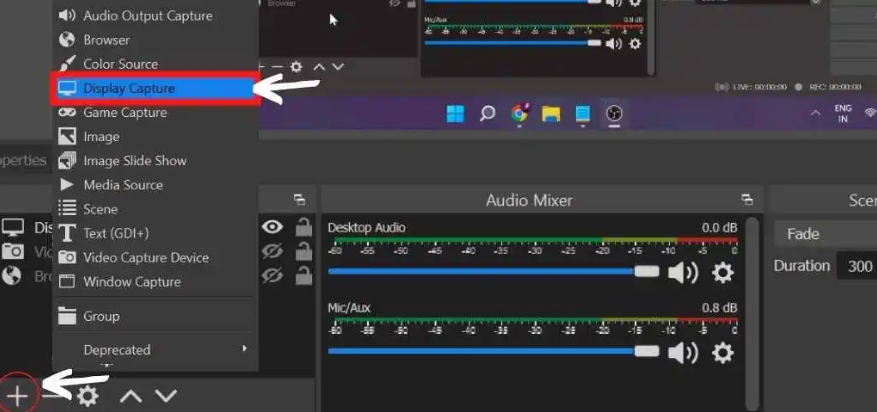 Clicking OK and OK a second time will complete the configuration. The installation of OBS is now finished, and it will begin recording the screen of your computer.
Begin by opening the browser Mozilla Firefox, then go over to Netflix. Please sign in with the account you have.
Select the movie you wish to record, and then start playing it. When you start playing the video, open OBS and click the record button located in the bottom right corner of the screen.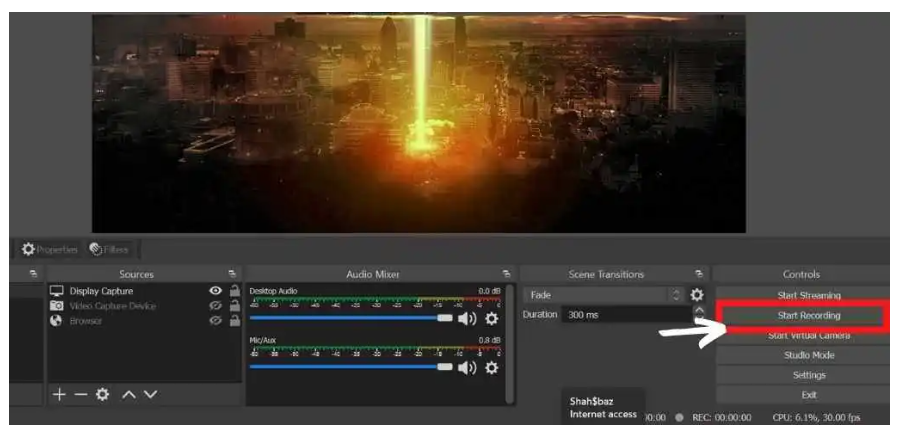 When the movie has completed, cancel the recording in OBS, and then go to the OBS saved recording folder to locate the programmes or movies that you have recorded.
FAQ's
Can't OBS record Netflix?
It's possible that you don't have display capture enabled from the OBS source.
Using a different browser, such as Mozilla firefox, or disabling hardware acceleration in Chrome, should fix any recording issues that result in a black screen when playing back the recorded video.
Please tell me how to take a screenshot of my Netflix screen.
OBS studio is the greatest option for PC users who wish to record your Netflix screen without risking their computer. You may also capture your Netflix screen using other programmes like EaseUS.
Is it illegal to screen-record Netflix?
For legal reasons, streaming providers do not enable you to record their episodes and movies. Recording episodes from Netflix or other streaming services like Hulu is a convenient way to save them for later viewing.