How to Recover Combat Cache in Fortnite (Chapter 4 Season 2)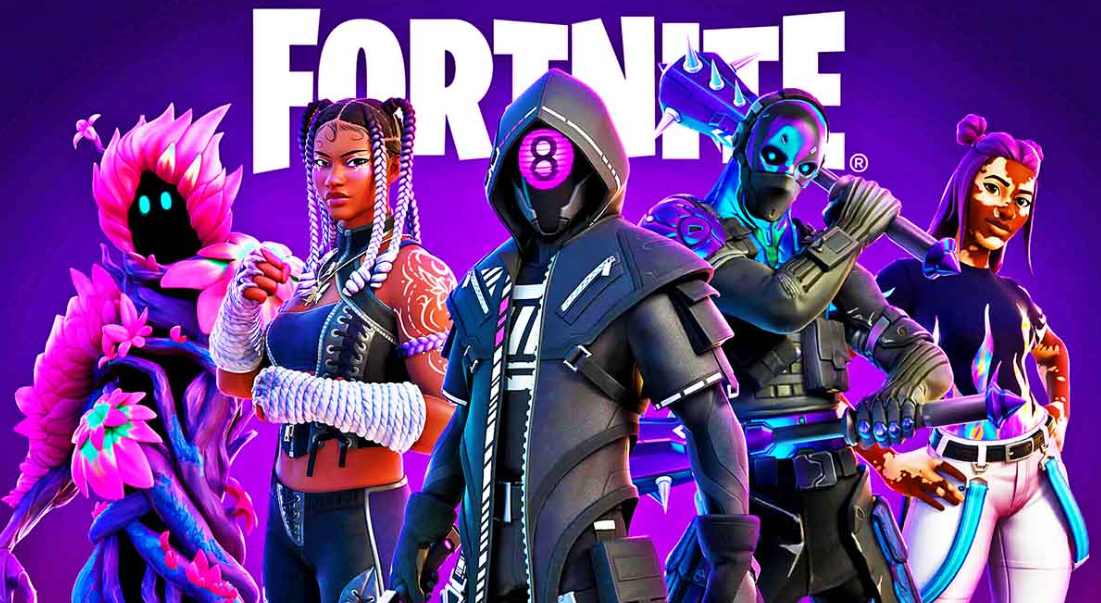 It was at the beginning of Chapter 4 of Season 2 that Fortnite's Combat Caches were first made available to players. However, the game did not specifically encourage you to recover a Combat Cache until the third week of the season when you participated in a weekly season quest. Even without the incentive of thousands of Experience Points for completing the quest, it is highly recommended that you retrieve Combat Caches whenever you have the opportunity to do so, particularly if one spawns in close proximity to you. This article will walk you through the steps necessary to retrieve the combat cache in Fortnite Season 2, Chapter 4. So let's get started:
Read Also: How to Get the New Mythic in Fortnite (Chapter 4 Season 1)
How to Recover Combat Cache in Fortnite (Chapter 4 Season 2)
On the Fortnite map, there are no predetermined spots where Combat Caches will always be found. In point of fact, there won't be any Combat Caches anywhere on the map at the beginning of each and every match. On the other hand, the third new Storm Circle won't show up until after a match has already been going on for about 8 minutes. When the third Storm Circle appears on the screen, a few seconds later, you might hear a "boom" sound, and then a marker will appear on the screen. This marker displays a picture of a Combat Cache on its surface, and it provides directions to the location of the Combat Cache. A vertical shaft of light that stretches all the way up to the heavens will also point in the direction of the Combat Cache when it is located.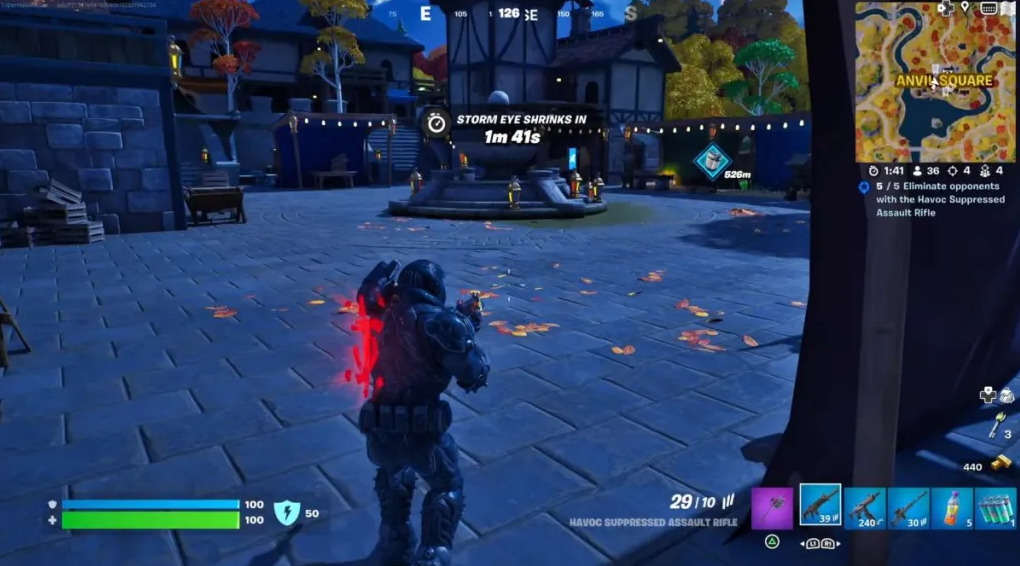 The rarity of the loot contained within the Combat Cache can be deduced from the hue of the beam of light that is emanating from it. At the outset, it will always be golden, which denotes the presence of legendary loot. But as time passes, the color will change, and the treasures contained within will become less scarce. Because of this, it is essential to make it to a Combat Cache as soon as it becomes visible, if at all possible. If you have the means, purchase a vehicle. In any other case, you should run as fast as you can while maintaining your stamina with Slap Juice, if you have any.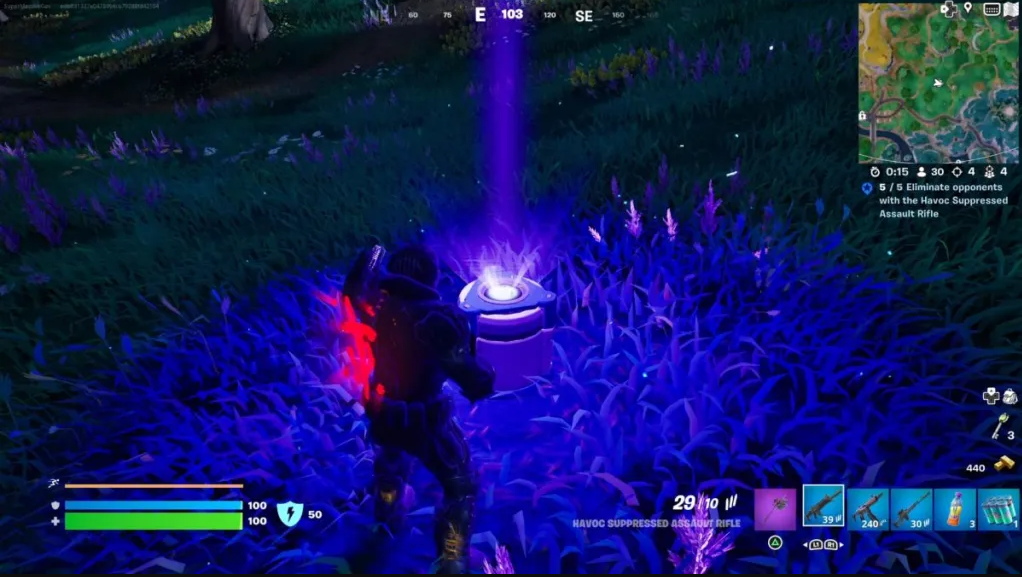 When you get to the Combat Cache, you'll need to get right up close to it and press the interact button in order to retrieve it. However, there is still some time before it can be accessed. You will have to wait for it to open, which will take fifty seconds, so make sure to stick close by and keep an eye on the area around you for other players who may try to steal your loot. When the countdown timer reaches zero, the Combat Cache will open, releasing a variety of fantastic items as loot.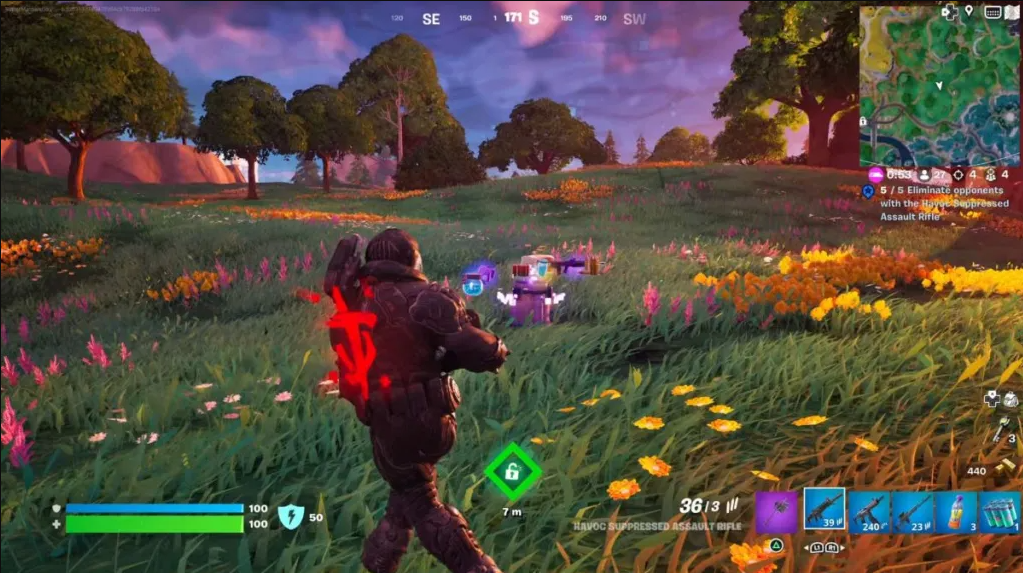 It is recommended that you stock up on weapons and healing items before you visit the Combat Cache because you will have to wait for it to open for a total of fifty seconds. This will allow you to be better prepared for any attacks that may come from the opposing team. It is in your best interest to make a beeline for the Combat Cache as soon as it appears on the map. The value of the loot will decrease with the passage of time, which will be indicated by the color of the beam of light changing as time passes.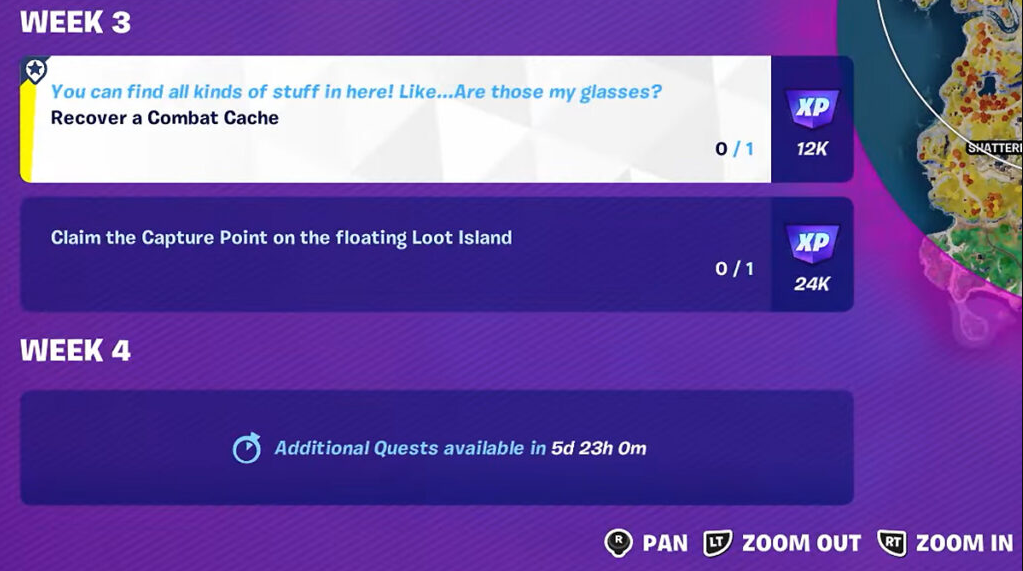 You only need to locate and recover a single Combat Cache in order to finish the Fortnite Chapter 4 Season 2 Week 3 Quest. The Combat Cache can be found anywhere on the map. After you have completed this task, you will receive 12,000 experience points as a reward for your hard work.
FAQs
What is a combat cache in fortnite?
Fortnite is a popular battle royale game that gives players the opportunity to explore a digital world that is constantly being updated. You will come across Combat Caches, which are similar to loot caches in that they contain valuable items like weapons and ammunition, while you are playing the game.
Why does it say to be continued on fortnite?
Following the events of The Devourer of Worlds, Operation: Sky Fire, and Collision, the game entered a series of unplayable periods known collectively as To Be Continued. In the game Fortnite: Battle Royale, the mini-event known as To Be Continued… took place immediately after the main event known as Collision. It was a period of server downtime that was completely unplayable.
Will Fortnite finish?
The Fortnite Battle Pass screen indicates that the conclusion of Chapter 4 of Season 2 will take place on June 2, 2023. This is based on what is displayed on the screen for the Battle Pass in the game at the moment. It is possible that the date will move forward by a few days, but we won't know for sure until we get closer to the end of the season. At this point, it seems safe to put money on the beginning of June.
How do I return Fortnite skin?
After launching Fortnite, head to the Settings Menu and select "Support & Refunds" from there. Next, select "Return or Cancel Purchase" from the drop-down menu. You can search for the item you want to return and then select it from the list once you've found it. After that, select the option to "Use Return Ticket."
How do I sell my Fortnite account?
Swappa is the most convenient and risk-free way to sell your Fortnite items online and receive payment in a hurry. Swappa enables users to engage in direct commerce with one another, resulting in increased revenue for sellers and cost savings for buyers. You won't have to wait for your money because you'll get paid as soon as your Fortnite item sells.