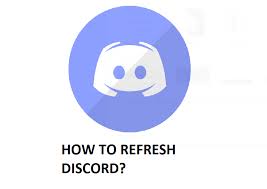 It is a famous online phone call programme that allows you to voice chat with all of your pals at the same time. Using this application when playing online games is a really convenient feature.
The majority of Discord's services are entirely free to use as well. The ability to establish and modify your own servers is granted to you and your friends. Another advantage of Discord is that you can establish many channels where all of your friends may join and communicate with one another. Aside from that, Discord offers a plethora of additional features that are quite useful when playing online games. You may build channels for a certain game in which only users who are currently playing that game can participate.
Read Also: How To Turn Off Discord Overlay
When do I Need to Refresh Discord?
Discord is a communication tool that was initially launched on May 13, 2015, for Microsoft Windows, macOS, Android, iOS, iPadOS, Linux, and web browsers. It is now available for download through the Discord website. Users may communicate with their friends and team members via audio, video, and text messages with this software. It is highly popular among those who enjoy playing video games.
Users may, however, experience difficulties when interacting with the Discord client. Some of these need extensive troubleshooting, but some of the more frequent ones may be resolved by just reloading the application. Here are some of the most common issues that consumers encounter:
A channel on their server stalls and the microphone stops working all of a sudden.
Neither your friend's nor your own status is immediately updated.
You get messages from a buddy via Discord, but you are unable to respond to them.
To resolve any of the issues stated above, simply refreshing Discord should be enough to resolve the issue at hand. You might be wondering how to reload the Discord application. Don't be concerned. Here are three options to try, and you may pick the one that appeals to you the most.
Method 1: Refresh Discord via the Keyboard Shortcut
Using the Discord refresh hotkey on a computer is the easiest way to refresh Discord on the computer. If your Discord programme freezes or you face other issues, try hitting the Discord refresh hotkey Ctrl + R to force the application to restart completely.
Following that, the Discord software will display a dark screen for a few seconds before displaying a tip for utilizing Discord, as shown in the following image. Just be patient till the Discord app starts working properly again.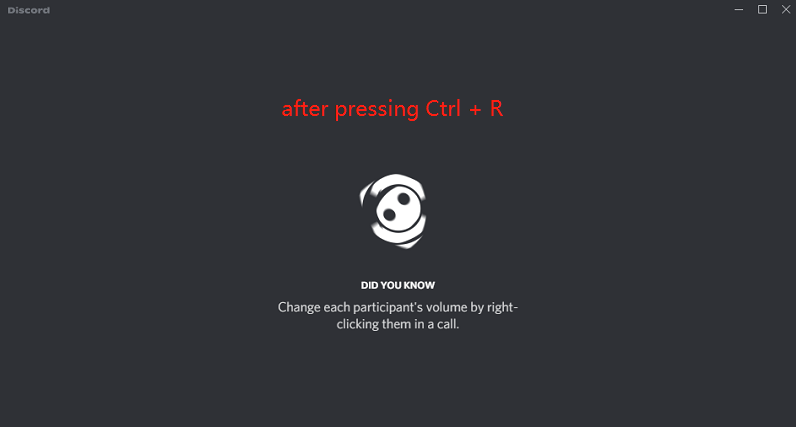 You might try dragging the screen up from the bottom of your mobile device to refresh Discord channels and messages. I hope this might assist you in resolving the issue you are experiencing.
Method 2: Refresh Discord by Restarting the App
It is also possible to refresh Discord by deleting its cache files and relaunching the client. You may learn how to restart Discord by following the steps outlined below:
Step 1: Discord should be exited in the first step.
Step 2: To access the Windows Search function, press the Win key and the S key simultaneously. Then, in the search field, type percent appdata percent and then click on the File Folder option that appears in the search results. This will access the folder that keeps the files that are generated when you are using the applications on your phone or tablet.
Step 3: Navigate to the Discord folder and double-click on it. Then remove anything that is included within the Discord directory. By the way, you may select all things by pressing the Ctrl + A keyboard shortcut.
Step 4: In order to restart Discord, you must first launch the Discord client and check in using your Discord account.
Method 3: Use a Web Browser
Alternatively, you may access the Discord service using a web browser rather than through the Discord software itself.
All you have to do is search for Discord on the internet and then go to its official website. Log into your Discord account and the Discord items will be refreshed as a result of your login. You may also use the Discord refresh hotkey Ctrl + R to reload Discord if you are accessing it through a web browser if you are having trouble.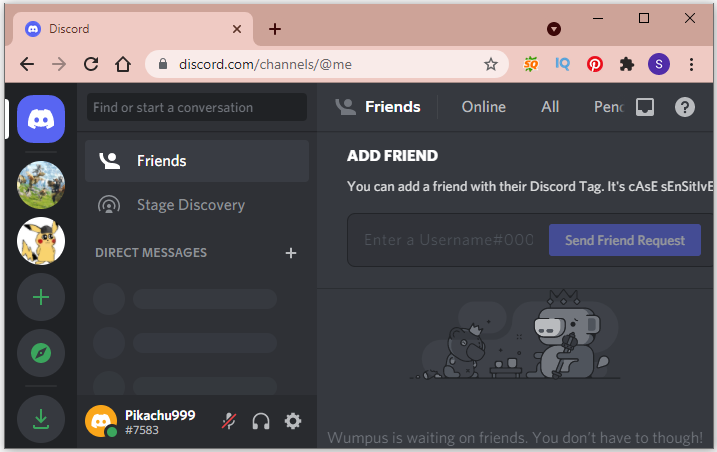 There are three different techniques for refreshing the Discord client. Which one do you think is the best? It is now your chance to put your skills to the test.
Video