How to Remove Find my iphone Activation Lock without Previous Owner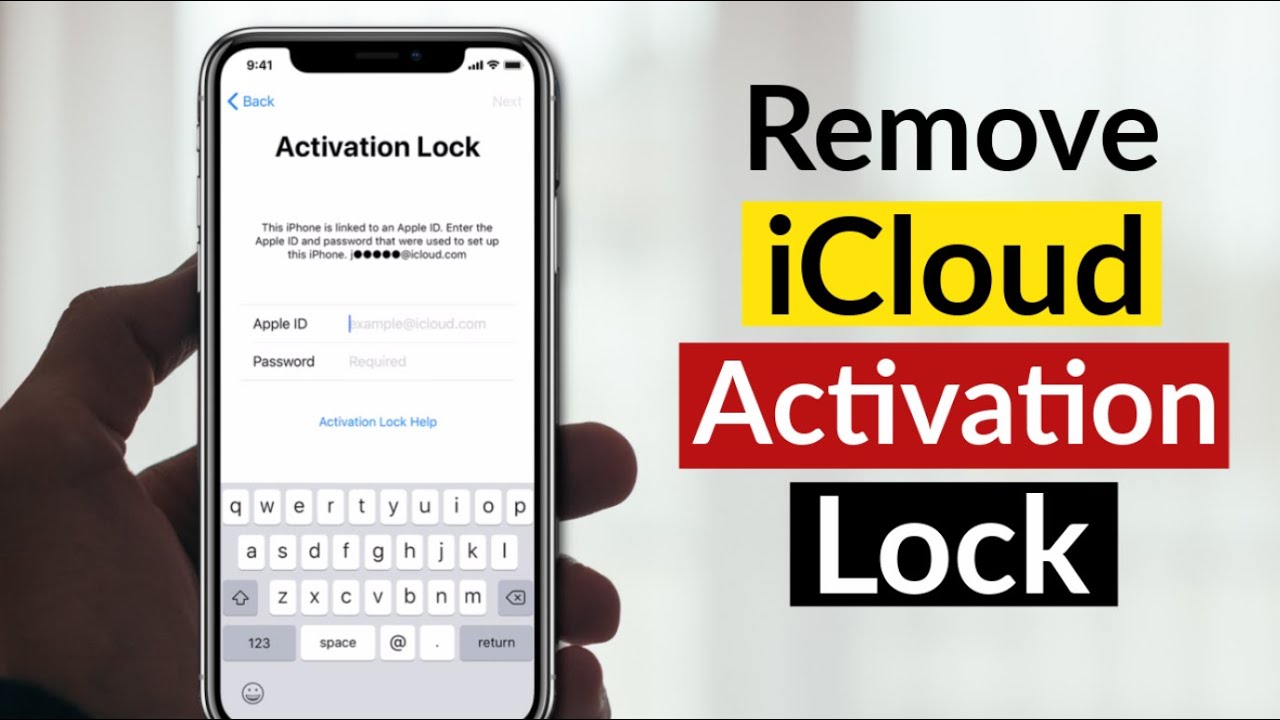 If you buy an old or without the previous owner's Iphone, there is a chance that it has an iCloud activation lock. This means that no one can use the device until the previous owner sign in and removes the iCloud activation lock. If you do not know the person who owned your iPhone before you, then you need to find out how to get rid of the activation lock.
This article is about how to remove activation lock from a gadget. We'll also show you another way of getting rid of the activation lock and answer any questions you have.
What is Activation Lock? A Simple Look
Activation Lock is a security feature on Apple's Find My [device]. It automatically turns on when you try to use the app. Activation locks help keep your phone safe and makes sure no one can start up it once you take it away from them. Activation Lock is a part of the Find My app. Find My has different features than Activation Lock. If your phone is stolen, the thief will not be able to turn off the Activation Lock when they find it.
Pros of Turning on Activation Lock
If your gadget is covered by AppleCare+ Theft and Loss bundle, you're needed to need to Find My Device empowered on your iPhone, iPad, or iPod contact at the time it was lost or taken.
You can have the option to follow the actual area of your gadget, make the gadget play a sound or actuate Lost Mode through Find My iPhone.
You can reset your iPhone secret phrase through iCloud if the activation lock is turned on.
How to Remove Activation Lock without Previous Owner?
If your gadget is not activated, then it means that someone else's iCloud account has been connected to the device. You need to tell the person that is connected to the device that they need to take their password off of it. If your phone is locked, you need to give the person who has the key an iCloud account. They need this so they can get into your phone.
Luckily, we'll show you un-official ways of bypassing Find My iPhone activation lock screen without previous owners secret key.
Method 1: Professional iPhone Activation Lock Removal Software (iOS 15 Included)
If you want to unlock your phone, there is a way. WooTechy's iSalvor device can remove the activation lock screen on iPhone, iPad, and iPod touch without knowing the secret phrase. You can use it if you buy an iCloud locked iPhone. This device will help you reactivate your iPhone even if you forget the iCloud username or secret word.
Great Features of iSalvor Bypass Tool
Remove activation lock screen without previous owner's passwords in a flash.
Effectively access your iOS gadget utilizing any Apple ID subsequent to unlocking.
Dispose of the odds of the previous owner following your gadget.
Your gadget will not be eradicated or blocked by the previous owner's iCloud account.
Backing iPhone 5S to iPhone X running iOS 12.3 and later forms, including iOS 15.
Watch a Video Turtoial to Learn How to Remove Activation Lock without Previous Owner's Password First.
Here are additionally the basic teps to Remove Find my iphone Activation Lock without Previous Owner.
Stage 1. Get, introduce, and dispatch iSalvor programming on your PC. Snap the "Start" button to begin.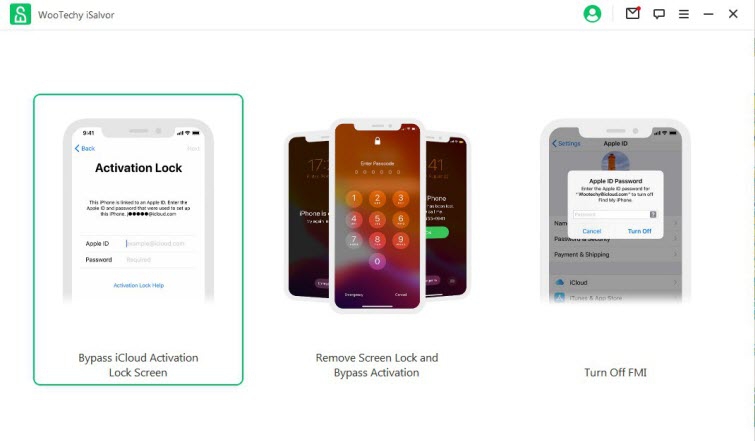 Stage 2. Interface your iPhone PC framework utilizing a lightning link.
Stage 3. Presently, you want to escape your iOS gadget to proceed. Snap the connection for an escape answer for the Windows form. Adhere to the onscreen guidelines to escape your gadget in case you are utilizing a Mac.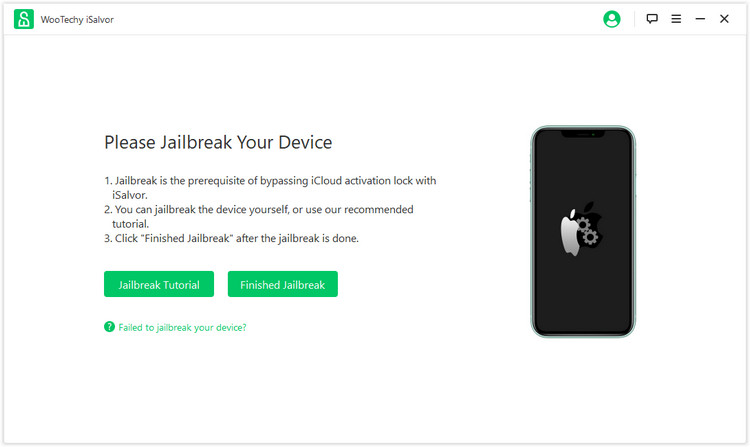 Stage 4. Affirm the on-screen data and lick "Start Bypass" to begin eliminating activation lock screen without previous owner on your gadget.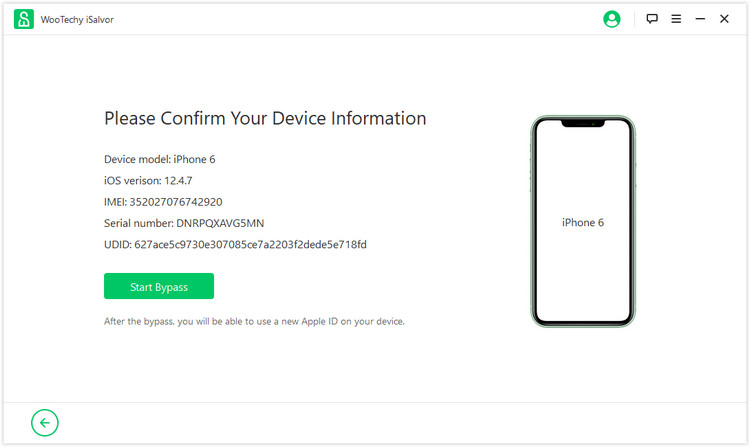 When you click the "Start Bypass" button, iSalvor will begin bypassing the Apple activation lock on your gadget.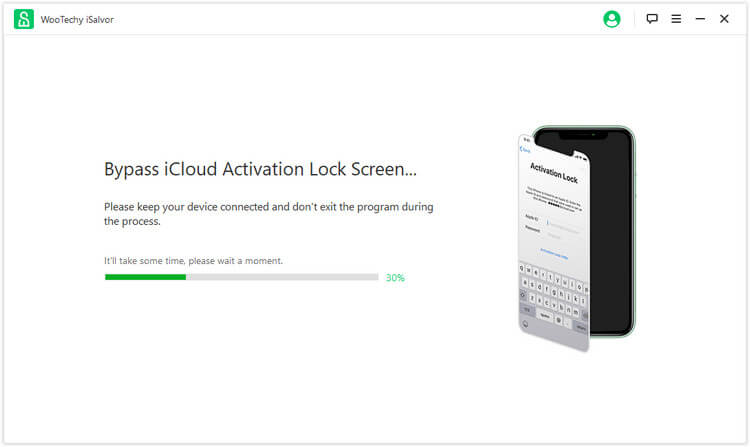 Stage 5. Eventually, the product will show "Effectively Bypassed". Then, at that point, click "Done" to leave the page.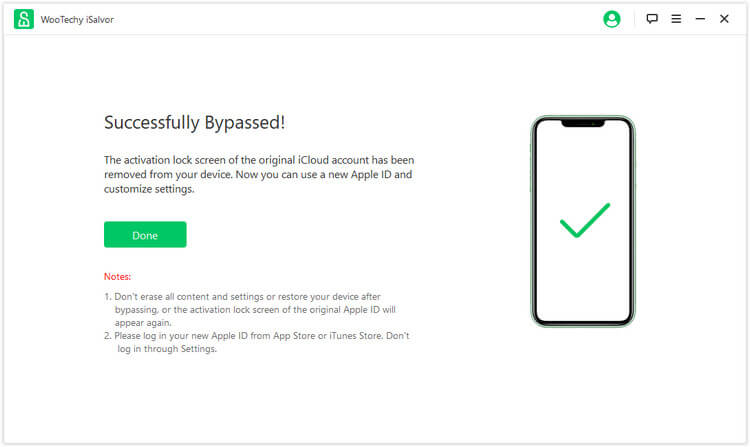 Method 2: Online Activation Lock Removal Services
Some internet based administrations guarantee to remove activation lock like iCloudin, Bypass iCloud Activation DNS, Appleiphoneunlock.uk Remove Find my iphone Activation Lock without Previous Owner… adjoin a couple of you will see online today. We should now examine a portion of these internet based administrations and a couple of cons and geniuses of utilizing them. How about we take the internet based help IMEIUnlockSIM for a model.
This is an internet based help that offers iCloud unlocking administrations for a $18.95 expense. The iCloud unlock conveyance time is 5 to 10 days, and the assistance has some great surveys on the web.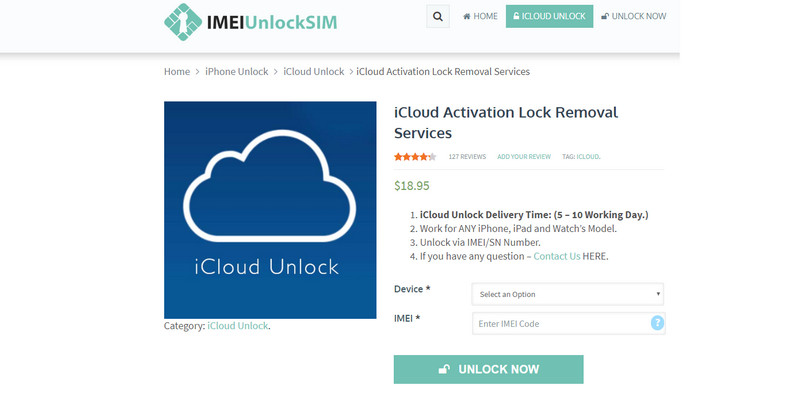 Pros:
It deals with iPhone activation lock expulsion.
It has some great audits on the web.
Cons:
It conveys as a guarantee however doesn't chip away at ongoing iPhones and iPads.
It consumes a large chunk of the day to unlock iCloud, typically 5-10 days.
Method 3: A Loophole: DNS Bypass
iCloud DNS Bypass is one more acceptable technique for unlocking activation locked iPhone or iPad. This arrangement is even more a manual cycle as you'll be simply the one doing everything except the procedure isn't hard for a tech master.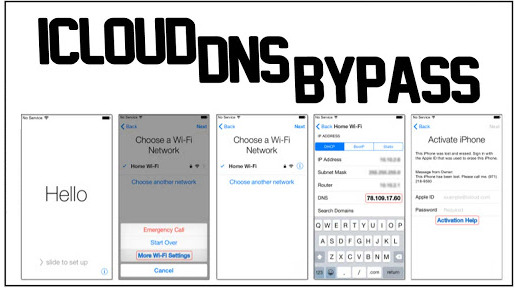 Pros:
iCloud DNS Bypass can be physically worked from your Wi-Fi settings.
It offers you great highlights and elements of your iPhone.
Cons:
The assistance may not unlock your iOS gadget.
It's difficult for non-specialized customers to work.
The strategy is anything but a super durable unlock. The activation lock will return subsequent to restarting.
Method 4: The Official Approach – Apple Support
You can contact Apple Support to wind down Activation Lock without previous owner from your iPhone or iPad if you have proof of ownership of the gadget.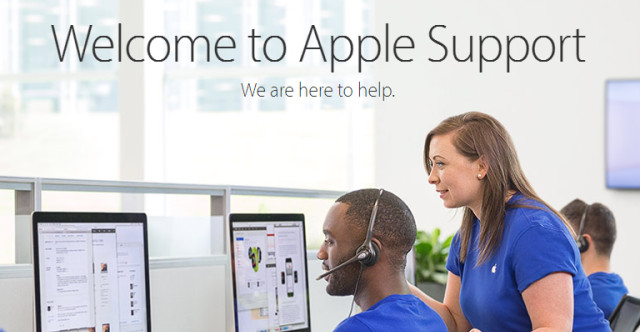 You can call Apple support by telephone and give the accompanying subtleties.
Apple AppleCare understanding number.
Your gadget chronic number.
Your telephone receipt.
Pros:
It's a simple and costless assistance.
If you have the subtleties they need, your gadget activation lock will be removed without any capacity limits.
Cons:
Apple Support doesn't cover iPhone bought from used sellers.
Regardless of whether you give everything about, is as yet dependent upon Apple Support's circumspection to unlock your gadget.