How to Remove the Password from Your iPad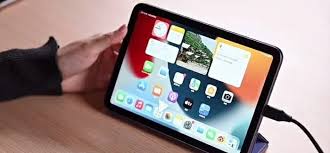 Are you getting sick of having to enter your lengthy passcode every single time you unlock your iPad? If you frequently use your iPad outside of your own house, whether it be in a busy office, a college classroom, or basically anywhere else, you should probably just have the passcode enabled. This is especially true if your iPad is in a public area.
Any anyone who uses your iPad once it has been unlocked has the potential to access your bank, credit, or PayPal account; send emails, SMS, or social media messages posing as you; steal papers and files; and generally make life more difficult for you. If, on the other hand, your iPad is always secure at home or tucked away in a bag on your person (or kept in a safe or secured by an armed guard and so on), then you may go ahead and delete the iPad passcode in order to save some time for yourself.
Read Also: How to Send Invisible Ink Messages from iPhone and iPad
How to Remove the Password from Your iPad
1. Open the Settings application and touch "Touch ID & Passcode."

2. Enter your passcode to access this restricted menu.
3. Tap "Turn Off Passcode."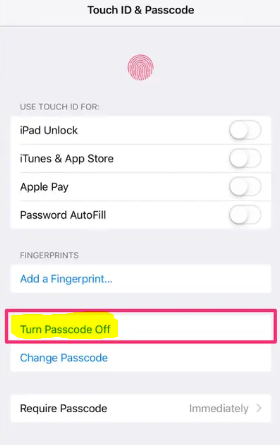 4. Tap "Turn Off" to confirm the action.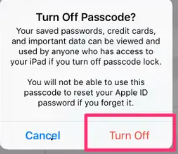 Take note of the warning Apple offers with this action, which states that any Apple Pay cards you have set up will be erased and you cannot use your passcode to restore your Apple ID password if you forget it.
FAQs
Why can't I disable the passcode on my iPad?
If it does not work, open the iPad's Settings app and select General. Then search for the phrase "Passcode Lock." Tap the button to disable it. You must also ensure that the Simple Passcode is disabled.
How many times can you try to unlock an iPad?
Newer software locks you out after 10 unsuccessful attempts and does not continue to run up the clock, despite the fact that you are still locked out. If you've been routinely backing up your iPad, you will not lose any data if this occurs.
Can you unlock an iPad If you forgot the password?
If, after another attempt, you find that you still cannot recall your passcode, you will need to use a computer to put your iPad into recovery mode. This procedure will clear all of your data and settings, including your passcode, allowing you to re-configure your iPad after it has been reset. After you have completely formatted your iPad, you will be able to retrieve all of your information and settings from your backup.
How do I fix my iPad is disabled for 23 million minutes?
In conclusion, if your iOS device tells you that in order to open it, you have to wait for 24 or 25 million minutes, please refrain from breaking it by throwing it against the wall. The device's internal clock was easily reset to the Unix Epoch time standard. To resolve the issue, either place a genuine SIM card into your device's slot or enter Recovery Mode manually.
What happens when your iPad is disabled for 60 minutes?
This gives you the ability to change your passcode and resynchronize the data from the device (or restore from a backup). You will be able to unlock the device for usage and remove the passcode if you restore it on a new computer that was never synced with the device; but, your data will not be present.