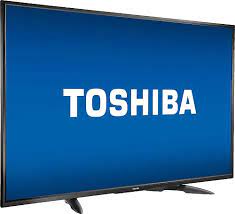 You might decide that it's time to reset your Toshiba television at some point. If you're having problems with the product's quality or any kind of fault, it's possible that doing so will help. The following is some information that will walk you through the process of doing a quick reset on your Toshiba television system.
There are two different approaches that you can take in order to execute a soft reset on your Toshiba television. You can switch off the television by pressing the power button with the remote control that came with it. After about a quarter of a minute has passed, hit the power button on your remote once more, and then wait for the television to restart.
The second method for resetting your Toshiba is to remove its power supply completely from the wall outlet. After unplugging the television for a minute and a half, reconnect it to the outlet, and then turn it back on. It's possible that resetting your device using this approach will fix the issue. You need to execute a factory reset on your television if you suspect it has problems that are more complex. If you perform a factory reset on your television, it will go back to the settings that it had when you first bought it from the manufacturer.
Read Also: How to Connect Vizio TV to Wifi Without Remote
How to Reset Toshiba TV to Factory Settings
If you plan on selling your Toshiba TV to someone else, the likelihood is that you will need to perform a complete factory reset on it first. If you would prefer to start anew with the configuration the way it was when you originally got the TV, you may also want to consider performing a factory reset. This may be done by following the on-screen instructions. During this procedure, any and all of your personal data as well as any data you have stored will be deleted.
To do a factory reset on your Toshiba television, you will need to find the Menu button on the remote control and push it. After that, the icon for changing settings will appear in the top right-hand corner of your screen. You will need to locate that icon and choose it when you get there.
After that, a menu titled Storage & Reset will appear before you. After that, you will need to scroll down until you find "Factory Data Reset," and then click on that. You will receive a warning from the system before you delete all of your personal data and applications that you have downloaded. You have the option to delete everything if you are fine with what will happen if you do so. Your television will finish the process of resetting itself, at which point it will function just as if it were purchased brand new.
Video
How to Reset Toshiba TV Remote
It's possible that the remote control you're using for your Toshiba has to be reset in order for it to function properly. It's possible that you're right. Because faulty batteries can be the source of a wide variety of problems, you should probably start by trying to replace them. If changing the batteries in the remote control does not solve the problem, you can move on to the next step and reset the device.
You have a lot of options available to you when it comes to resetting the Toshiba remote control on your television. To begin, flip your Toshiba remote control over and access the back panel. Remove one of the remote's batteries. Turn off the television by first unplugging it from the wall socket and then waiting a minute and a half.
After the initial screen appears on the television, you should reconnect the power supply to the television and then replace the batteries in the remote control. Check to see whether the functionality of your remote has improved.
How to Reset Toshiba TV Without Remote
You may need to reset your Toshiba TV at some point, but you may have lost your remote. You need not be concerned, since there is a solution available. With a Fire TV and a smartphone nearby, it's a breeze to get the job done. You don't even need a smartphone to accomplish this. Look for a power button on your Toshiba television to reset it without a remote. On Fire models, the power button is on the left-hand side. For other models, it may be on the other side.
To begin, remove the TV's plug from the wall outlet. On your Toshiba TV, press and hold the power button for a few seconds, and then release. As you continue to hold down the power button, plug the television back in for a few seconds and then reconnect it to the outlet. Once you see the Toshiba logo on the television, you can release go.
There is an option to wipe data/factory reset the system in the recovery menu, after which you will be redirected. Tap the power button on the television until it reaches that menu option and then select it. You'll need to press and hold the power button once the choice is highlighted.
Next, you'll see a warning that you'll be erasing all of your data. If you want to completely erase your hard drive, you'll be prompted to say "yes." Press and hold the power button while scrolling down to "yes." Your phone or tablet will automatically reset to factory defaults. Two minutes should be enough time for the procedure. A new pairing of the remote control and the gadget is required after that.
Video