How to Save an Entire Text Conversation on An iPhone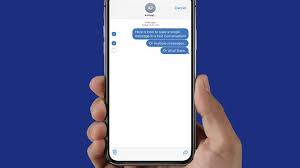 It comes as a bit of a surprise, to be honest, that it is not simpler to export and store complete text message conversations on an iPhone, or at the very least, significant chunks of a chat. However, if you use a simple workaround, it is possible to save whole text conversations that you have while using your iPhone. You can then send them to yourself as an iMessage or even email them to yourself. This is the proper way to accomplish things.
Read Also: How to Add a Spotify Widget to an iPhone or iPad
How to Save an Entire Text Conversation on An iPhone
1. Start the text exchange whose history you wish to store and keep your finger pressed down on one of the messages in the thread as you scroll through the conversation.
2. When the "More…" option appears, tap it, and then tap the circle that is situated to the left of each image and piece of text that you desire to store. This will save them to your device.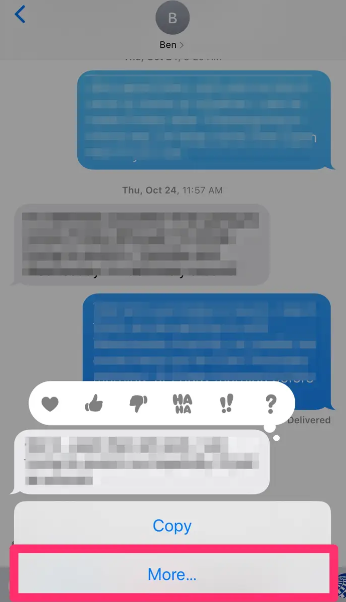 3. Swipe up from the bottom of the screen to access the curved arrow, then enter the phone number or email address of the person to whom you want to send the text chat by tapping on the curved arrow.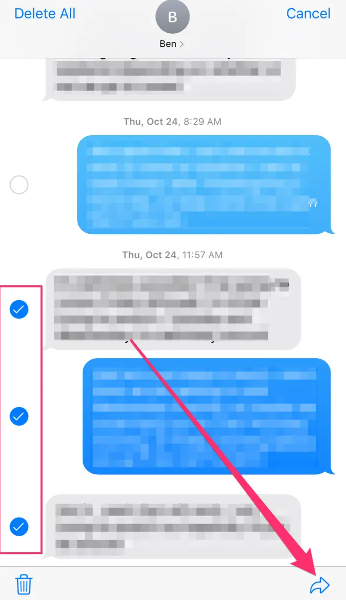 4. You may also keep your finger pushed down on the new text message, and then hit the "Copy" button to copy it. This will allow you to paste it anyplace else on your iPhone, such as in an email or a note, by keeping your finger pressed down on the new text message.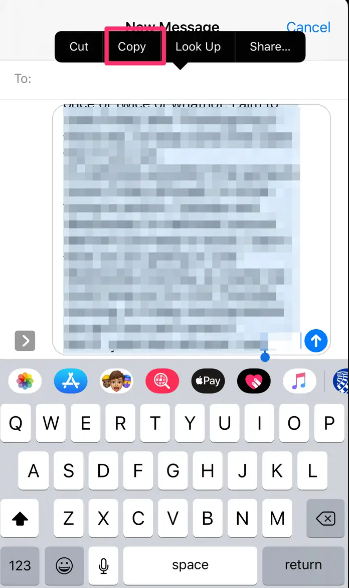 FAQs
Can you export an iPhone conversation?
You may export the discussion from your iPhone to your computer, or print it off. Using your computer and an application known as iMazing is yet another option that you could think about. With iMazing, all you have to do to print a conversation from Messages or export it as a PDF, CSV, or text file is connect your iPhone to your Mac or PC and then follow the on-screen instructions.
Can you download a whole iMessage conversation?
While keeping the dialogue window active, scroll as far up the chat as it will go. If we're talking about years, this may take some time. Choose PDF under the Print menu option, or select everything, copy, and then paste it into a text editor or spreadsheet application.
What apps can I use to save text messages as PDFs?
Apps like PhoneView, Explorer, and TouchCopy are a few examples of apps that can save SMS and MMS messages as PDFs on a user's device.
How do you schedule text messages?
When you are finished composing the text message, tap and keep your finger on the button that is labelled "Send." After you have done so, a popup screen will open; on that screen, one of the options that you have is titled "Schedule Message." After that, you will be asked to specify the date and hour that you would like the SMS to be delivered to the recipient's phone.