How to Schedule a Linkedin Post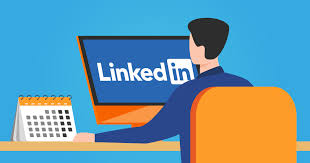 The infrastructure that connects companies and job seekers on LinkedIn has significant limitations, despite the fact that LinkedIn has become a very useful service for its millions of users worldwide. The option to schedule articles or updates immediately through LinkedIn's online service is one of the few tools that the professional networking website is lacking. As of right now, the only way to publish a post is to do so manually in real time. The good news is that third-party developers like as Hootsuite, Slack Social, Sprinklr, and Hubspot have developed tools to help deal with this issue. Here is how to schedule a post on LinkedIn using either your Mac or your PC.
Read Also: How to Remove Connections from Your LinkedIn on Desktop
How to Schedule a Linkedin Post
using SlackSocial
1. Using your Mac or PC, go to SlackSocial.com and select the "Sign Up" button that is located in the top right corner of your screen. To create an account, just follow the on-screen steps.
2. Once you have successfully logged in, navigate to the left sidebar and select "Link networks." Next, select "LinkedIn."

3. In the window that appears to the right, choose the option that says "Attach LinkedIn Account."

4. You will be required to input your login details for LinkedIn and give permission for SlackSocial to connect to your account. As soon as this is finished, you will be able to schedule posts on LinkedIn.
5. Navigate back to SlackSocial and select "Create post" from the menu located at the top of the sidebar on the left. Type out your post.

6. After selecting LinkedIn from the "Select your network" tab, proceed by clicking the "Next" button. Mark the box that is located next to the name of your account.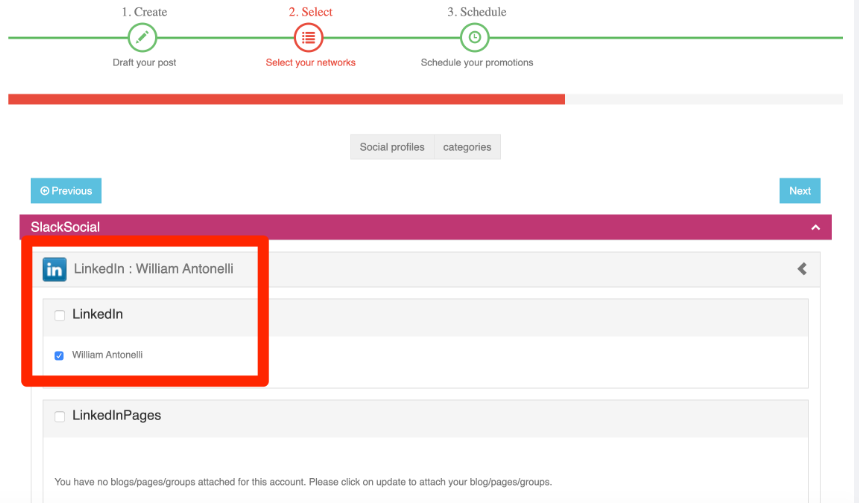 7. Schedule your post by clicking "Next" once again, and then click the "Post" button.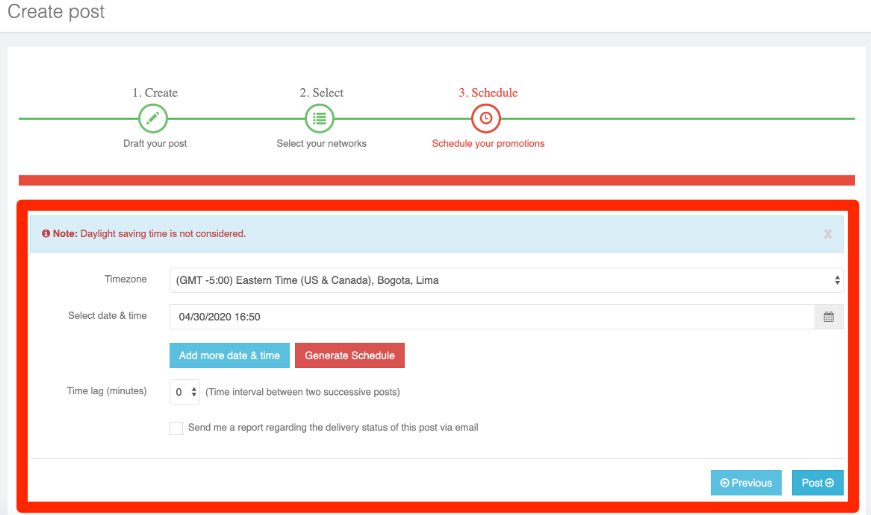 8. The time that you set for your post to go live on LinkedIn will be the time that it actually goes live.
FAQs
Is there a post scheduler for LinkedIn?
Click the 'Schedule' button, then choose the time and date you'd like the post to be published, and then click the 'Schedule' button again. That should do it for you! Once your LinkedIn post has been scheduled and published without any problems, you will receive a notification.
Can you schedule a post on LinkedIn without third party?
You can't. Because LinkedIn does not offer any scheduling capabilities for personal pages or company pages, you will need to either spend the entirety of your day on social media or make use of a platform that is not affiliated with LinkedIn.
Is Hootsuite free?
No matter if you are a lone worldwide superstar or a global team of hundreds, our programmes are designed to adapt to the specific requirements of both you and your company. Getting up to speed on new software takes some time. Get a free trial of Hootsuite for a month to try it out and familiarise yourself with its features.
What is SlackSocial?
SlackSocial is a helpful service that assists you in managing your social circle and the relationships inside it. SlackSocial is a comprehensive platform that enables users to schedule updates across a variety of prominent social networks. You only need to plan your updates and then leave it up to us to ensure that they are delivered on the desired social network at the appropriate moment.
Can I tag people in scheduled posts?
Create a new post or open one that was already scheduled using your calendar if you want to tag an Instagram user in Later. To add a tag to a specific location in your photo, you'll need to click on that location first. That wraps it up! Your previously planned post on Instagram will now be published, and tags will be applied to the image.