How to Save Audio Messages on An iPhone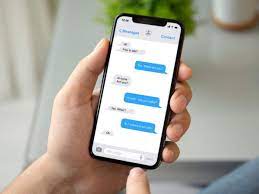 One of the advantages of communicating with another iPhone user through iMessage is the ability to send audio messages in addition to text, emoticons, and images. Apple handles these audio messages like top secret communications – by default, they expire and are completely wiped after two minutes once you have listened to them, with no opportunity to get them back. There are a few options available to you if you'd like to preserve those audio recordings for a longer period of time. What you must know is as follows.
Read Also:  How to Sign a PDF on an iPhone or Android
How to Save Audio Messages on An iPhone
When an audio iMessage is received and played for the first time, a timer begins counting down from two minutes. When the allotted time has passed, the audio file is abruptly and without warning removed. However, you can keep it for later by tapping Keep after you've listened to the message. You can save it so it will always be accessible in Messages.
Stop audio messages from expiring on iPhone
You do not need to use the Keep button to keep audio messages; rather, you can alter the settings of the Messages app so that audio messages do not become inaccessible after two minutes of being played. You will have the ability to store audio messages indefinitely using this.
1. Start the application, then go to the Settings menu.
2. Tap Messages.
3. In the area devoted to Audio Messages, you'll find a button labelled Expire.