How to Search Safari History on Mac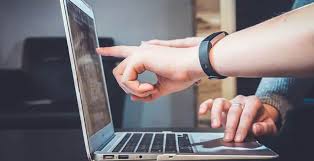 Accessing and searching through the history of the Safari browser can be helpful for locating websites or articles that were previously visited on a specific topic but that you've since forgotten about, retrieving previously visited websites, and looking for a particular match, amongst many other valid uses for individual users, parents, public computers, information security, systems administrators, and a great deal more. It's simple to look through the history of websites visited with Safari on a Mac; here's how it works:
Read Also: How to Add Profile to Hulu on PC and Mac
How to Search Safari History on Mac
1. If you haven't done so already, launch the Safari web browser on the Mac if you haven't already.
2. To view all of the past events, select "Show All History" from the "History" drop-down menu.

3. You will now be presented with a list of all of the web browsing history that has been saved in Safari, with each browsing history session organized by date.
4. To do a search, type your query into the box located in the screen's upper right-hand corner.
5. Simply enter the word, term, or phrase you wish to search for in the Safari History, and the results will be displayed on the screen.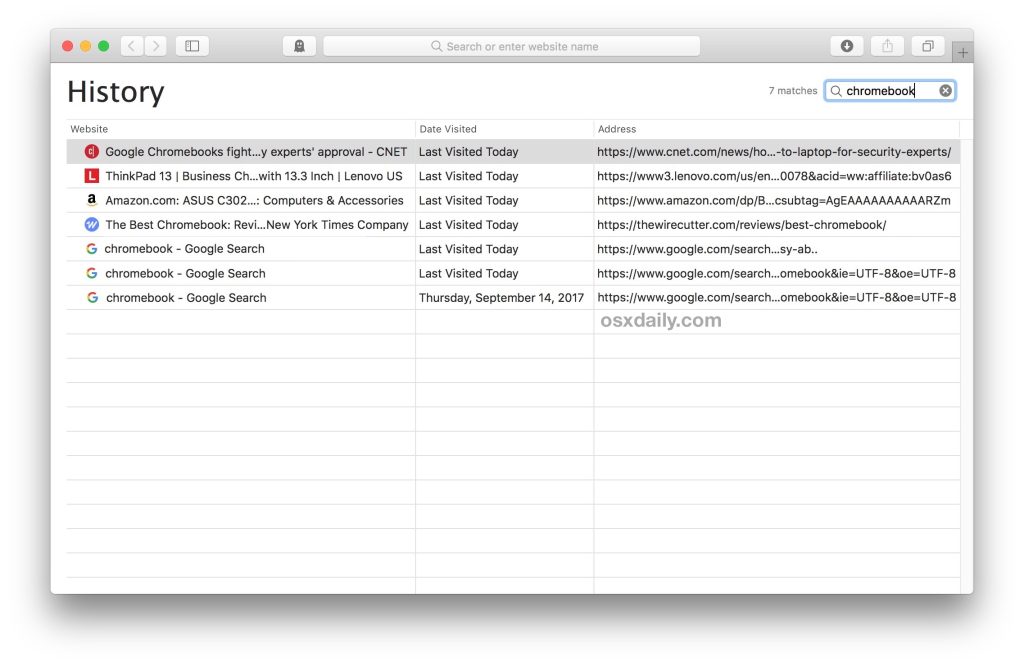 In this particular example, we searched for the term "Chromebook," and Safari provided us with all of the results that matched our search.
Safari History Search will search through the entirety of the current Mac user's Safari history in an effort to locate any matches that may exist from as far in the past as possible. The search results will include everything that is relevant to the query.
FAQs
Make sure that Safari is activated on your iOS device by navigating to Settings > [your name] > iCloud on your iPhone, iPad, or iPod touch. While some versions of the iPhone, iPad, and iPod touch only preserve a month's worth of surfing history, your Mac has the capacity to store your history of browsing for as long as a year.
Choose the History option from the directory menu in Safari.
To start the time machine, select Time Machine > Enter Time Machine from the menu bar. When you're in Time Machine, you may browse to the date that contains the Safari history data by using the Timeline or the Up/Down arrows. To get back previously erased history from the browser, select the "Restore" button.
How long is Internet history stored?
There are alternative methods available to check your search history and safeguard your online privacy, but your internet service provider will not provide you access to your browser history. The government of the United States requires internet service providers to keep logs of their customers' online history for at least three months.
What are site settings in history?
Permissions and settings specific to the website (such as camera, microphone, and download permissions). Hosted app data are pieces of local information that are stored offline by Chrome Web Store applications. Please take note that the 'Download history' and 'Hosted app data' categories are not available on the mobile version of Chrome.