How to See Your Favorites on Roblox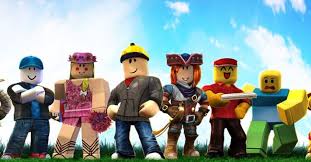 After you have marked several items as favourites while you are browsing, you may be curious about where you can view the complete list of items. It is understandable that a lot of players do not know how to view their favourites on Roblox, such as their favourite costumes, animations, stuff, and so on. You need not be concerned because it is simple to verify and access your Favorites list, which contains all of the Catalog products that you have loved. If you want additional information, all you have to do is follow the instructions in this guide.
Read Also: Everything to Know About I love Onichan Roblox
How to See Your Favorites on Roblox
You will need to visit the Profile Settings section of Roblox in order to view your favoured content. The procedure is as follows, step by step:
1. To learn more, check out the Roblox website.
2. If you haven't done so previously, please log in.
3. To edit your profile, go to the left side of the page and click on Profile.
4. You may find a list of games that you have Favorited over on the right. But in order to view the products in the Catalog, you will first need to select Favorites -> from the navigation bar (with the arrow).
5. After that, you will arrive at the area labelled "My Favorites," which lists all of the available categories down the left-hand side.

6. You can choose to view your Favorites in any category by clicking on the category's name.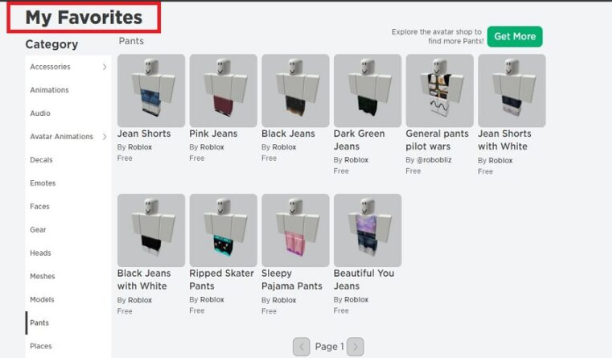 Accessories
Animations
Audio
Avatar Animations
Emotes
Faces
Heads
Models
Pants
Shirts
T-shirts
Video
and much more.
Finding your favourites can be difficult, particularly if you have not yet marked any Games as favourites but have marked other things as favourites. In the event that you are unable to view the items that you have added to your Favorites list, be sure to add a few games as favourites first so that the Favorites button with the arrow can be seen by you. Seeing and selecting all of the goods in the various categories is pretty much all that is required of you at this point.
FAQs
How do you get headless on Roblox?
You can get the Headless Head cosmetic in Roblox by either engaging in a trade with another player who already possesses it or purchasing it from the Avatar Shop. You will always find that the price of this item when it is up for sale is 31,000 Robux whenever you go to make a purchase. It's true that it's rather pricey, but the primary reason for this is that the item is in such high demand.
How do I view my favorites on TikTok?
How Can You Locate Your Favorite Videos on TikTok? Tap the icon that looks like your profile down in the right-hand corner of the page. On your profile page, next to the option to Edit your profile, you'll see an icon labelled Favorites. You can find all of your favourite videos in the section titled "Videos."
How much does 31k Robux cost?
My sister has expressed interest in purchasing a Roblox bundle that is only available once a year during the month of October. The bundle costs 31,000 Robux, which is equivalent to more than $450 in US currency and almost $500 in Canadian currency.
What is Korblox?
The Redcliff Kingdom is the primary adversary of the Korblox Kingdom, which is one of the four kingdoms that are playable in the game. The Korblox Kingdom is comprised of ferocious and magical elemental soldiers that are powerful and devoted to power and sorcery. They use blue as their primary hue, and their headquarters is located in a mystical castle.
Is Headless free on Halloween?
During the Halloween season, the Headless Horseman Roblox skin may be purchased for an amount equal to 31,000 Robux. Players have the opportunity to earn free Robux while playing the game, which may be used to help pay for purchases. However, the Headless Horseman character suit is not available for download in its entirety for free.