How to See Your Spotify Stats on Your PC or Mac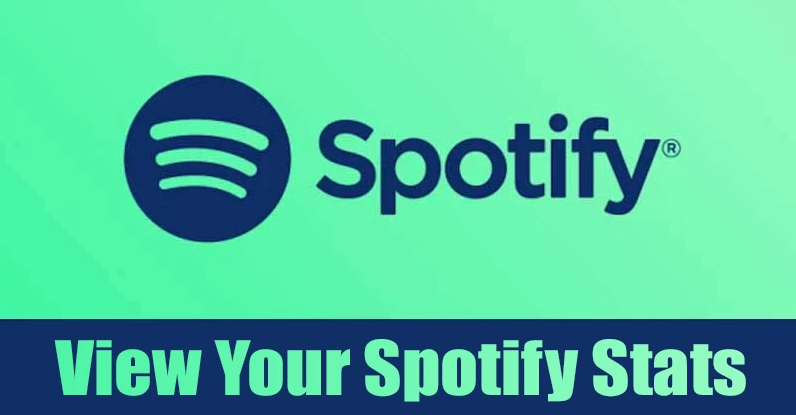 You will be able to check the statistics of your Spotify account after reading this post because you will have gained the knowledge essential. You will be led step-by-step through the fundamental procedures, which include the elements listed below: You have the option of analyzing long-term patterns using Spotify's yearly tailored playlists, viewing recently added music in your profile, or utilizing an app or website that is not associated with Spotify. You have access to each and every one of these choices. So Let's get started:
Read Also: How to Use Spotify on an Apple Watch
How to See Your Spotify Stats on Your PC or Mac
One of the most useful features of Spotify is that it can analyse the music you listen to over time and give you feedback on your listening habits. This is also one of the service's other strengths. This not only makes it easier for you to find your favourite songs, but it also illustrates how your taste in music has changed over the years.
Both the desktop client for computers (available for both PC and Mac) and the internet interface for Spotify provide the most information about your most recent activity with the service. Following these instructions will allow you to view a list of your Spotify playlists, in addition to your preferred artists and songs:
1. Choose your name from the drop-down menu that displays in the top-right hand corner of the application to access your user profile.

2. Select Profile from the drop-down menu that appears when you right-click.

3. You have the ability to browse through a list of your playlists, which includes the artists and songs that have been played the most frequently on your device. The number of artists, songs, and playlists that are displayed can be expanded by hitting the See All button located within any of the categories.

Other Statistics Tools Provided by Third Parties than Spotify
Using the following Spotify data tools, you may investigate your listening habits on Spotify in a variety of novel ways:
Obscurify is a website that analyses your musical preferences and ranks them according to how obscure they are in comparison to those of other users.
Receiptify is a top-track generator that enables you to examine your top songs in the form of a receipt. The Receiptify website and app are both available for use.
Zodiac Affinity is a website that analyses your musical preferences and determines whether or not they are compatible with your astrological sign.
How Poor Is the Quality of the Music You Stream? The website "How Bad Is Your Streaming Music" takes a funny approach to assessing your musical preferences and categorizes you in accordance with your preferences.
FAQs
How do I view the wrapped version of my Spotify story?
You'll be able to view the annual Spotify Wrapped story on the home screen of the mobile, PC, or Mac app. This narrative summarises the listening tendencies that you've exhibited throughout the course of the year. The desktop version of the app provides access to this article for viewing. It will be displayed in the playlists section of the home screen, which is often located near the top of the display. Wrapped usually makes its debut at the end of November or the beginning of December and disappears some time after the new year has passed.
How do I deactivate Spotify Premium?
Launch a web browser, enter your credentials to log in to Spotify, and after that, go to Account > Change Plan > Cancel Premium >. This will end your subscription to Spotify Premium. Yes. If you subscribed to a service through iTunes, the only way to terminate your subscription and cancel your account is to use iTunes on an iOS device or a computer that has iTunes installed.
How do I go about changing my username on Spotify?
To make changes to the name that is displayed when you use Spotify, navigate to the part of the software called Settings, click your username, and then select the Edit Profile button. You also have the option of connecting your Spotify account to your Facebook profile, which would cause your Facebook name and profile image to be displayed on your Spotify profile.