How to Use Spotify on an Apple Watch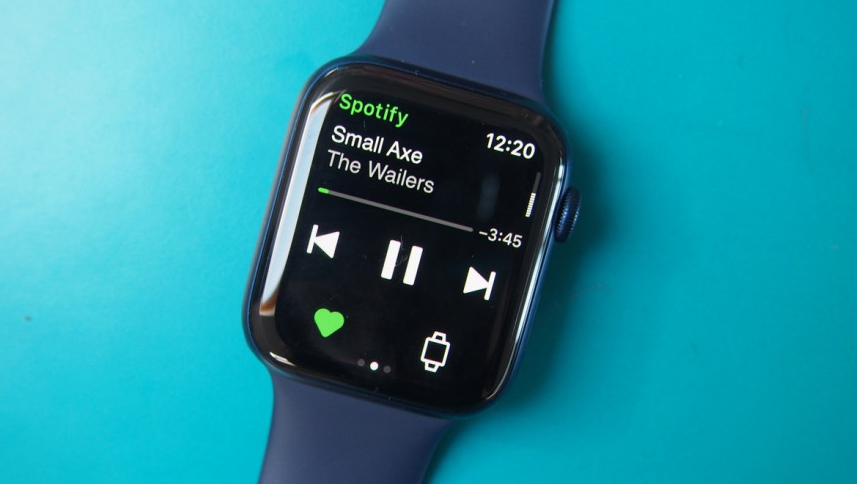 There is an app for Spotify on virtually every gadget that can connect to the internet. This includes Apple's Watch, which may be worn on the wrist and provides the ability to listen to music. This article will walk you through the process of installing Spotify on your Apple Watch and using it to listen to music.
Read Also: How to Delete a Workout on Apple Watch
How to Use Spotify on an Apple Watch
Install Spotify on Apple Watch
First things first: check to see that Spotify has been installed on your iPhone and that you are logged into the service.
1. Launch the Watch app located on your iOS device.
2. In the section labelled "My Watch," look for the header that reads "Installed on Apple Watch," and ensure that Spotify is included there.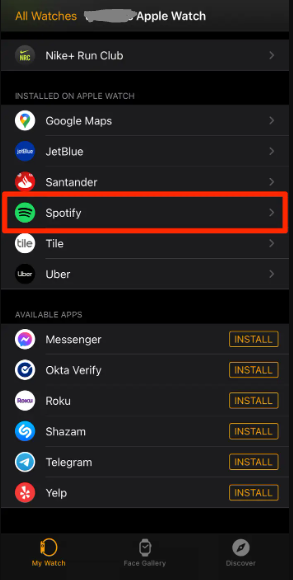 3. If Spotify is not already installed on your device, you can download it by going to the "Available Apps" section and then touching the "Install" icon that is located to the right of Spotify.
Play Spotify music on Apple Watch 
Once Spotify has been downloaded onto your watch, you will be able to access it at any time by clicking the app's symbol that is displayed on the main screen of your Apple Watch. When you start listening to music in the Spotify app on your iPhone, the Watch app will typically activate automatically on your Watch.
You can swipe left or right to browse your playlists or individual songs, depending on whatever you choose to do. By default, you will see the title and artist of whichever song you are now listening to as well as the player controls.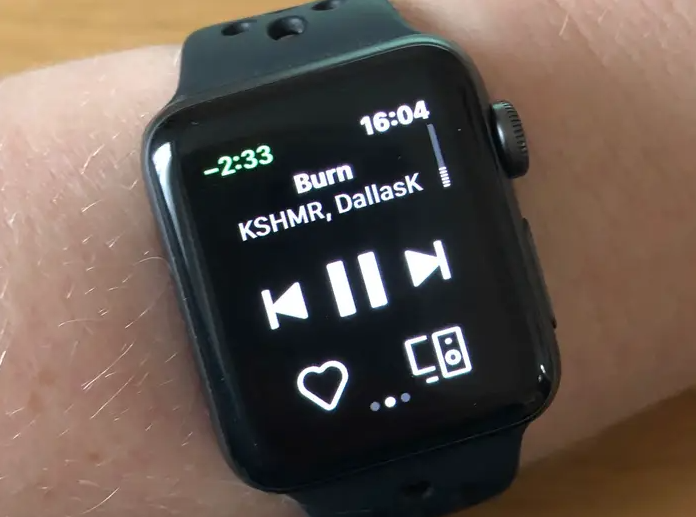 Your iPhone will automatically begin playing whatever you are playing. If you have headphones attached to your Apple Watch, you may select it as a device to stream on by pressing the icon that looks like a device that is located underneath the player controls. You are unable to listen to music through the speakers on your Apple Watch.
There is also no way to play Spotify without an internet connection on your Apple Watch. You can play it even when you're not near your iPhone, but you'll need to be connected to the internet via either Wi-Fi or LTE in order to do so.
FAQs
Why does my Spotify not work on my Apple Watch?
If you're wearing an Apple Watch 4 and trying to use Spotify online but you're having trouble, double check that your Internet connection is stable and that your watch has Internet access. Problems in connecting to the internet could be the primary cause of the rapid behaviour changes seen in online applications. The Spotify app is not an exception to this rule.
Can I listen to Spotify on Apple Watch with Airpods?
The answer is that this is supported. Recent developments really provide additions to the capabilities of this feature. Streaming was already an option (when using a cellular connection), but it appears that those with a Spotify Premium subscription now also have the option to download music to their watch.
Why is my Spotify not working?
Delete the cache, then carry out a clean installation.
It is a blessing that Android makes it easy to clear your cache, which enables the application to generate a brand new set of data that is free of errors. Simply navigate to Settings > Apps and Notifications > Spotify > Storage and Cache, and then touch on the Clear Cache button after you've arrived there.
Why is Spotify only playing 10 seconds of a song?
There is a possibility that Spotify will stop playing the audio you are listening to after ten seconds if there is a problem with the connection to your WiFi network, or even if there is corrupted data within the app itself related to your account, which may prevent you from listening to songs in their entirety.