How to Send Silent Messages on Discord Mobile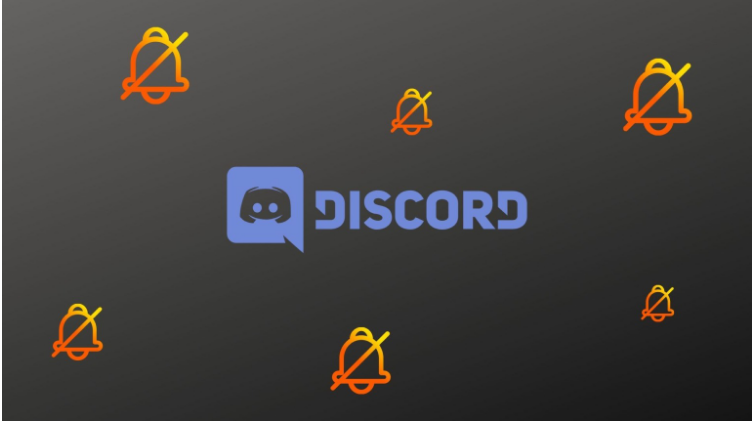 A recently added feature on Discord is the ability to send messages in silence. It is a method that will prevent you from annoying the person who you are chatting with or tagging on Discord in any way. After checking their Discord application, users will become aware that there is a notification waiting for them. You are able to send direct messages as well as channel messages using the silent messaging option. Users of Discord now have the ability to communicate with one another via "silent" messages. When a quiet message is delivered, the recipient of the message will not receive a notification from the Discord application on their desktop or via a push notification. On the other hand, they will continue to be able to view the "notification dot" that indicates they have a new message to check out. This post will explain to you how to send messages on Discord that are invisible to other users. So let's get started:
Read Also: How to Activate Parental Controls in Discord
How to Send Silent Messages on Discord Mobile
To learn how to communicate discretely on Discord, simply follow the instructions provided in this guide.
1. Choose the field for entering text, and then type "@silent" into the field without including the quotation marks.
2. If you want to carry on with the conversation, enter your message as you normally would, and then send it.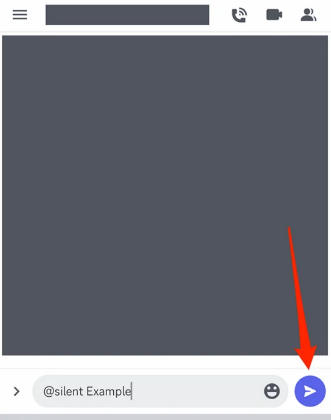 3. When you send the message without making it vocally delivered, a symbol of a bell with a small "z" will display at the very right end of your message to indicate that the message was sent without being sent audibly.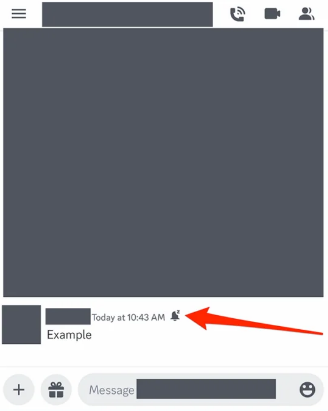 FAQs
How does silence notifications work?
On Android, users can choose between two different methods to receive push notifications in silence. Users can have the option to display notifications in silence by holding down on a notification for an extended period of time. Users also have the option of activating silent notifications by navigating to Settings > App & Notifications > Search for app and choose > Notifications, and then turning it off.
Will someone know if I put them on Do Not Disturb?
Your status (DND, which stands for "Do Not Disturb") is displayed in the status bar as well as on the Lock Screen, and the Messages app is updated with your status automatically. Those who try to send you a message will be able to see that you have notifications muted, but they will still be able to alert you to something important if they feel it is necessary.
What is the difference between idle and do not disturb Discord?
Those who have enabled the Do Not Disturb Status will not get notifications from Discord. The Do Not Disturb status is represented by a red circle with a dash in the middle of the circle. In contrast to the Do Not Disturb setting, users who are just doing nothing will continue to receive notifications.
Do you still receive text messages even when you have Do Not Disturb on on Android? Do Not Disturb, also known as DND, is a setting that allows you to prevent your iPhone or Android device from alerting you to incoming alerts by silencing it. You will still be able to receive calls, texts, and notifications, but your phone will not make a sound when it does so and the screen will not light up to display them.
What is a silent text message?
A silent short message service (SMS) is a message of Type 0 that is acknowledged by the device that received it but does not include any content. These kinds of messages do not appear on the screen display and do not sound an alarm for the user.
When someone has notifications silenced?
Concentration Mode has been activated by the person who you are texting right now. This could indicate that the user has Do Not Disturb activated on their phone, that they have Sleep mode active, or that they are utilising one of the numerous Focus Modes available on their iPhone or iPad.