How to Share Wi-Fi on iPhones
Is it possible to transfer your Wi-Fi password from one iPhone to another? Yes! First things first, you need to check to make sure that both of your iPhones are running the most recent version of iOS. Make sure you are using iOS 11 or a later version in order to take advantage of Apple's new feature that allows users to share their Wi-Fi passwords. Additionally, you will need to activate the Wi-Fi and Bluetooth on each of the devices.
Additionally, you will be required to add both your own Apple ID and the Apple ID of the iPhone that you are connecting. If they both use the same Apple ID, then there shouldn't be any issues for you. However, if you want to share the password with a friend's iPhone, you will need to add each other's Apple IDs to your contact lists. This is required in order to share the password. This is the procedure to follow:
Read Also: How to Check Screen Time on an iPhone
After ensuring that everything is in order, get your iPhone as well as the other device with which you wish to share the Wi-Fi password. The closer the devices are to one another, the easier it will be to link them and the stronger the connection will be. This is similar to how Bluetooth connections work.
On the device that is doing the receiving, carry out these steps:
Launch the app that controls settings.
Select 'Wi-Fi'.
Choose the Wi-Fi network that you want to connect to before continuing.
Access must now be shared by the device that is acting as the host. Proceed with the following steps using that iPhone:
There should be a notification that appears, asking you whether you would like to Share Your Wi-Fi.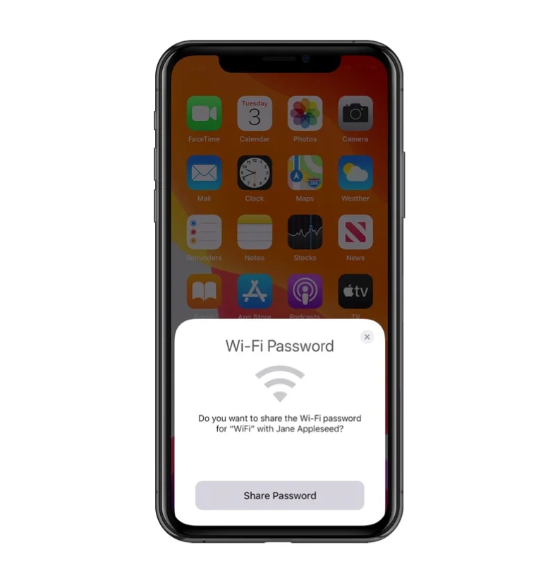 To send your password, use the Send Password option.
The access to the Wi-Fi network will be shared between the requesting phone and your own device.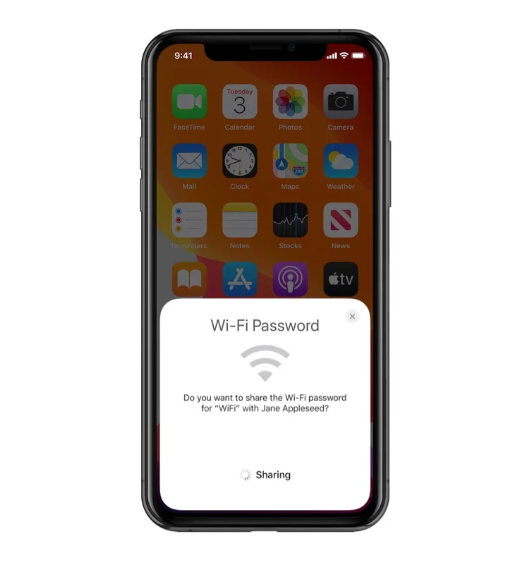 You should be able to hit the Done button after successfully sharing the password with the other person.
FAQs
Check to see that your iPhone and any other devices have the most recent updates.
Sharing a Wi-Fi password is only possible on iPhones, iPads, and iPods that are running iOS 11 or a later version, as well as Macs that are running macOS High Sierra or a later version. You must have the most recent version of iOS installed on both your iPhone and the other device with which you intend to share a Wi-Fi password.
What is keychain in iPhone?
You can ensure that your passwords and other sensitive information are always up to date across all of your devices by using iCloud Keychain. iCloud Keychain will remember stuff for you so that you don't have to worry about it. On every device that you have authorised, it will automatically fill in your information, including your usernames and passwords for Safari, credit cards, and Wi-Fi passwords.
What is private relay on iPhone?
When you use Safari to surf the web, iCloud Private Relay helps to preserve your privacy by ensuring that no one party—not even Apple—can see both who you are and the websites that you are viewing at the same time. This feature was developed by Apple. Your requests are routed via not one but two distinct and independently protected internet relays while Private Relay is active.
Where are iPhone passwords stored?
View saved passwords and passkeys in Settings
Tap the Settings button, then select the Passwords menu option. Select Passwords & Accounts on an iOS version that is earlier than iOS 13 and then hit Website & App Passwords.