How to Share Your Location from Your Apple Watch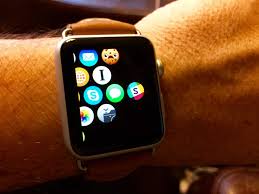 Is it possible to communicate your whereabouts using only your Apple Watch as opposed to your iPhone? Yes! You can send your location directly from your wrist using the Find People app that comes pre-installed on your watch. This saves you the hassle of having to fiddle with your iPhone while you're out and about in the world. Your watch is aware of your location regardless of whether you have GPS and Cellular services or just GPS services. It was quick and easy to use, and I've used it a few times when I was out walking with my dog and didn't want to have to deal with my iPhone while simultaneously hanging onto the leash for him.
Even if you forgot your iPhone at home, you can still accomplish this if you have an Apple Watch equipped with GPS and cellular connectivity. We are going to walk you through the process of using your Apple Watch to communicate your whereabouts to a friend or family member.
Read Also: How to Check Battery Life on Apple Watch
Using your Apple Watch in the following manner will allow you to communicate your location with another person:
1. Launch the app that allows you to find people on your Apple Watch.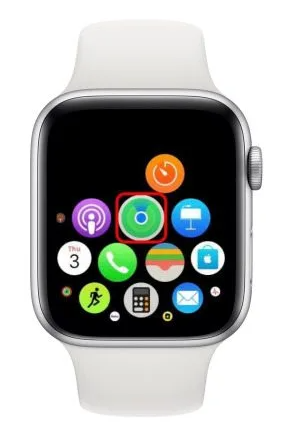 2. Select the Share My Location option.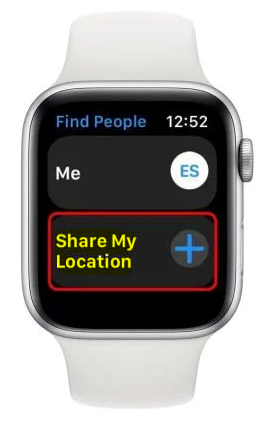 3. Choose one of the three icons to either manually enter a phone number, speak a name (represented by the microphone symbol), or select a name from your contacts list (shown by the contacts icon) (keypad icon).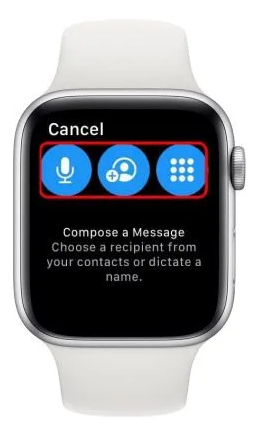 4. Choose a contact to edit.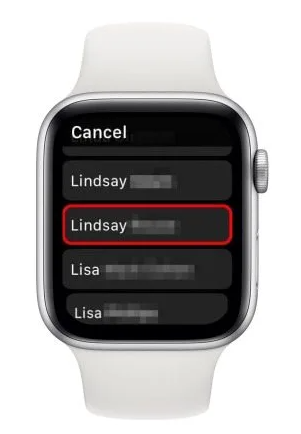 5. Pick a period of time during which you will disclose your location with others.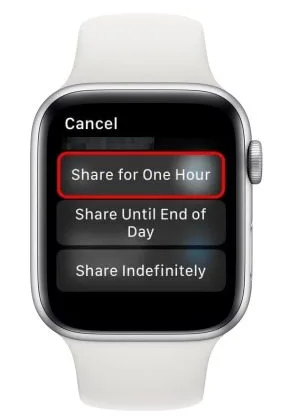 6. Once the contact has received your location, they will appear on the home screen of Find People, along with the duration of time for which they are able to view it.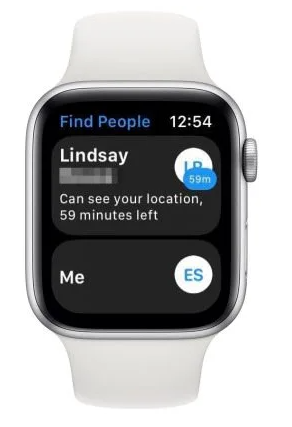 And that brings us to the end of our discussion! When you want to meet up with a buddy or just let someone know where you are, it is really convenient to be able to share your position from your Apple Watch because it is simple to do and comes in very handy.
FAQs
Does Apple Watch Show location without phone?
During an outdoor workout, you can get more accurate distance and speed information from your Apple Watch Series 2 and later models, as well as from the Apple Watch SE, which has an integrated GPS. This feature requires no pairing with an iPhone.
If you share your location from an iPhone that is linked with an Apple Watch Series 3 (GPS + Cellular), then your location will be shared from your Apple Watch while you are out of range of your iPhone and your Apple Watch is on your wrist. Note: You have the ability to stop your Apple Watch from broadcasting your current location at any time.
Can you track someone by their Apple Watch?
The software "Find People" is an excellent resource for locating people who are significant to you and communicating your current position to them. You are able to instantly determine the whereabouts of friends and family members who use an iPhone, iPad, or iPod touch, as well as an Apple Watch Series 3 or later model, and share their location with you by having their icons display on a map.
Can you track an Apple Watch location?
You can view your watch on a map by signing in to iCloud.com or using the Find My app on your iOS device. You can use the "Play Sound" button to locate your watch if it is in the immediate area. Your watch will continue to chime until you press the Dismiss button. If you do not see your watch on the map, it is possible that it is not connected to Wi-Fi, cellular data, or the iPhone with which it is paired.
Can you turn off location on Apple Watch?
At any time, you can choose to turn off Location Services. To achieve this, navigate to Settings > Privacy > Location Services and either tap to turn off global Location Services or turn off the individual location switch of each location-aware app or feature by setting it to Never. Doing either of these will accomplish the desired result.
Can I track my child with Apple Watch?
The most intriguing aspect is the new Family Setup service that Apple has introduced, which gives parents the ability to set up an Apple Watch for their children to use. They have the ability to decide which applications and services their children can use, as well as who their children can call or send messages to, and they can monitor their children's locations using GPS.