How to Log Out of Discord on PC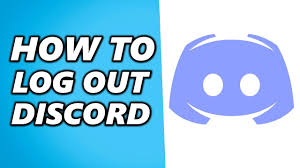 If you use Discord on a device that is shared with other people, or if you just want to use a different account within the app, you will first need to log out of Discord on the device you are using it on. We'll walk you through the process of doing exactly that on your PC.
Read Also: How to Disconnect Spotify From Discord
How to Log Out of Discord on PC
You only need to click your mouse three times in order to log out of the Discord application that's running on your computer.
1. In the lower left corner, next to your username and avatar, there is an icon that looks like a gear. Click the icon with your left mouse button to access your user settings.
2. When the new screen pops up, scroll all the way to the bottom of the left menu panel until you see an option that says "Log Out," and then click on that option.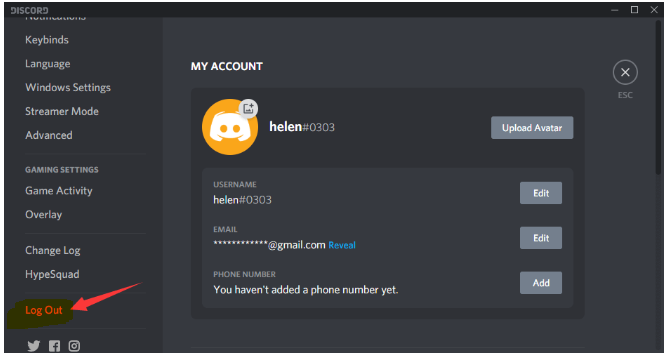 3. Confirm your action by clicking the Log Out button that appears in the new pop-up window that has appeared.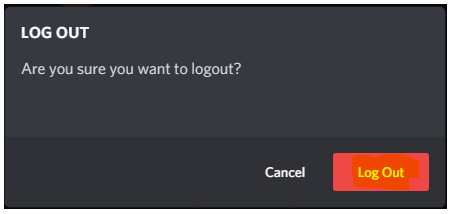 FAQs
How do I log into Discord on my laptop?
If you're using a browser, the best place to begin your Discord experience is at https://discord.com/login. You can launch the Discord app immediately on your device, regardless of whether you're using a computer or a mobile device. (If you click here, you will be able to read additional details about how to get the app.)
How do I switch accounts on Discord?
Simply tap on the image of your Avatar that is located in the bottom left corner of the screen, and then select the new "Switch Account" option to gain access to the feature. In the menu that appears, select "Manage Accounts," and then add any more accounts that you need. Using the Account Switcher, you can switch between five different accounts at once.
What happens if I log out of Discord?
Signing out of your account will ensure that no one else may access the information contained within it. You might have used Discord on a device that belongs to a friend, or maybe you have more than one account on Discord and you wish to transition between them. In either case, you will need to log out of Discord before continuing.
Can you log out of Discord remotely?
In addition to modifying your Discord account, you can log out of Discord everywhere simply by activating or deactivating the two-factor authentication associated with your Discord account. Simply navigate to User Settings > My Account, select the option labelled "Enable Two-Factor Auth," and then follow the on-screen instructions.
Can I have two Discord accounts on the same email?
Regrettably, Discord only permits one account per email address, which effectively put an end to that plan rather quickly.
Who is the founder of Discord?
Jason Citron
A significant challenge, namely how to maintain communication with friends located in different parts of the world while participating in online gaming, inspired the creation of Discord. Both creators, Jason Citron and Stan Vishnevskiy, have had a deep affection for video games ever since they were children, and they treasure the friendships and relationships that they have made through the medium.