How to Start the San Andreas Mercenaries DLC in GTA Online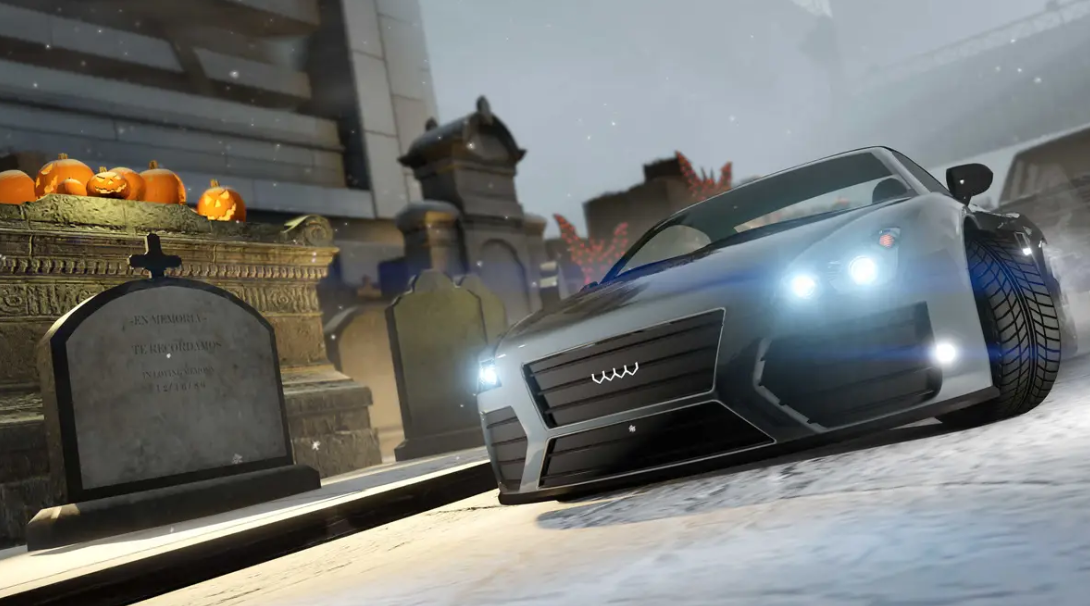 Rockstar Games is at it again, with their attempt to make Grand Theft Auto Online interesting for users by enabling them to work together with various mercenaries. Their newest downloadable content pack, titled San Andreas Mercenaries, includes a wide variety of vehicles and additional story missions and protection jobs. Players are getting in line to participate in the new missions to take the lead in the battle against Merryweather Security. Players could find it difficult to understand, even though beginning the DLC questline is simple and is similar to the most of the DLCs produced by Rockstar Games. This tutorial will walk you through the steps necessary to launch GTA Online's San Andreas Mercenaries downloadable content pack. So let's get started:
Read Also: How to Start and Play the Last Dose Missions in GTA Online
How to Start the San Andreas Mercenaries DLC in GTA Online
The user should receive a call from Charlie Reed, regardless of their location once Rockstar Launcher or Steam has finished updating the game to the most recent version once the update is complete. During the call, Charlie explains that he is currently operating as the head of a mercenary gang in the Los Santos area. As soon as the player receives the phone call, they will notice a mission marked with the letter "C" on their map. This objective is related to Charlie Reed himself.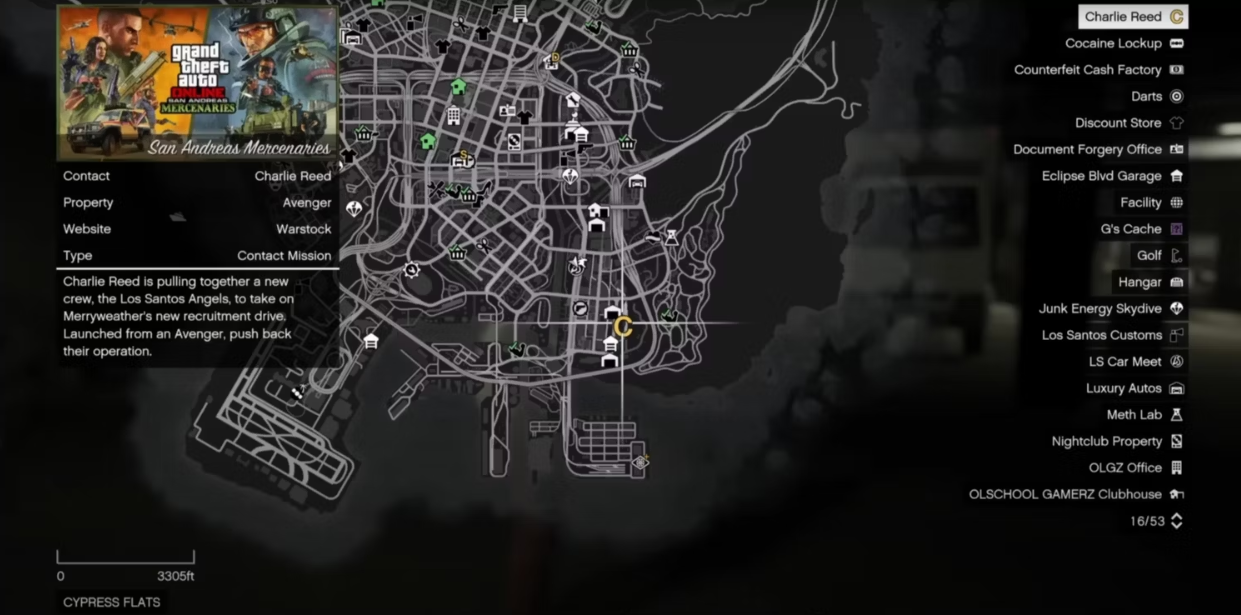 Players can access the downloadable content by travelling to Charlie's mission at Cypress Flats, located close to the Southern Docks of Los Santos. However, this would merely cause delays because, to initiate the downloadable content (DLC), gamers need to make an excessively pricey purchase through the Warstocks Cache and Carry website.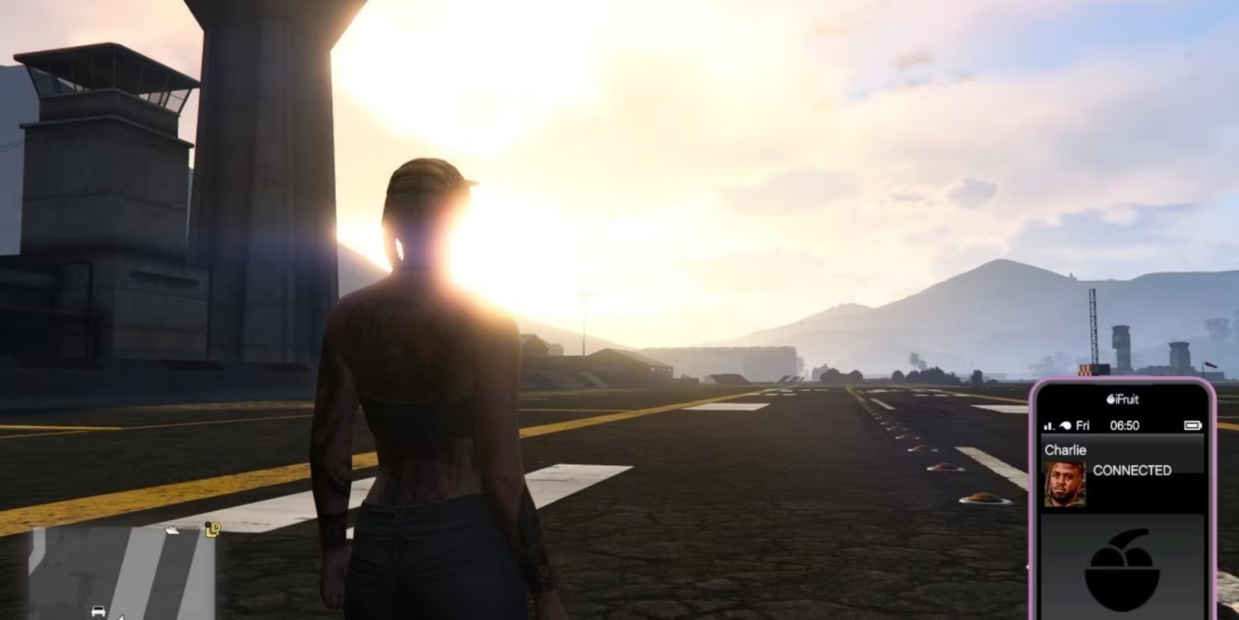 Instead of going to Charlie's task, players should open the internet browser on their in-game smartphones instead of going to Charlie's mission instead of going to Charlie's task. Next, you need to go to the option labelled "Travel and Transport" on Eyefind.info and click through to the Warstock Cache & Carry website. When gamers get to this point in acquiring downloadable content, they face their first challenge. For gamers to gain access to this downloadable content, GTA Online requires them first to purchase a Mammoth Avenger plane.
Mammoth Avenger Modification
Even though the Mammoth Avenger has been available in GTA Online ever since the Doomsday Heist update, many players have refrained from purchasing it due to the enormous cost of doing so. Prices start at $3,450,000 for the most fundamental plane and go up to $4,787,500 for the most advanced experience. However, suppose the player already has an Avenger associated with their name. In that case, they will still be required to visit the website of Warstock Cache and Carry to alter their existing Avenger. Players can upgrade their Mammoth Avenger with the necessary modification by going to their Hangar and speaking with Charlie. This is an option for players who already have a Hangar to their name.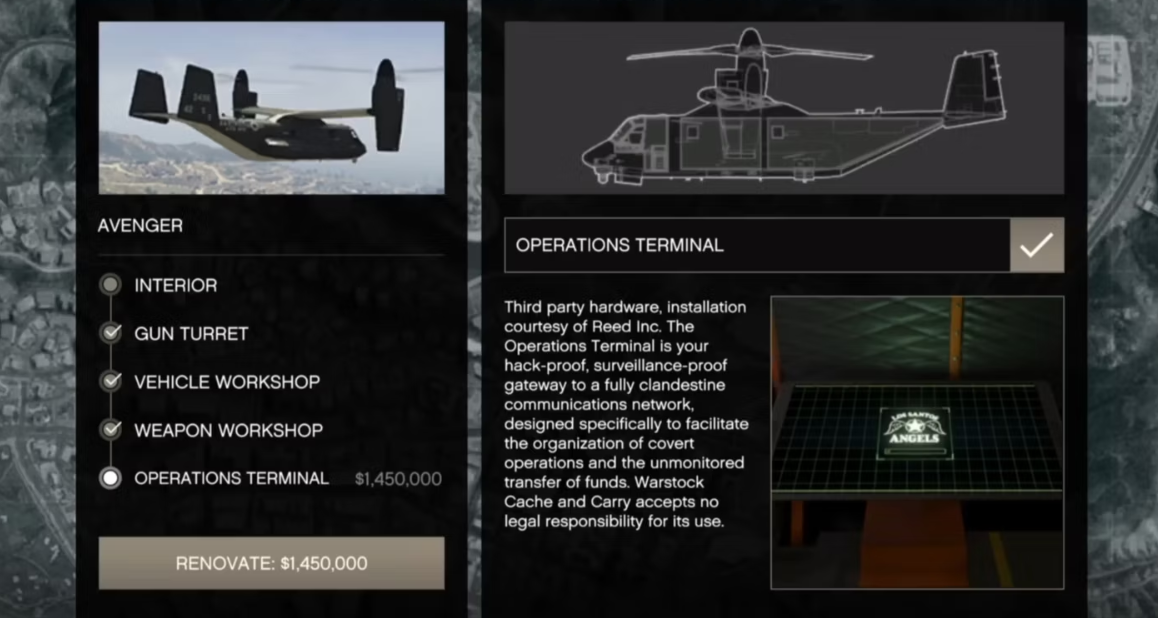 The upgrade known as the Operations Terminal, is going to set gamers back a total of $1,450,000 and is required in order to access the new downloadable content. However, due to the mission payouts that come with this DLC, players have the opportunity to earn it back and even more. Players can add Charlie Reed as a contact on their smartphone once they have purchased the Operations Terminal.
FAQs
How do you call mercenaries in GTA Online?
Activate your phone so that you can use it in GTA Online. Proceed to the Contacts tab. Give Lester a call. Choose the 'Set A Bounty' option from the drop-down menu.
What is the code of mercenaries?
The Mercenary Guild is in charge of enforcing the Mercenary Code, which is a collection of rules and guidelines. These apply to individuals as well as businesses and their respective employers.
Is GTA Online Criminal Enterprise Starter Pack free?
Please refer to GTA Online: The Criminal Enterprises for the latest content update about GTA Online. Grand Theft Auto Online now has a new startup pack available for purchase called the Criminal Enterprise startup Pack.
How to start GTA Online with $4 million?
If players of Grand Theft Auto Online Expanded & Enhanced opt to make advantage of the game's newly added Career Builder function, they will start the game with a bankroll of $4 million. This option gives players an advantage by putting them in the middle of a criminal organization from the very beginning of the game.
Can you sell properties in GTA Online?
Although it is not possible to sell houses outright in GTA Online at the moment, players are able to trade their properties with one another as a quick and easy way to earn some extra cash.