How to Get The Osmiomancy Gloves in Destiny 2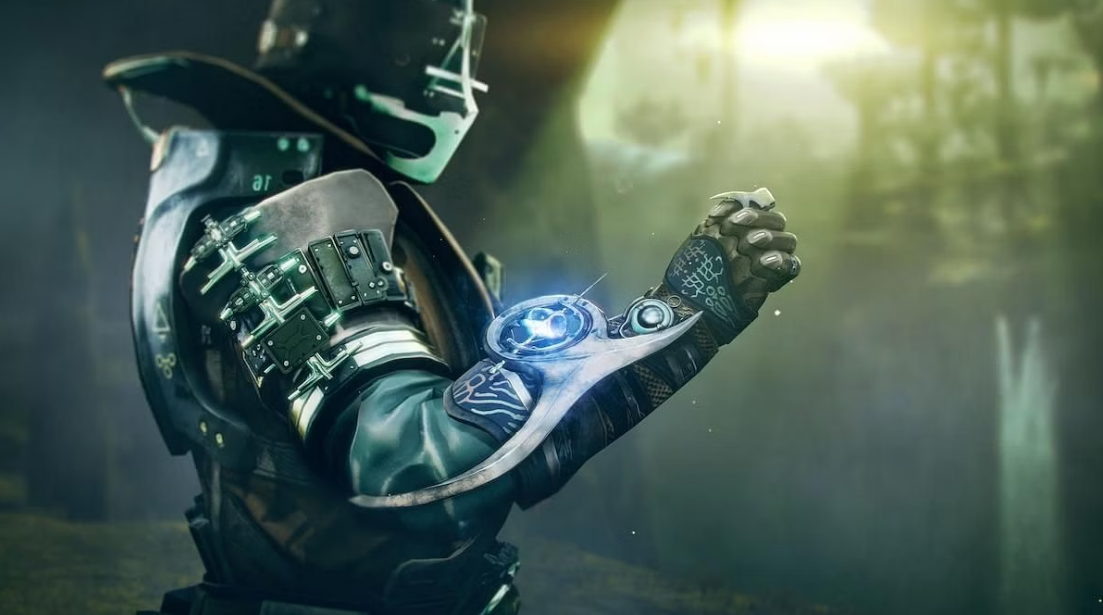 One of the numerous new exotics that were added to Destiny 2 with the release of The Witch Queen expansion was called the Osmiomancy Gloves. Infusing Coldsnap Grenades with features such as rapid cooldown regeneration on impact and also providing the user a complete second charge to play with, these set of exotic gauntlets for the Warlock is designed to further enrich your experience of wielding Stasis. In this post, we will walk you through the steps necessary to get the osmiomancy gloves in Destiny 2. So let's get started:
Read Also: How to Get Arbalest in Destiny 2
How to Get The Osmiomancy Gloves in Destiny 2
In this year's iteration of Destiny 2, acquiring these gloves will require a significant amount of grinding. To obtain the Osmiomnacy as quickly as possible, you need play as a Warlock and complete all of the Witch Queen's campaign missions on the Legendary difficulty setting. After successfully completing the epic campaign, players will be rewarded with power levels gear of 1520 and the option to obtain one of the two new exotic armour pieces available for their class, including omiomancy gloves. However, this is not an easy task to accomplish. The other exotic that is not chosen can only be obtained by completing a solo Legend or Master Lost Sector, just as the vast majority of the new exotic armour pieces that are being added to the game. Players who do not succeed in completing the legendary campaign will be required to complete one of the Lost Sectors in order to have a shot at obtaining the gloves.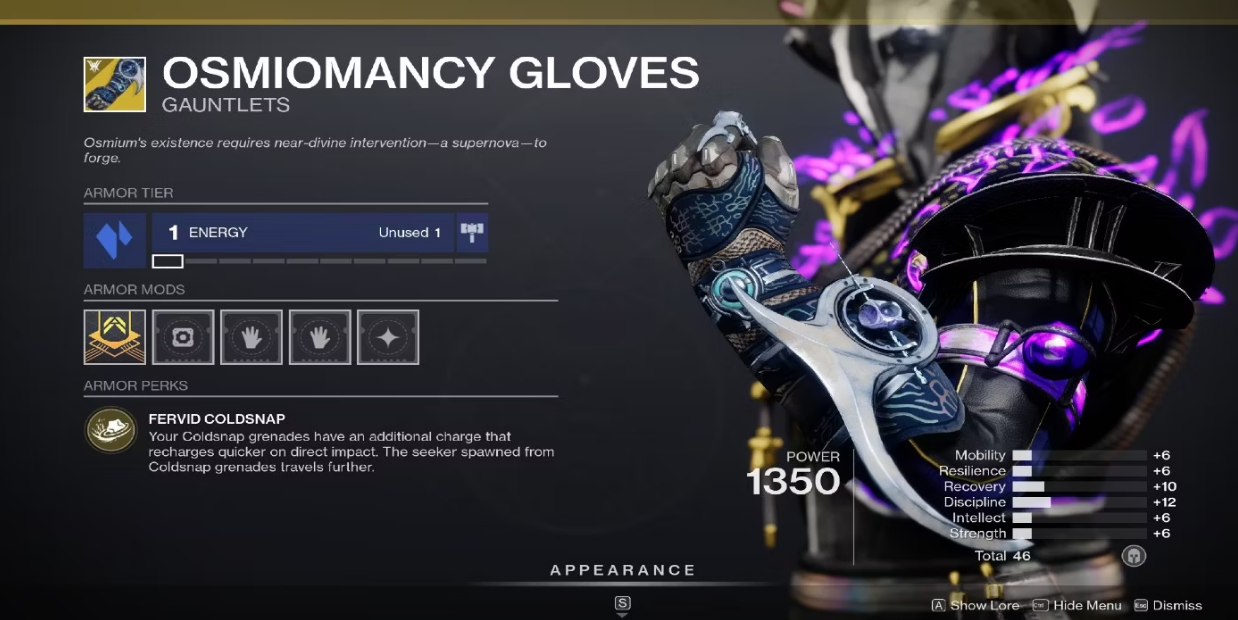 When using the Warlock's stasis subclass, it is almost inevitable that the Osmiomancy gloves will become a staple in the Warlock's daily rotation of exotics. In Destiny 2, having the ability to carry two grenades has always been highly valuable; however, having the ability to carry two grenades that can quickly spread and freeze opponents both before and after they die is handy in practically every situation that the game has to offer. When it comes to Warlock exotics, the Osmiomancy gloves are an item that you just cannot go without.
It is important to note, however, that there is a significant possibility that you will not obtain the Gloves. If something like this takes place, you will have no choice except to engage in Lost Sector farming. When you finally figure out where all of the Lost Sectors are hiding, cultivating them will become a breeze. In a nutshell, search the map for a specific symbol that looks like the one that is seen below.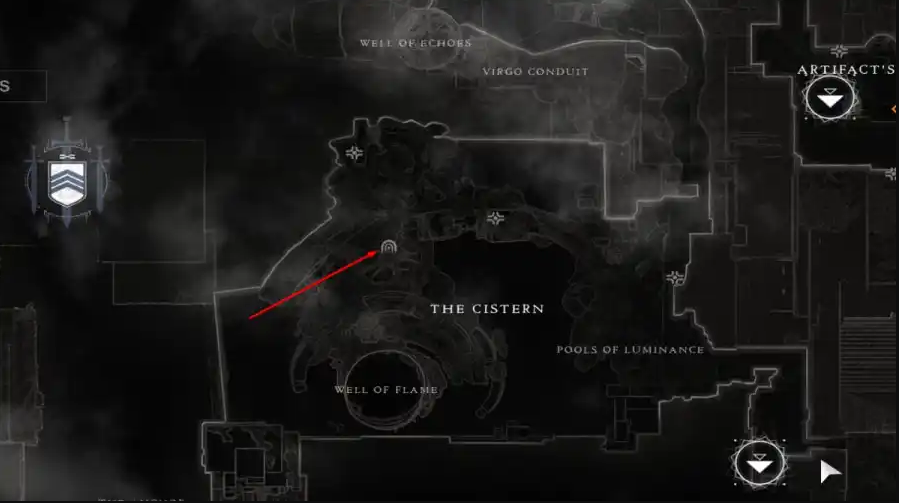 It is not possible to obtain Osmiomancy Gloves by farming in any old Lost Sector. You will need to farm both Master Lost Sectors and Legendary Lost Sectors in order to progress.
FAQs
Can you get Osmiomancy gloves without witch queen?
Yes, you will need the corresponding DLC in order to acquire the exotics that can be found in lost sectors. Therefore, you'll need Witch Queen if you want to use Osmiomancy Gloves, Beyond Light if you want to use Necrotic Grips, and so on.
Can I just buy The Witch Queen DLC?
There is only the Witch Queen available. You will need to purchase the other items separately. Legacy DLC can be purchased independently of the currently available content. The Legendary Edition includes all of the previous expansion packs, starting with the Forsaken Pack and going all the way up to Beyond Light (which I would recommend holding off on getting until it is on sale).
Will Beyond Light be free?
Shadowkeep, Beyond Light, and The Witch Queen, in addition to all of the quests and content related with these games, will be made available to gamers at no additional cost. Any anyone who owns the game will be able to access the older expansions regardless of what platform they play it on as the offer is valid for all versions of the shooter game that are now commercially available.
Is Destiny 2 no longer free?
You and your friends are welcome to join the action-packed massively multiplayer online game Destiny 2 at any time, from any location, and for no cost whatsoever. Get Destiny 2: Lightfall and the Annual Pass by Preordering Now! You can pre-purchase this item to immediately unlock a brand new Exotic.
How much gb is Destiny 2 on pc?
Memory is a whopping 6 gigabytes of RAM. Graphics: NVIDIA GeForce GTX 660 or GTX 1050 with 2GB of memory or AMD Radeon HD 7850 with 2GB of memory. Connection to the internet via broadband network. Storage: 105 GB available space.
Is Destiny 2 CPU heavy?
When compared to other games, Destiny 2 demonstrates great multi-core and multi-thread CPU utilisation. Additionally, the game offers excellent customization options for elements that need a lot of GPU power. Even if the strain on the CPU is evenly distributed across all of the cores, Destiny 2 is still heavily dependent on the graphics card.