How to Stream Games on Facebook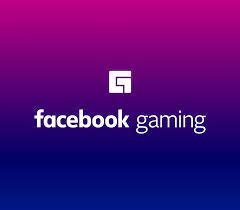 By following the instructions in this tutorial, you will acquire the knowledge necessary to broadcast games on Facebook Gaming directly from your own personal computer.
Read Also: How to Hide Ads on the Facebook Website
How to Stream Games on Facebook
Following these instructions will allow you to begin streaming as soon as you have finished configuring your computer's hardware and software:
1. By creating a page for Facebook Gaming, you will have the ability to host your broadcast.
2. Proceed to the webpage that corresponds to the Creator Portal.
3. From the menu, select the option to Create a Live Stream.

4. Make your selection from the drop-down menu that is labelled "Your Facebook Gaming Page." Determine where you want to put it.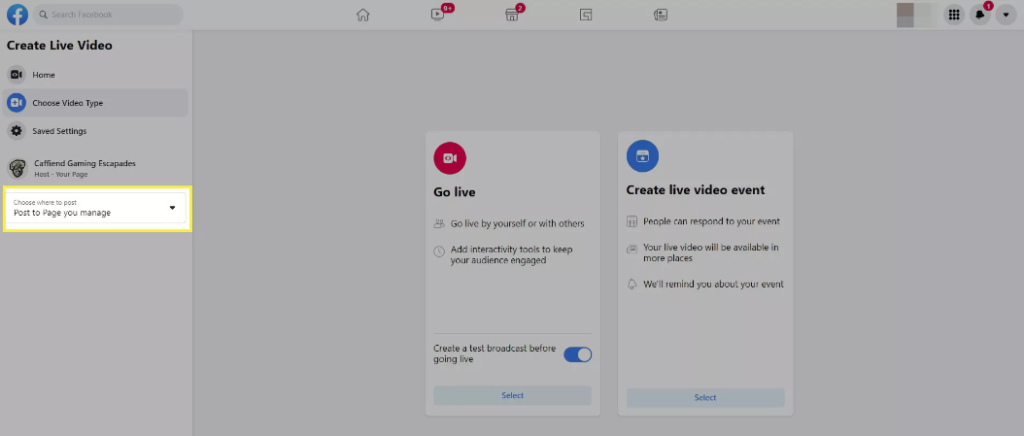 5. Pick the kind of video that you want to watch. (Either organise an event with live video streaming or go live yourself.)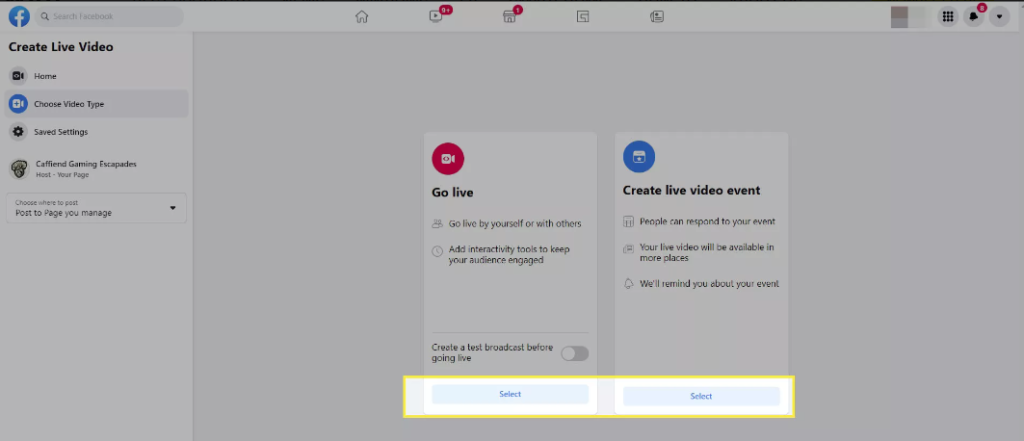 6. Click the "Get Started" button after selecting the reason for going live from the drop-down menu that is located under "Welcome to Live Producer."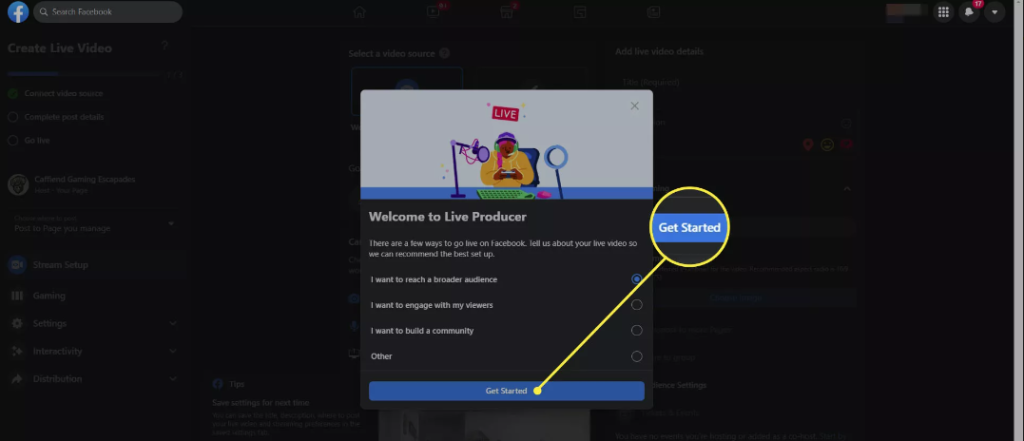 7. Select Streaming Software from the pull-down menu that is titled "Streaming Software." Choose a source for the video.

8. To copy your stream key, you can do so by clicking the Copy button that can be found in the Streaming Software Setup section.

9. Select Facebook Live from the list of available Services in whichever broadcasting programme you're using. In order to make changes to these settings in OBS Studio, go to the menu bar and select File > Settings > Stream.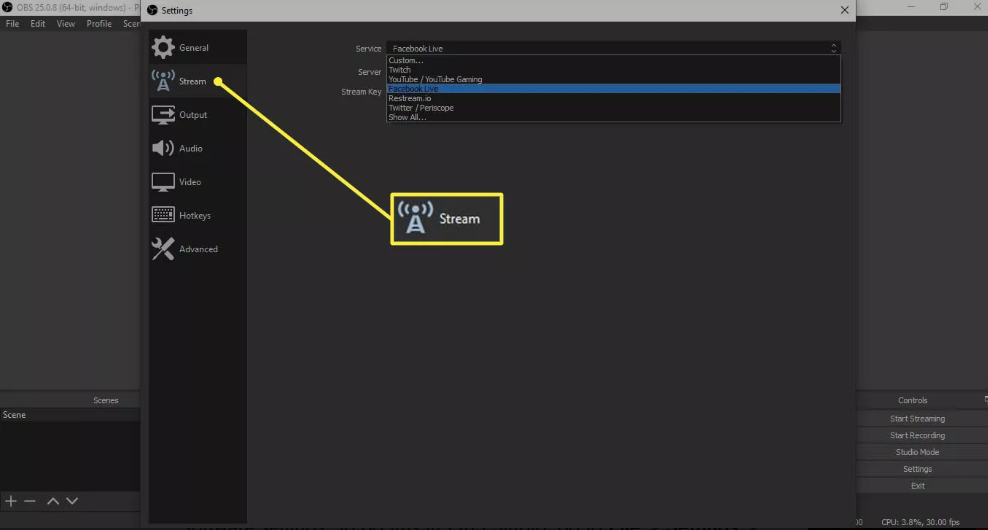 10. Enter the Stream Key and Server URL into the appropriate fields in the configuration options for your streaming software. In order to make changes to these settings in OBS Studio, go to the menu bar and select File > Settings > Stream.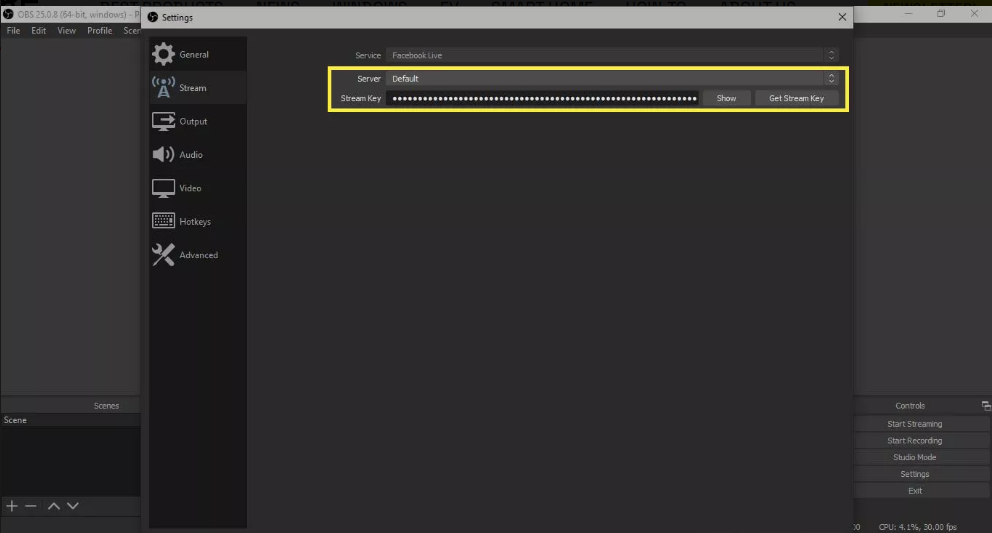 11. You will be able to start streaming using your broadcast software after the configuration of your stream has been completed. A sneak peek will now be displayed on Facebook. Choose the window that is quite modest in size right now to make it bigger.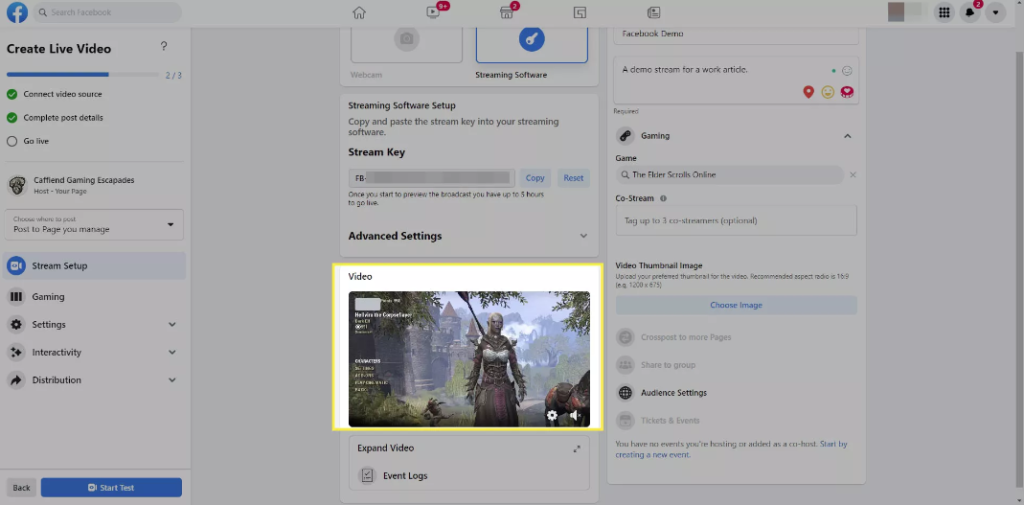 12. It is necessary for you to provide a name for your stream, as well as a description and a game to associate it with.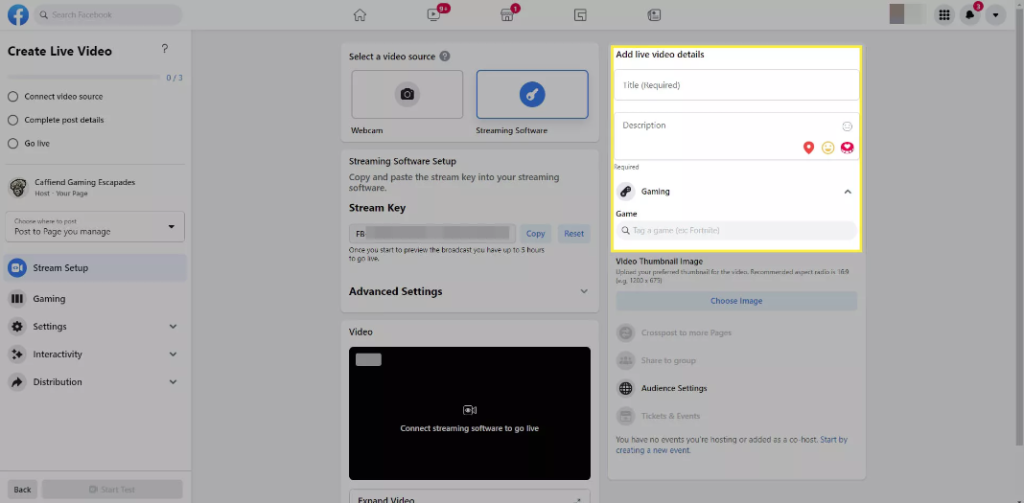 13. Make the decision to activate live (or if doing a test, select Start Test).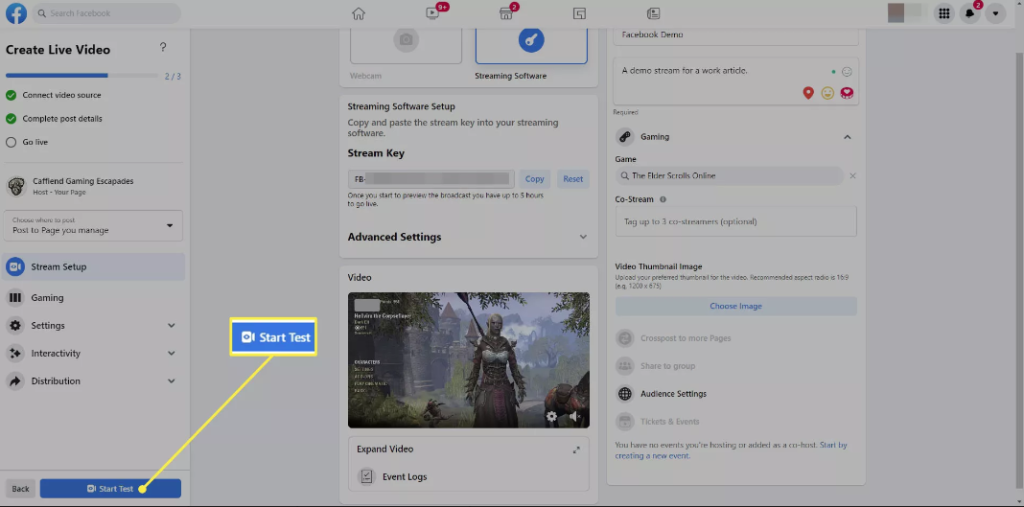 FAQs
What equipment do I need to stream on Facebook gaming?
To begin streaming on Facebook, all you require is a computer (or an Android mobile device) and a connection to the internet that is consistent. If you want to be able to actively connect with your audience, it is also recommended to have a high-quality webcam as well as a microphone. Finally, in order to stream video games in a professional manner, you should install a programme such as OBS Studio.
What does a beginner streamer need?
Putting together a streaming setup that is suitable for novices is not particularly difficult. You'll need a camera, a microphone (or mics), lights, and a connection to the internet that is reliable. A piece of software that allows live broadcasting will also need to be in your (digital) possession.
How much does it cost to start streaming?
If you already own a gaming computer, the price may be as low as $500, but if you want high-end equipment, it can go as high as $1,500 and even higher. You don't have to spend a tonne of money on the equipment you use to stream on Twitch, as many streamers will attest to the fact that you don't have to spend what works for your budget.
Do you have to be good at a game to stream it?
Because they stream their gameplay so frequently, streamers typically have a high level of proficiency in the games they play. People will watch your streams for as long as they find them amusing, even if you are not the best player in the world at the game you are streaming. This is the good news.