How to Take a Screenshot With Microsoft PowerPoint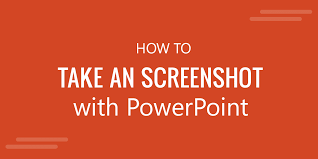 If you're looking for a basic and speedy way to capture a screenshot on your own computer, you don't need to look any farther than Microsoft PowerPoint. You are absolutely right about it! A screen recording option is one of the many tools that are included in the presentation-creation software that is made available by Microsoft. This option is included alongside the other tools. The following is the correct procedure:
Read Also: How to Insert a GIF in PowerPoint
How to Take a Screenshot With Microsoft PowerPoint
Microsoft PowerPoint includes a built-in screenshot feature. PowerPoint makes it simple to capture any visible window by letting you choose which ones to capture with a single click.
1. To include a screenshot in your presentation, click the Insert > Screenshot menu item.
2. With the exception of minimized windows, all currently active windows will be displayed in a grid.
3. To capture a snapshot of a specific window, click that window's tab. Click Screen Clipping if you'd prefer pick a region of the screen to capture. The PowerPoint window will minimize, letting you click and drag to capture a snapshot of whatever is directly behind it.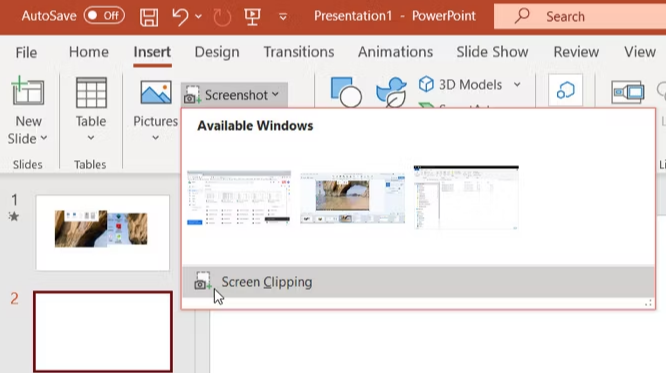 4. PowerPoint will display the captured image. Right-click the image, and then select "Save as Picture" to download it to your PC.