How To Transfer Video From PC To iPhone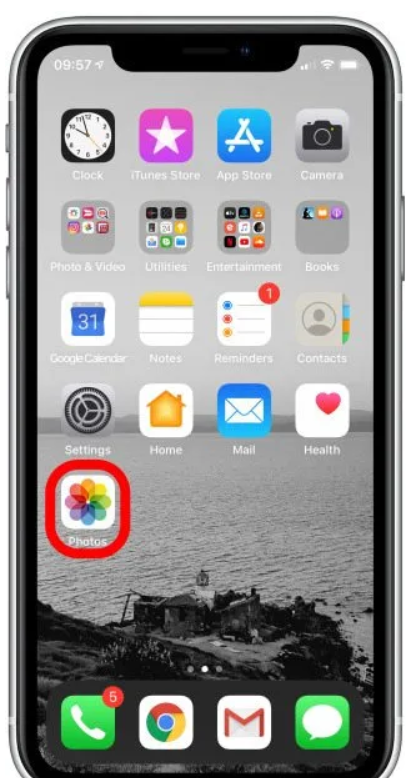 First and foremost, the iPhone only accepts a limited number of video file formats, including MP4, M4V, and MOV files. If you want to view films on your iPhone after transferring them from your PC, you will need to convert your videos into iPhone-compatible formats first before transferring them. When it comes to transferring movies from a computer to an iPhone, iTunes is often the first programme that comes to mind. The iTunes media player and library programme is the sole official media player and media library application provided by Apple, and it is capable of managing the libraries of your iPhone, iPad, and iPod touch. With iTunes, you may transfer a variety of video formats from your computer to your iPhone or iPod touch.
The following steps will show you how to transfer videos from computer to iPhone with iTunes:
Connect the iPhone to the PC via USB. If iTunes doesn't start automatically, start it manually on your computer.
Click "File > Add Files to Library" in the window's top left. Then add your computer's video files to the library.
In iTunes, pick "Movies" from the left sidebar. Then click "Apply" and "Sync Movies". Then iTunes syncs movies to iPhone.
When synchronising videos from iTunes Library to iPhone, iTunes will only sync the chosen videos, erasing the un-selected ones. If you have non-purchased movies that aren't stored in your iTunes library, you'll lose them forever until you use an iTunes alternative. If you want to transfer videos from computer to iPhone without losing data, you may use Leawo iTransfer.
Using the iPod/iPad/iPhone transfer app is simple. With this programme, you can transfer all video files at once, eliminating the need to sync iTunes and concern about file sizes.
Here is how to transfer videos from computer to iPhone with the iPhone transfer tool:
Start Leawo iTransfer on your PC and connect your iPhone via USB. The programme will automatically detect your iPhone's contents. The programme will then reveal your iPhone's library on the left sidebar. Click "Movies" in the left sidebar to see the contents in the right window.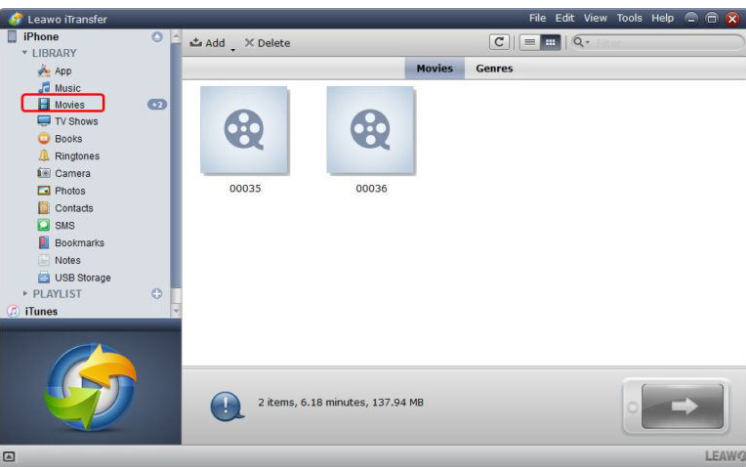 If your Movie Library is empty, you may use the "Add File" button in the centre of the window to add video files from your computer. To add video files from your computer, choose "File > Add > Add File/Add Folder" in the top right corner of the window.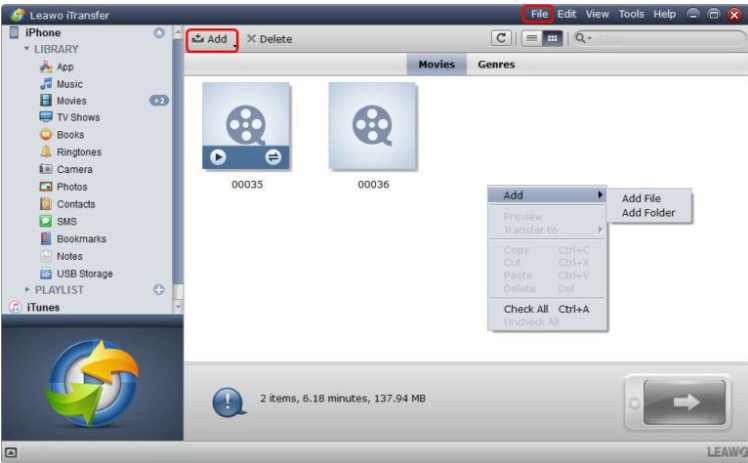 The app will then begin copying videos from the PC to the iPhone. The progress metre shows you how far the transfer has gone, and when it is finished, the videos appear in the destination folder.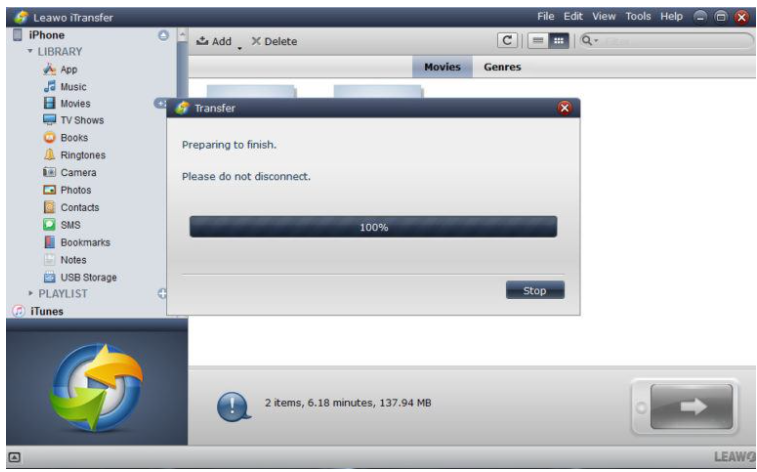 You now have the option of using Leawo iTransfer as an alternative to iTunes if you are looking for something similar. There is no way to state that the programme is a complete alternative for iTunes since it does not have the ability to upgrade your iOS software or provide you with access to an integrated app store. In contrast, if you have any non-purchased media files on your computer or if you wish to get rid of iTunes synchronisation, Leawo iTransfer is a fantastic option since it will not destroy anything during the data transfer procedure.
Read More: How To Rotate Screen On Chromebook – Complete Guide
Video Guide