How to Turn Off Power Reserve on an Apple Watch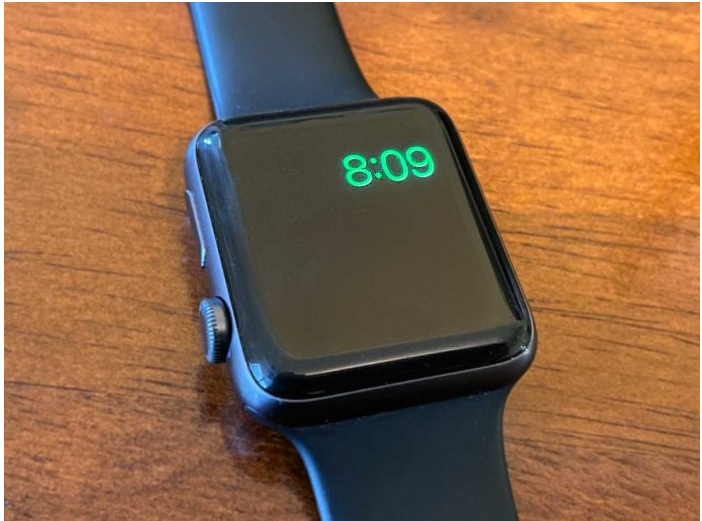 When the battery life of an Apple Watch becomes too low, the Power Reserve function kicks in and disables practically all of the watch's features. As a result, one of the most commonly searched Apple Watch-related questions is "how to turn off Power Reserve on Apple Watch." The good news is that you can turn it off and on whenever you wish using a straightforward method.
Although using the power reserve option on your Apple Watch can help extend the life of its battery when it's nearing its end, doing so disables all of the watch's functions with the exception of the most fundamental one: displaying the current time. It may seem like a riddle how to get the Apple Watch to function normally again after Power Reserve mode has been activated, but if you follow the steps below, you will be able to get it back up and running. The following is a description of how to disable Power Reserve on an Apple Watch:
Read Also: How to Enable Announce Messages with Siri on Apple Watch
How to Turn Off Power Reserve on an Apple Watch
1. Swipe up from the bottom of your watch face in the direction of the crown to access the Control Center on your watch. The Low Power Mode feature can be deactivated in this manner for your convenience.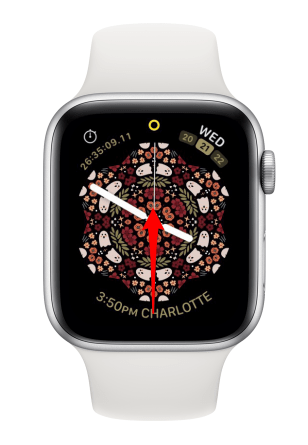 2. Tap the icon that looks like a percentage of the battery's remaining capacity.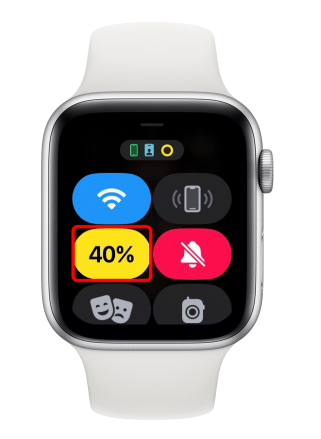 3. Stop using the Low Power Mode by turning off the setting. It will be yellow when it is operational, but it will change to a grey colour when it is deactivated.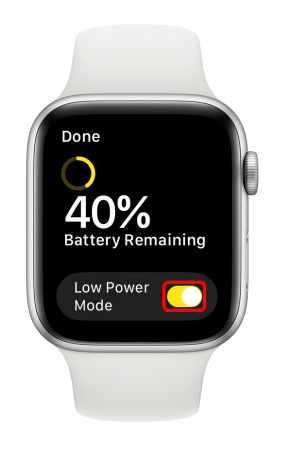 FAQs
Why won t my Apple Watch turn off Power Reserve?
If your Apple Watch fell into Power Reserve on its own, then it's possible that all you need to do to get it back up and running again is charge it before turning it on again. You can reactivate your device by pressing and holding the side button until you see the Apple logo, then waiting for your Apple Watch to restart after you release the button. It is possible that you will need to charge your Apple Watch before continuing.
How long does Apple Watch last on Power Reserve?
Up to 36 hours while operating on a low power setting.
Apple carried out testing in August 2022 with preproduction models of the Apple Watch Series 8 (GPS) and the Apple Watch Series 8 (GPS + Cellular), each of which was coupled with an iPhone, and all of the devices were tested with prerelease software.
If you look at your Apple Watch and see a small red lightning icon next to the time, it means that the watch does not have enough battery life left to switch out of Power Reserve mode. You will need to give your watch a charge. Place your watch in its charging dock immediately. Wait around two to three hours for your Apple Watch to be fully charged once you have put it on the charger.
Why does my Apple Watch keep going into Power Reserve mode?
As soon as there is not much battery left in the Apple Watch, the device will switch over to the Power Reserve mode automatically. To exit this mode, press and hold the Side button (the lower button) until the Apple logo appears. This will allow you to quit the mode. There is a possibility that you will need to charge your watch first (allow up to 2.5 hours for a full charge).
Is it OK to charge Apple Watch everyday?
It's possible that you'll find it most convenient to charge your watch every night, while you sleep. The watch is not capable of receiving an excessive charge, and consistent charging will not adversely affect the battery in any way. When the battery reaches its maximum capacity, the charging process will end automatically. It will begin again if and when it is necessary owing to the continued consumption of battery power.
How much does it cost to replace Apple Watch battery?
It will cost you $79 to replace the battery on your Apple Watch Series 8, regardless of the model you have. This applies to any and all of the models. The battery for the Apple Watch Ultra can be replaced for the reasonable price of $99, which is a relief for Apple Watch Ultra owners.