How to Turn On Do Not Disturb on iPad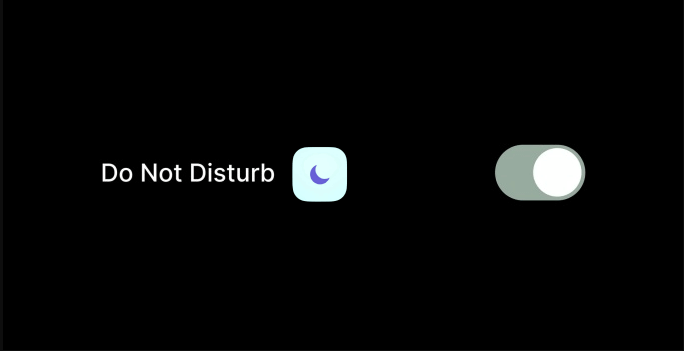 When you're busy or attempting to complete a task, you can use the Focus feature on your iPad to turn on the Do Not Disturb setting. Do Not Disturb disables all alerts and notifications when your device is locked and is set to on. This means that until you're ready to start getting notifications again, you may lock your iPad and enable Do Not Disturb so that it won't annoy you. You may learn how to activate Do Not Disturb on an iPad in this post. Consequently, let's begin:
Read Also: How to Enable Time-Sensitive Notifications in iOS
How to Turn On Do Not Disturb on iPad
From Control Center:
You can also turn on Do Not Disturb from the Control Center without visiting the Settings app. The Control Center can be used to enable Do Not Disturb as follows:
1. Activate the Control Center.
2. Select Focus.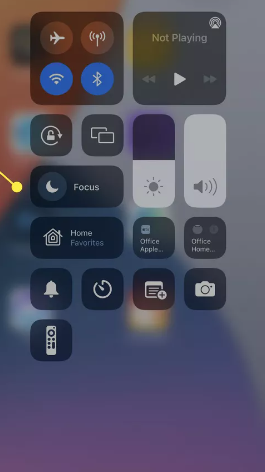 3. Do Not Disturb is tapped.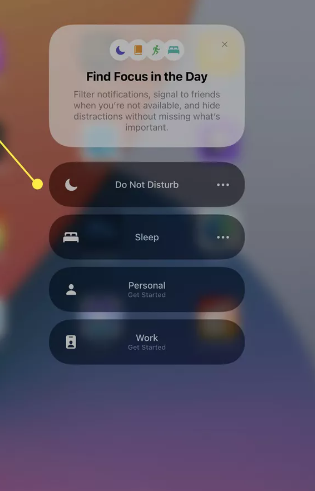 4. It will activate Do Not Disturb.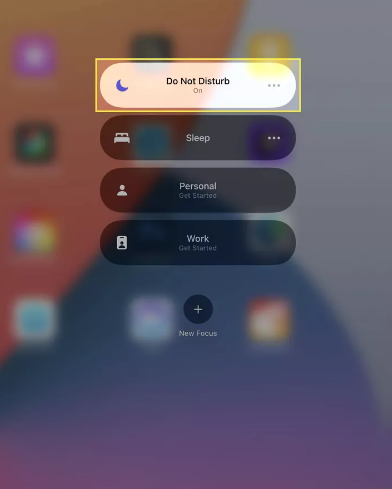 What Is Do Not Disturb on iPad?
You can instruct particular persons or applications to notify you when the Do Not Disturb feature is active. For instance, you can enter the Do Not Disturb settings on your iPad, choose People, and choose a particular individual from your contacts if you are anticipating an urgent communication from them. If there are any apps that you want to receive notifications from, you may do the same thing with them.
FAQs
Does iPad Have Do Not Disturb or Silent Mode?
Yes, the Focus feature of the iPad includes Do Not Disturb and Silent Mode. Four default settings are included in the multipurpose Focus feature: Do Not Disturb, Sleep, Personal, and Work. Custom modes can also be configured. You can stop all calls and applications with these Focus settings, or you can let some calls and apps deliver notifications while the others are muted.
What happens when you put your iPad on Do Not Disturb?
On your Apple iPad (6th generation) running iPadOS 13.1, use Do Not Disturb. You can turn your tablet to silent mode for a predetermined amount of time if you don't want to be bothered by texts or notifications. Additionally, even when your tablet is in silent mode, you can choose to receive messages from particular contacts.
Will my alarm go off if my iPad is on Do Not Disturb?
Will my alarm go off if I activate Do Not Disturb but texts and calls won't be made or received? Your alarm will indeed go off. a regular time.
What is the moon symbol on iPad?
The [Do Not Disturb] option is enabled if you see the moon symbol.
Does turning on Do Not Disturb save battery?
Several actions can be taken, albeit some may obstruct typical usage. Ensure that every app is closed. To turn off notifications, activate Do not disturb mode. To prevent the screen from remaining on while you aren't using it, set your screen timeout to 30 seconds.
Will I still hear my alarm if I have Do Not Disturb on?
Your alarm will sound in Do Not Disturb, silent, or even airplane mode as long as the time and date are configured correctly. Only your other notifications, like as missed calls, text messages, and app alerts, will be silenced by Do Not Disturb, Sleep, and other Focus modes.