How to Enable Time-Sensitive Notifications in iOS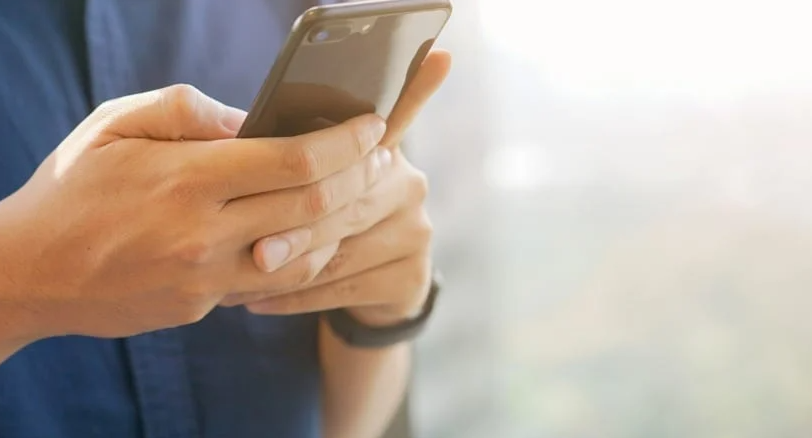 iOS 15 brought a plethora of brand-new iPhone features with it. The time-sensitive notifications were one of the most useful new features. Even if you have the majority of notifications muted using the Focus mode, time-sensitive alerts will make sure that you are still informed of any important updates. Notifications that are time-sensitive will bypass all of your Focus modes and stay on your Lock Screen for an additional hour, giving you the opportunity to respond to them with the level of urgency that is required. Apple classifies notifications as either passive, active, time-sensitive, or critical, depending on how urgently they need to be dealt with. This article will walk you through the steps necessary to enable time-sensitive notifications on iOS. So let's get started:
Read Also: How to Soft Block on Twitter on iOS
How to Enable Time-Sensitive Notifications in iOS
For Individual Apps
To get things started, we are going to take you through the steps of activating these notifications app per app, which will give you more flexibility and provide the basis for the next phase in the process. To enable time-sensitive notifications for the apps that are most important to you, follow these steps:
1. Launch the application to configure the settings.
2. Choose the option that says Notifications.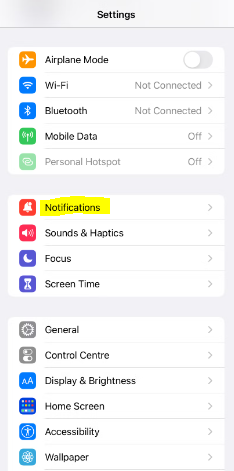 3. Keep scrolling down until you find the program from which you want to get notifications regarding time-sensitive events, and then choose it.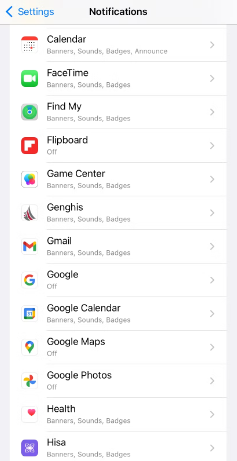 4. If the setting that allows notifications is turned off, you should switch it on.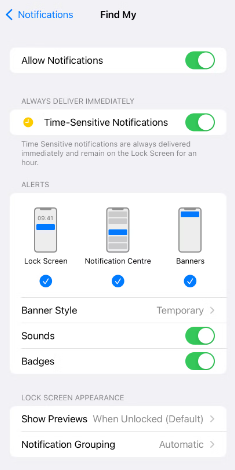 5. Last but not least, check to see that the Time-Sensitive Notifications setting is activated.
In Focus Modes
There is one further step that you need to take after you have activated time-sensitive notifications in the app(s) of your choosing. And this includes enabling apps to disregard different Focus modes even if they have time-sensitive notifications set.
This is the procedure to follow:
1. Open the app for configuring settings.
2. Tap the Focus button, then choose the Focus mode that you want to use.
3. Select Apps from the list shown under Allowed Notifications.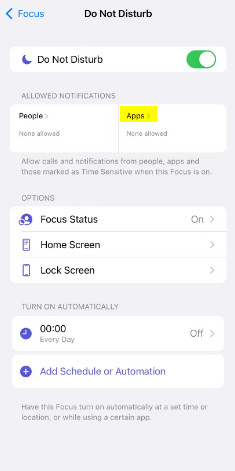 4. Time Sensitive should be enabled.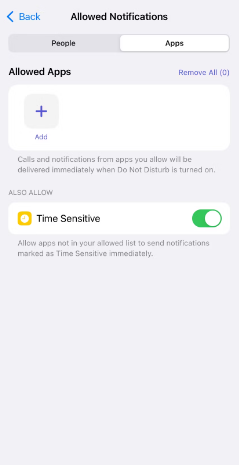 Apple provides a method to enable notifications from apps that do not have access to time-sensitive notifications. This method is only available when the Focus mode setting is activated. To accomplish this, use the Add button that is located in the Allowed Apps section. Next, choose the application(s) from which you want to begin receiving notifications even though the Focus mode is currently active on your device. Tap the Done button when you are finished.
FAQs
What are iOS time sensitive notifications?
A number of years ago, Apple made the Time Sensitive feature available on iOS devices such as iPhones, iPads, and iMacs. The purpose of the feature is to ensure that you do not overlook anything that is considered to be significant and to accomplish this, it will assign certain messages a greater priority than others.
Do time sensitive notifications disappear on iPhone?
Even if you've already seen the message, it will continue to appear on the Lock Screen and in the notification center for another hour if you select the "time sensitive" option when replying to it.
Why do I have time sensitive snaps?
On Snapchat, a time-sensitive notification is a special form of notice that is delivered to you in priority. Even when your device is in Do Not Disturb (DND) mode or Focus Mode, these alerts will continue to appear. The new feature will become available on May 9, 2023, but Snapchat users won't be the only ones to use it.
What happened to notifications in iOS 16?
Changes made to notifications in iOS 16
When you upgrade the software on your iPhone to version iOS 16, your notice will automatically begin appearing at the bottom of your Lock Screen. What this implies exactly is described in the following sentence. You may control notifications on an app-by-app basis by swiping up on these notifications to see more of them, easily deleting them, tapping on them, and viewing more of them.
Why is time sensitive on iPhone?
Permit time-sensitive messages to be sent out
Even though you have Focus on, other individuals and applications are still able to contact you instantly if you have Time Sensitive Notifications turned on during the initial setup of Focus.