How To Unlock Superman In Fortnite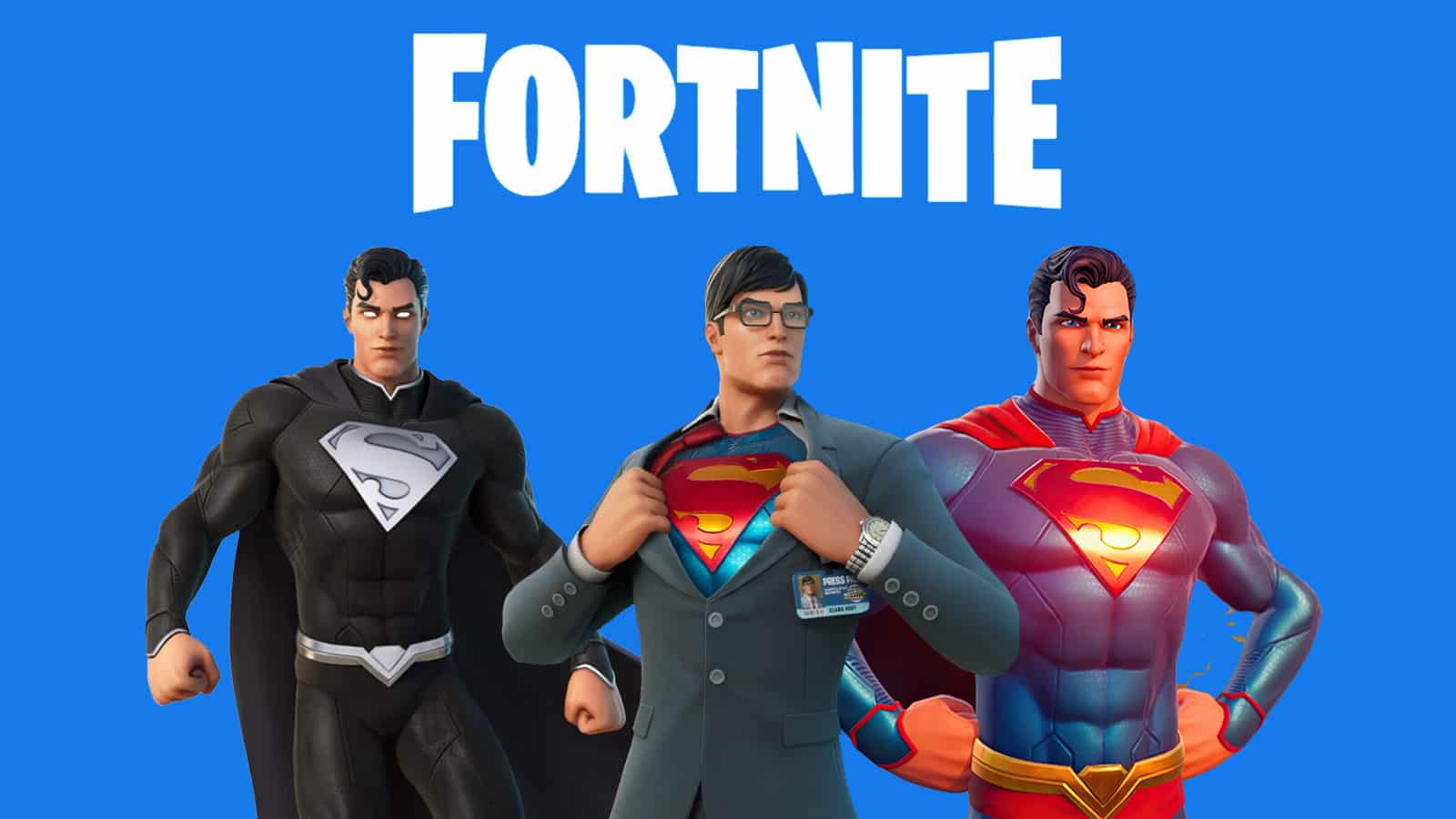 The procedure for obtaining Superman's skin in Fortnite is distinct from that of obtaining other skins. Superman cannot be unlocked with any amount of Fortnite XP or Fortnite Battle Stars, and he cannot be purchased with V-Bucks. Players who wish to acquire the Fortnite Superman skin will need to complete a series of specific Superman tasks before they can use the skin. In this article, we'll show you precisely how to get Superman in Fortnite, as well as the rest of the Superman cosmetic set, by following the steps outlined below. Also covered will be how to develop the Shadow Superman look.
Read Also: How to Play Split-Screen In Fortnite
How To Unlock Superman In Fortnite: Superman Skin Release Date
On August 10, 2021, players will be able to begin the process of unlocking Superman for the first time. This day marks the beginning of Fortnite Chapter 2 – Season 7 by exactly nine weeks.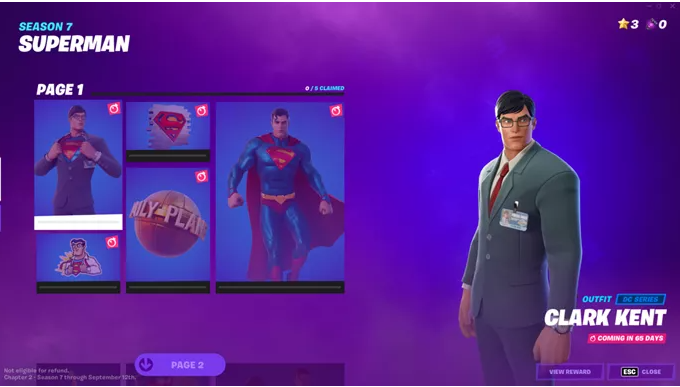 How To Unlock Superman In Fortnite: Superman Cosmetics
The Man of Steel did not arrive to Fortnite by himself, as some have speculated. He also brings with him a bevvy of extra cosmetics, including a pickaxe, glider, back bling, banner symbols, sprays, and other items inspired by Superman himself.
Superman is joined on the Fortnite island by fellow superheroes Armoured Batman and Beast Boy, who are also players in the game. All three of these legendary heroes will appear on the map as non-player characters, and their locations will be revealed later (NPCs). The Armored Batman may be discovered in Dirty Docks, Beast Boy can be found in Weeping Woods, and the one and only Clark Kent can be found at The Orchard, among other locations.
Speak with these amazing NPCs if you want to accept one-of-a-kind Superman missions. Complete these given objectives and you'll be rewarded with a pair of Superman's accessory cosmetics, in addition to the Clark Kent basic skin, for your efforts.
Take damage from a player and survive (Beast Boy)
Reach speed 99 in a vehicle (Beast Boy)
Use a Launchpad (Armored Batman)
Fly a Saucer (Armored Batman)
Visit three Different Named Locations (Clark Kent)
Visit the Mothership or an Alien Biome (Clark Kent)
Defeat Aliens (Armored Batman, Beast Boy, and Clark Kent)
The Call to Action Emoticon may be unlocked by completing one of the seven Superman tasks listed above. The Superman Shield Spray will be awarded to players who successfully complete three of the Superman tasks. Finally, finishing five of the seven objectives listed above will result in the unlocking of the legendary Clark Kent costume.
How To Unlock Superman In Fortnite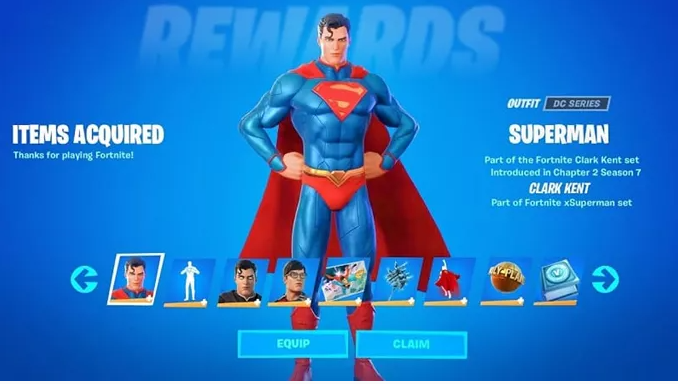 In order to begin unlocking Superman's actual form, users must equip the Clark Kent skin they have obtained in order to begin the process of obtaining it. The following challenges can only be performed when the Clark Kent skin is on your character:
Glide through rings as Clark Kent (5)

Reward: The Daily Planet Back Bling

Use a Phone Booth as Clark Kent (1)

Reward: Secret Identity Emote, Superman's Cape Back Bling, and the Clark Kent (Superman) skin
To acquire the Daily Planet Back Bling, Clark Kent must glide through five rings while he fights crime. In the case of Clark Kent, using a Phone Booth would provide the classic Superman style variation for Clark Kent, along with the Cape Back Bling of Superman and the Secret Identity Emote, which changes Clark Kent into Superman when activated automatically.
How to Unlock Superman In Fornite: Shadow Superman Style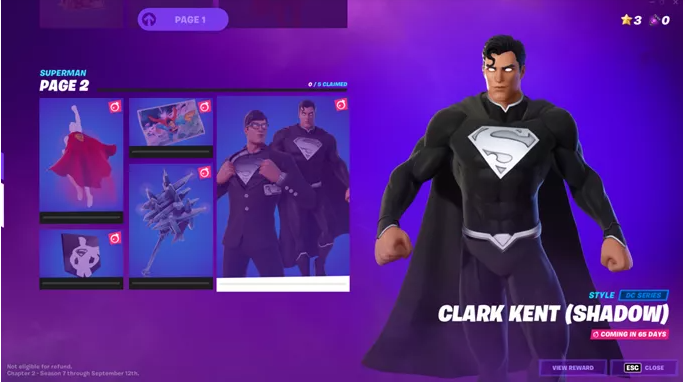 But that's not all: Fortnite players may also acquire Superman gliders, pickaxes, and black and white Shadow style versions, among other things. Depending on how many Epic tasks a player has finished throughout Chapter 2 – Season 7, they will get one of the following rewards:
Complete Epic Quests (63)

Reward: Kal-El's Cape Glider

Complete Epic Quests (68)
Complete Epic Quests (73)

Reward: The Last Son of Krypton Loading Screen

Complete Epic Quests (78)

Reward: Solitude Striker Pickaxe

Complete Epic Quests (84)

Reward: Clark Kent (Shadow) outfit, Superman's Cape (Shadow) Back Bling, The Daily Planet (The Late Edition) Back Bling, Solitude Striker (Shadow), and Kal-El's Cape (Shadow) Glider
To be able to unlock these one-of-a-kind Superman cosmetics, you'll need to accomplish a considerable number of Epic tasks in the game. On a weekly basis, seven new Epic missions are introduced to the game to keep things interesting. When Superman goes up for the first time, there will only be a total of 63 potential Epic missions for players to accomplish. Because of this, Fortnite players will have to wait until at least Week 12 before they can acquire the whole Superman cosmetic collection, which includes the Shadow variant styles.
Video