How to Unlock the Goku Skin in Fortnite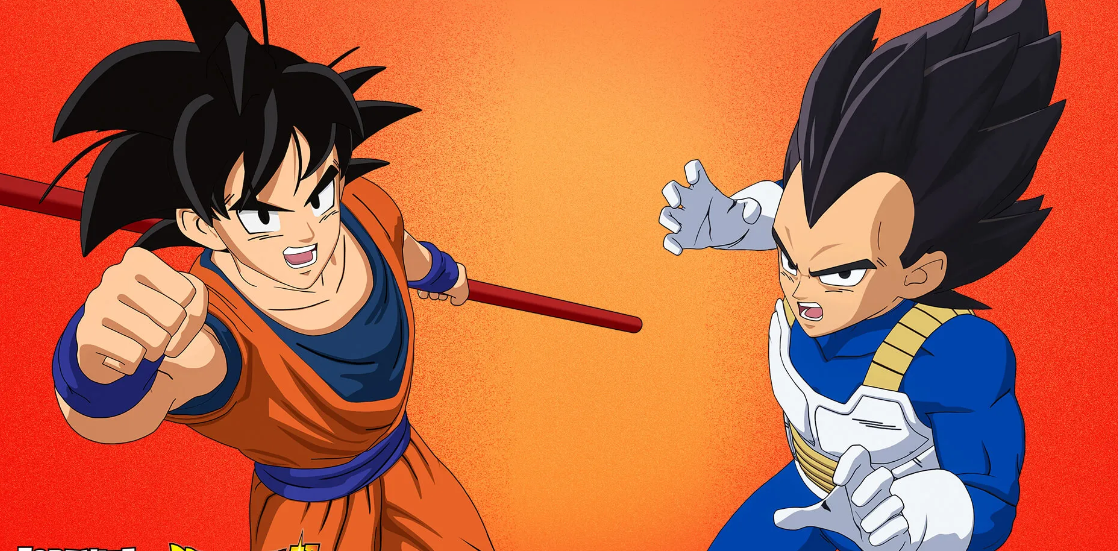 The iconic Super Saiyan Goku has at long last been incorporated into the game of Fortnite in the form of a skin, even though for a considerable amount of time, many people believed this would never be feasible. The character's revered appearance is preserved through an anime art style, which is evident from the fact that the warrior is depicted in his signature orange gi and is drawn in anime style. Nevertheless, there is much more going on here than meets the eye first. This skin comes with a wealth of distinct designs that any fans of Dragon Ball will love, in addition to his very own specialized set of accessories designed specifically for him. If you follow the instructions outlined in this tutorial, you will be able to obtain the Goku skin for use in Fortnite:
Read Also: How to Get the Rocket Emote in Fortnite
How to Unlock the Goku Skin in Fortnite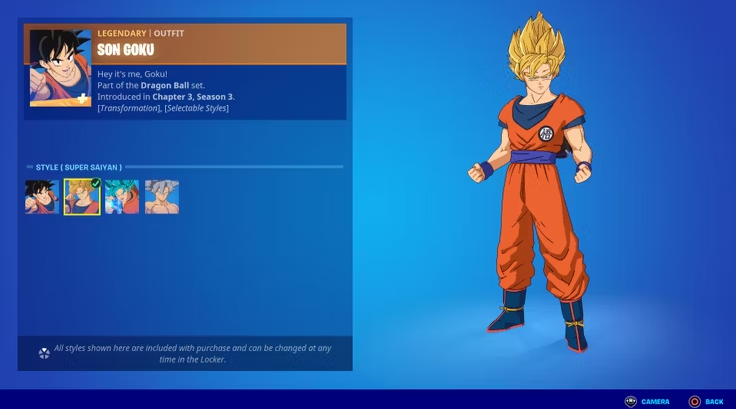 You may get the Goku skin, also known as Son Goku, by spending 2,000 V-Bucks in the game's Item Shop page. Son Goku is another name for this skin. If you intend to purchase all of the Dragon Ball products, you might want to consider purchasing the "Goku & Beerus Bundle," which costs 2,700 V-Bucks and allows you to receive both skins and their cosmetics.
The Goku skin for Fortnite offers four different styles that may be chosen from, including Ultra Instinct, Super Saiyan, and Super Saiyan Blue. The skin is included in a set with the Power Pole (Nyoibo) Pickaxe, Back Bling, and Goku's Charging Up emote. The set may be purchased individually or as part of a bundle. The skin itself is gorgeous, and in contrast to other expensive content, such as the Wolverine skin available through the Crew Membership program in Fortnite, it features transformations. Players can transition between the Super Saiyan, Super Saiyan Blue, and Ultra Instinct Styles by using Goku's Charging Up emote. This allows players to emulate Goku's famous transformations while playing the game.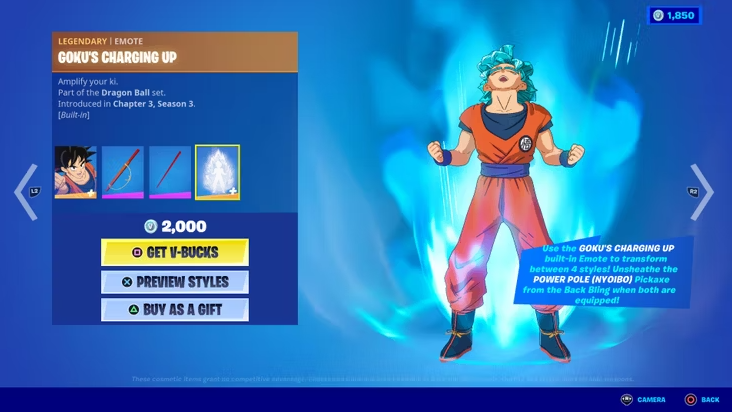 This will set you back 2,000 V-Bucks, which is not a small amount. On the other hand, players who are seeking to save some V-Bucks may purchase the Goku and Beerus Bundle for 2,700 V-Bucks, which includes everything described above in addition to the Beerus cosmetics and an Epic Power Unleashed Loading Screen. This bundle can be obtained by clicking here.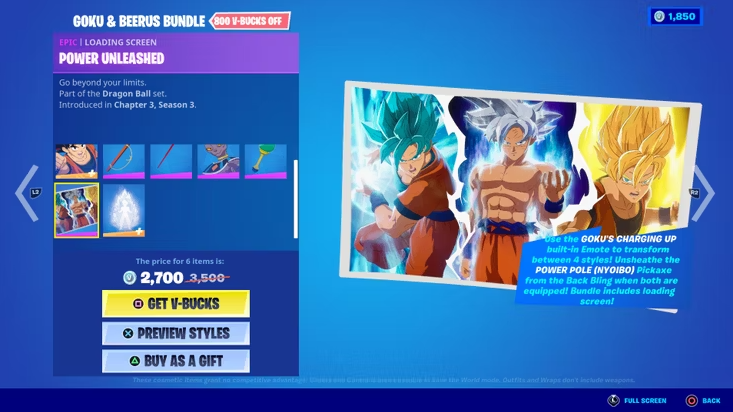 FAQs
Can you still buy the Goku skin in Fortnite?
The Son Goku Outfit is currently available for purchase in the Fortnite Item Shop. On May 24th, 2023, Son Goku was unavailable for use for the very last time. It is currently uncertain when or if it will be available again in the Fortnite Item Shop in the future.
How do I get the DBZ skins in Fortnite?
These skins are all available for purchase through the in-game item shop of Fortnite, which features new items on a daily basis. Players need to keep an eye out for the arrival of Dragon Ball skins in the item shop, and they need prepare to spend between ten and twenty dollars on each one when they do.
Is Dragon Ball skin free in Fortnite?
However, those who are looking for Dragon Ball character skins will need to look in the Fortnite Item Shop instead. There, Son Goku, Vegeta, Bulma, and Beerus are all available for purchase by any player who is ready to spend their hard-earned V-Bucks on them.
Is Vegeta skin free in Fortnite?
The Vegeta skin can be purchased for 1,800 V-bucks, and just like the Goku skin, it comes equipped with an emote that, when engaged, causes Vegeta to appear differently.