How To Update Roblox On PC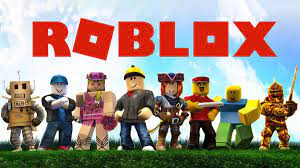 Are you looking for the answer to the question of how to update Roblox on PC? If you are unable to update Roblox on Windows 10, you will be able to find remedies and solutions for your problem right here. Roblox is a gaming platform that has been rapidly rising in popularity, despite claims that it is about to be closed. It is also a game production system that allows players to build their own games, which has helped to further increase its popularity. It is presently available for download on PC, Xbox One, Android, and iOS devices, among other platforms. This article will assist you if you are interested about how to update Roblox on Windows 10 and you are experiencing the Roblox was unable to update error message.
Read Also: How to Get Buffoon in Hours Roblox
How to Update Roblox on PC
If you are experiencing an issue that prevents you from updating Roblox to the most recent version, try any of the following solutions.
Restart your PC
Restarting your computer is a simple solution for updating Roblox on Windows 10. Before you do anything more, make sure you log out of your Roblox account. When everything is back up and running, log back in and ideally you will be able to effortlessly update Roblox on your PC.
Check your Connection
Check to check that your internet connection is functioning correctly first. If possible, utilize WiFi or Broadband for this reason and switch off any VPNs that may be running. Additionally, double-check your firewall settings to ensure that everything is in working order.
Firewall may be found by searching for it in Windows.
By choosing Roblox, you must allow the application to pass across the Windows Firewall.
Go ahead and confirm your decision.
Restart your computer.
Roblox should be launched.
Update Game on Browser
The procedure for updating Roblox on your browser and desktop application is the same. All you have to do now is open the Roblox Web Client and log in to your account.
The updates will be carried out automatically as soon as the game is launched. It is also necessary to clean the caches of your web browsers. Here's how it's done:
This applies to both Google Chrome and Mozilla Firefox.
To access the "Clear browsing data" option, use Shift + Ctrl + Delete on your keyboard.
Select "All time" as the time duration option.
Delete 'Cookies,' 'Cached Images and Files,' and any other site data that has been saved.
Select 'Clear Data' from the drop-down menu.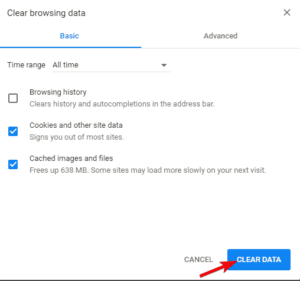 Reinstall Roblox
It is one of the final alternatives that you may use to update Roblox on your PC, and it involves uninstalling and reinstalling the game. This should, in theory, resolve any issues you are experiencing.
Clear Browser Caches
To clear your browser caches, you must first select Clear cookies and Cached Images and Files from the drop-down menu on your browser's toolbar, and then click on Clear Data. Then open Roblox and sign in using your account information. This should kick start the process of updating the system.
Video