How to Use Spotify Gift Cards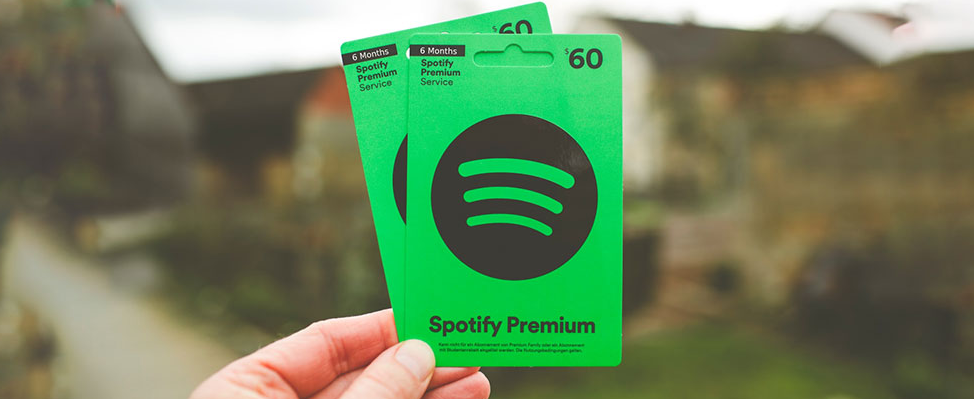 A Spotify gift card is a kind present that will help you save money on the monthly Premium music membership that costs $9.99. You may go above and beyond the basic functionality of free Spotify by subscribing to Spotify Premium, which enables you to download music, make personalised playlists, listen to albums in order, and, most importantly, listen to music without being interrupted by advertisements.
You will need to head to your computer in order to redeem a Spotify gift card because this type of card can only be done so on the website. If someone has given you a Spotify gift card and you are unsure how to use it, head to your computer. It is important to note that you cannot use a gift card to pay for a student or military Spotify subscription because gift cards can only be used to pay for a regularly priced subscription. Here is how to make use of a gift card purchased from Spotify.
Read Also: How to Uninstall Spotify on Windows 10
How to Use Spotify Gift Cards
1. On your desktop computer or portable device, use a web browser and navigate to www.spotify.com/redeem.  After that, access your Spotify account by logging in.
2. In order to use your gift card, you will need to input a personal identification number (PIN) or a code that is located on the back of the card. You should enter the zip code that corresponds to the address that you supplied when you opened the account for the zip code. If you are unsure of the zip code to input, consult the table below. If you are unclear about which zip code to use, choose the one that is located the closest to the address.
3. Once you have completed everything, you will need to click the button that says "ENTER CODE."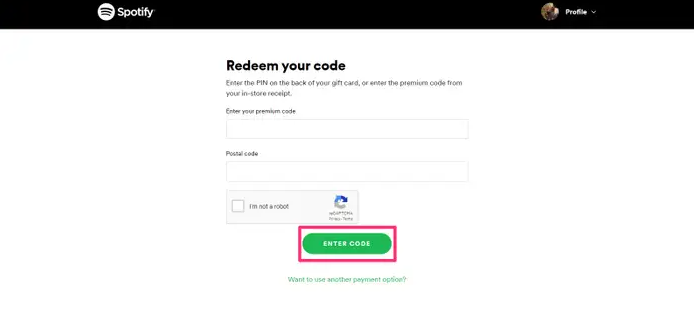 When you redeem the card, any money that was taken out of your account will be put back in there along with any other funds that were taken from the card.
FAQs
Do gift cards for Spotify ever expire?
Gift cards that are bought from Spotify have a validity term of one year after the date that the card was bought from Spotify. You won't be required to pay any service fees or inactivity penalties when you buy a gift card for Spotify because Spotify does not charge its users for these types of services.
Where can I go to purchase a gift card for Spotify?
You may get Spotify gift cards from the vast majority of the top retailers and technical sources today. You can purchase them in physical form at retailers such as Walmart, or you can get electronic gift cards that can be redeemed on the website of the respective retailer.
Is there a gift card for a year of Spotify Premium that can be purchased?
You will be able to obtain 12 months of Spotify Premium for the price of 10 months of the service if you buy a gift card for Spotify that is good for a full year of the service and the gift card is good for a full year of the service.