How to Sign Up for the Spotify Student Discount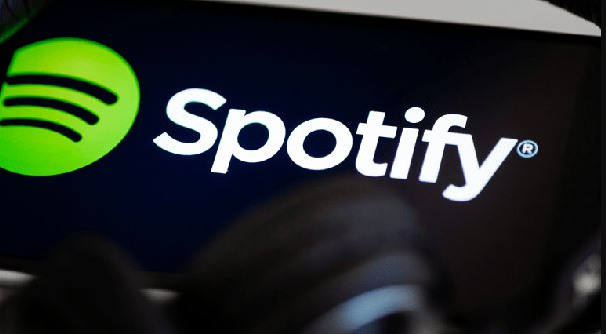 This guide will walk you through the steps necessary to qualify for the Spotify student discount, which entitles students to a complete premium account at half the regular cost and removes any and all restrictions. You will be able to receive the discount if you carry out the steps outlined in this post. You will be eligible to receive any ongoing bonuses or special offers that are currently being made available.
Read Also: How to AirPlay from an iPhone or iPad to Roku from Spotify
How to Sign Up for the Spotify Student Discount
It is practically the same amount of work to sign up for Spotify's student discount as it is to sign up for a Spotify Premium account at the full price. The one and only significant distinction is that in order to qualify for Spotify's student discount, you will need to provide certain information that Spotify can use to verify that you are currently enrolled in a school that satisfies their requirements.
1. Simply navigate to Spotify.com/us/student/ and then click the button that says "GET STARTED" once you're there.
2. You may either click the SIGN UP FOR SPOTIFY button to create a new account or sign in to an existing account you already have with Spotify by clicking that icon.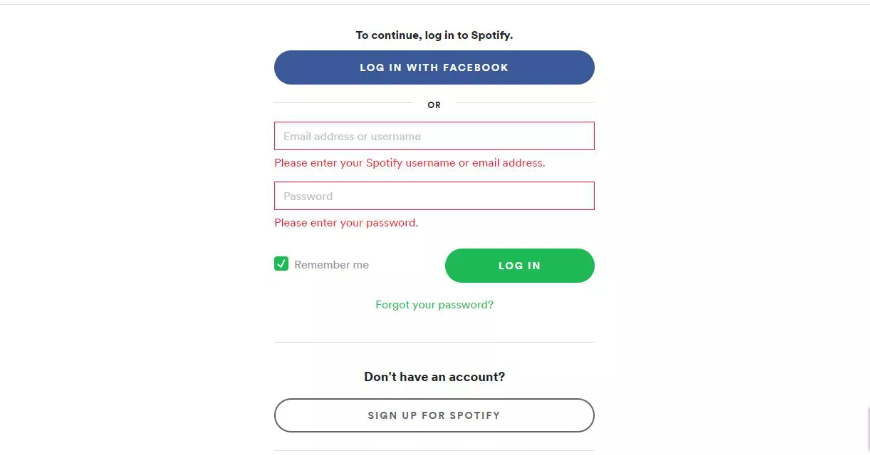 3. After you have entered your information, you will need to confirm it by clicking the VERIFY button.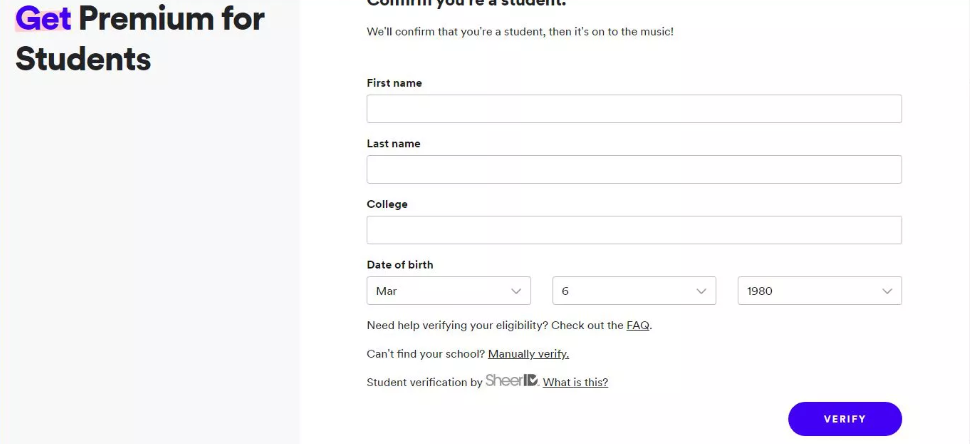 4. If SheerID, Spotify's verification system, is able to confirm that you are enrolled in an educational institution, then your student status will be certified without any further action required on your part. After you have completed the signup procedure by supplying your billing information, you will be ready to start using your new Spotify account to listen to music as soon as the process is complete.
Who Can Receive a Discount on Their Spotify Premium Subscription?
Because the terms and circumstances for the student discount that Spotify provides are extremely clear, determining whether or not you are qualified to receive the discount may be done in a manner that is relatively simple. You are qualified for the Title IV programme if you are at least 18 years old and enrolled full-time at an accredited college or university in the United States that takes part in the programme.
It makes no difference whether the institution is a four-year university, a community college, or some other recognised institution as long as it is certified under the United States Title IV programme. If you are confused about whether or not your school is eligible for the programme, you can use the website for Federal Student Aid to find out whether or not it is accredited by Title IV. If you are unsure about whether or not your school is eligible for the programme.
Even if you had a Spotify Premium subscription before enrolling in a school that fits the requirements for the campaign, you are still qualified to submit an application for the discount. In the event that your request is approved, the price of your membership will, upon the subsequent renewal of your subscription, automatically reflect the applicable discount.
FAQs
What are the steps I need to take to renew my subscription to Spotify Premium Student?
You should receive an email from Spotify with a renewal reminder approximately four weeks before your subscription is set to expire. The communication should include include instructions on how to complete the process. If you would rather not wait for the reminder email or if you did not receive one, you also have the option of renewing your subscription manually through your account page.
What are the steps I need to take to log in to Hulu using my Spotify Premium Student account?
If you haven't already activated your Hulu subscription, you may do so by logging into your Spotify Premium Student account, going to the Account tab, selecting Account Overview > Activate Hulu, and then following the on-screen directions to conclude the process. If you already have a Hulu account, you can check to see if the two of your accounts are connected by going to the Payment Information section of your Hulu Account page.