Kwikfunnels Review – Why KwikFunnels Is Best?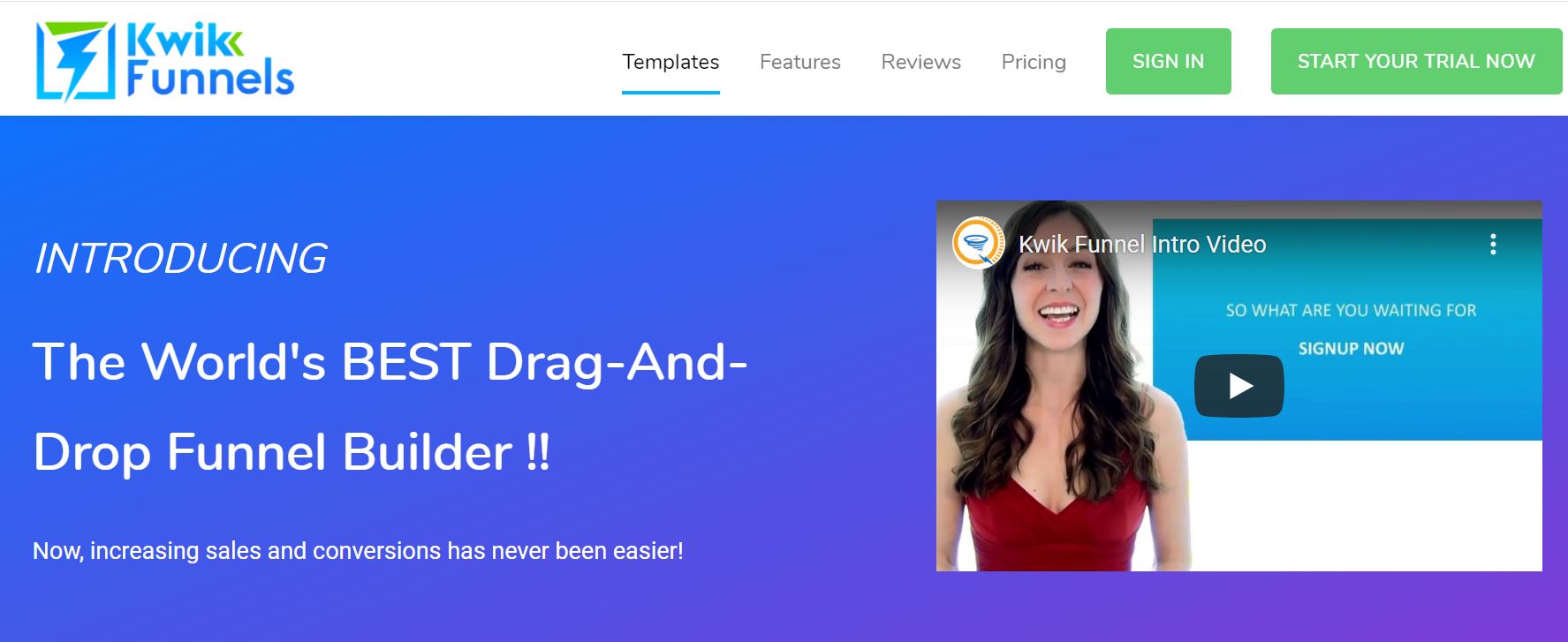 Kwikfunnel helps you to create a marketing funnel that converts prospects into customers. It is used by thousands of businesses around the world. Here I am going to explain How Kwikfunnel is work ? Which plan is best for you, and what is the pricing structure? Is Kwikfunnel is within your budget. In this Kwikfunnel Review, we will give you all kinds of information.
Bangalore based-firm launch Kwikfunnel software. It is designed to be easy enough for beginners, but also advanced enough for the experienced market. Kwikfunnels offer you three types of pricing plans that help you to scale your funnel and grows your business. Their prices start at $25 per month. Before purchase read all the information about its plan and its features which we will give you in the bottom.
Kwikfunnel pricing plans & its features
Kwikfunnel offers only three pricing plans that help you scale your funnel as your business grows. Their pricing starts at $25 for the personal plan. The pro plan is $49 per month and the business plan is $99 months.
Personal
$25 / Monthly
In this plan, kwikfunnel offer you 1 Domain for your personal website. Unlimited Templates for create an attractive page of your e-commerce website and funnels. Kwikfunnel help you to increase traffic at your website and also increase conversions. You can easily create unlimited pages and upload unlimited products at your e-commerce website.
Pro
$49 / Monthly
This plan is best for the entrepreneurs. In this plan you will get more features and quantity rather than kwikfunnel personal plan. Its cost is just $49/month. You can easily access three domains in this plan as well as you are able to change templates according to your website need. You will get unlimited templates like 40+ cheackout templates, 30+ Thank You Templates, 1000+ Landing Templates and many more. After creating the website with kwikfunnel, traffic and product sell is increase day by day with this plan. You can use email intergration process for start email marketing program for your targeting audience. Some features are given below :
Advanced Stats & Reports
1-Click Upsells
Priority Support
Business