LG's 77″ SIGNATURE 4K OLED Wallpaper TV: The Best OLED TV EVER!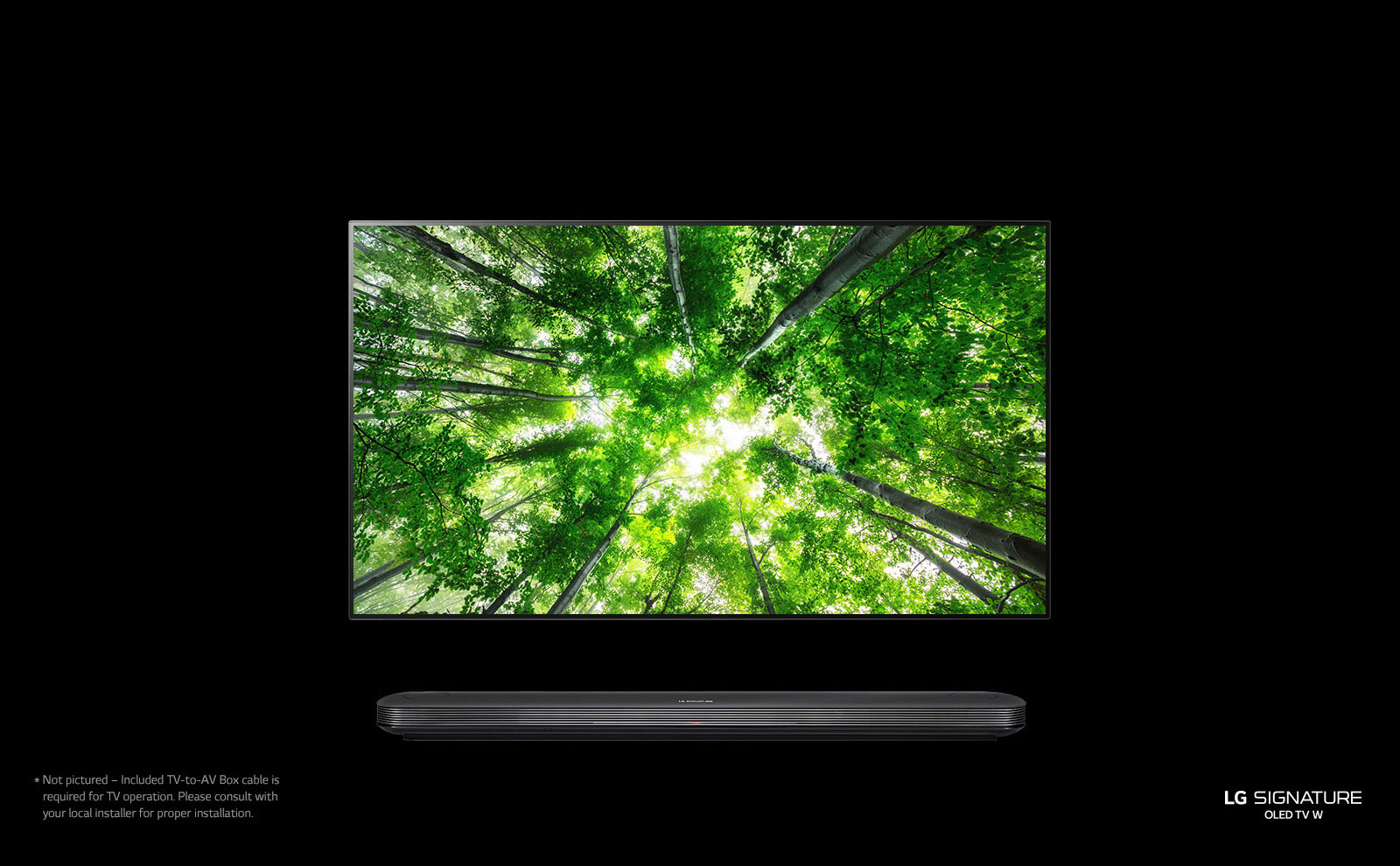 LG has been dominating the world of Televisions since their OLED line came into the market. Samsung and Sony purists will fight over this fact but the market and sales can prove them wrong every time. LG Signature line has been killing it lately with state of the art and innovative home appliances and among them there the Wallpaper TVs, specifically LG OLED77W8PUA. A TV that is nothing but a modern marvel. Dimensions alone of this thing a mind boggling Display;
Width: 67.8″ – Height: 38.9″ – Depth: 0.23″
The damn thing is near invisible from the side. I guess calling it a Wallpaper was the only way to market it, I mean what else would you call it. Now Wallpaper TV technology is not new as LG has released one model before (LG SIGNATURE OLED TV W8 – 4K HDR Smart TV w/ AI ThinQ® – 65″) and it took the world by storm. Reviewers and Consumers gave it amazing ratings. Expensive piece of tech but given the innovation and performance, most didn't complain about it. And now there is a 77″ version and man alive this thing is like looking outside a real window and it is being regarded as the best OLED TV ever if not the best TV period.
TV is only 0.23″ thick as mentioned above and pulling it out of the box and mounting it on the wall is a delicate process because the screen is so thin, it flexes if not held properly. The TV comes with a metal mount plate (VESA) that has magnets all over it that hold the TV in place. TV itself is only 27.1lbs which for a screen this size is almost ridiculous and most people can easily lift this much weight however, it is advised to be handled by two people. I mean if you are spending $6,999 on a TV, you better be extra careful with it.
"LG OLED TV with AI ThinQ® features comprehensive support of major high dynamic range formats including Dolby Vision™ HDR from the cinema, as well as HDR10 and HLG, both with LG's advanced tone-mapping technology that provides scene-by-scene optimization"
It comes with LG's most powerful chip α9 Intelligent Processor, Dolby Atmos: DTS-HD, LG TV's AI ThinQ that has Google Assistant built in and can be integrated with Amazon Alexa as well. Plus all the usual bells and whistles like 4K up-scaling, 10-bit colors, Magic Remote, Full Web Browser, Bluetooth 4.2, Wi-Fi Direct, Ethernet, Mini Jack etc And the regular stuff like HDMI, USB 3.0, Optical Digital Audio Out, and a connector port.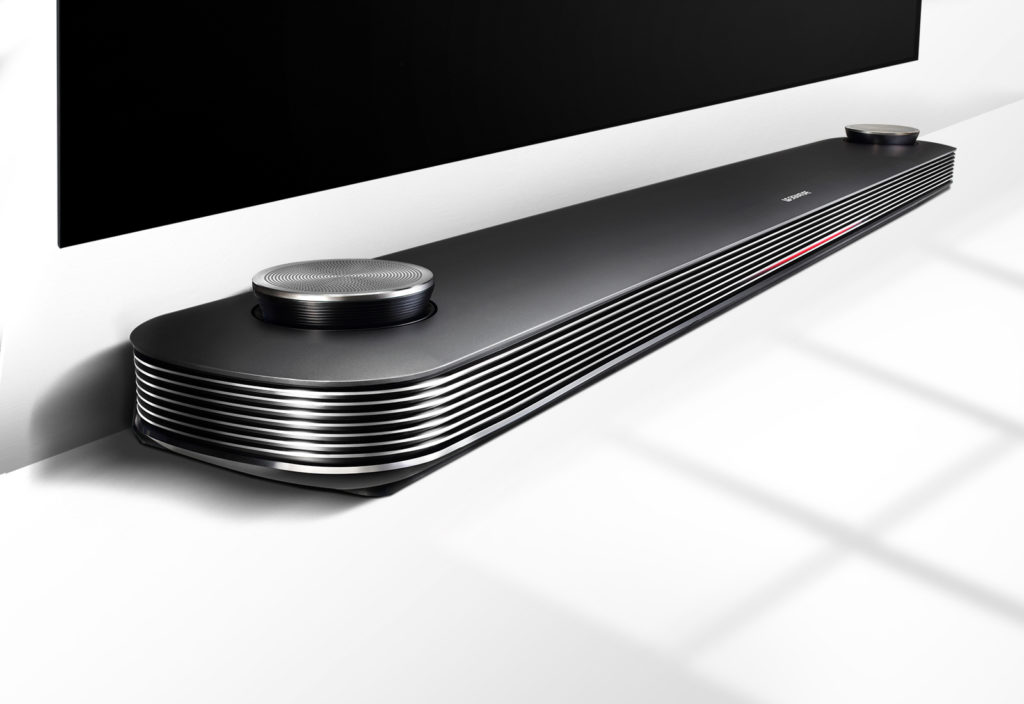 Connector port connects the TV to the LG Signature Sound Bar that holds all the ports. So, the TV itself has none, but the bar is included in the box. It is a sleek looking thing and sounds good too so for those not looking for over the top home theater systems, this is a perfect solution for it. Plus it keeps the cable clutter in check so no more cables running down the TV set making it look like an Octopus.
The TV is the best money can buy and LG is dominating by doing everything right but the biggest caveat is the price. These Televisions are expensive and obviously not for everyone. They maybe a hoot if you happen to see one in a display or a store but to be able to afford one is not gonna be a cakewalk. OLED technology has always been pricey ever since it came on the scene and although the previous models have gone down in prices, the thirst to own the latest and greatest is almost unquenchable.
If we look at the amount of work and ingenuity went into making this product then the price can be easily justified and TV does look amazing in person. And LG is not stopping here for in 2019 they will launch an 88″ World's first 8K OLED TV which was previewed not long ago at CES 2018. We can only guess that it will be even more expensive but it is great to know that the technology has come this far and LG is leading the charge.